¡Ay de mi si no anunciara el evangelio!
1 Corintios 9:16 RV
Esta mañana leía una de mis publicaciones favoritas, la revista La Voz De Los Mártires, y me impresionó mucho la pasión de aquellos que predican el evangelio en tierras donde hay persecución.
Leí sobre un hombre que vive en el bosque, corriendo para salvar su vida de aquellos que lo matarían por ninguna otra razón que él es Cristiano y les habla a los demás de su Salvador. Separado de familia y amigos, su único lazo de comunicación es su teléfono celular, que él usa siempre que él tenga una señal para predicar a dos iglesias en casas diferentes. Entonces leí sobre la gente que escapó los terrores de Corea del Norte y ahora dedican su tiempo al lanzamiento de mensajes del evangelio en globos que vuelan sobre su antigua patria, en esperanzas que ellos aterrizarán donde aquellos que todavía están atrapados en la oscuridad leerán las Buenas Nuevas y se darán vuelta a la Luz del mundo.
Wow. Todo en el que yo podía pensar era en cuanto tiempo y energía gasto como escritora tratando de "difundir la palabra" - vender mis libros a potenciales lectores. Es cierto, tengo que hacer esto si creo en el mensaje de mis libros, ¿pero de que sirve si los escribo y nadie los lee? ¿Pero comienzo yo a tener la pasión para predicar el evangelio qué estos preciosos hombres y mujeres en otros países se exponen cuando ellos toman su vida en sus manos para alcanzar a otros?
¡Que así sea, Señor Dios, para cada uno de nosotros, sin tener en cuenta si escribimos libros, conducimos un camión, o realizamos una cirugía cerebral! ¡Encienda el fuego en nosotros, Padre, hasta que nosotros también proclamemos con pasión, "¡Ay de mi si no anunciara el evangelio!
***
Woe is me if I do not preach the gospel!
1 Corinthians 9:16, NKJV I was reading from one of my favorite publications this morning, The Voice of the Martyrs magazine, and I was struck by the passion of those who preach the gospel in lands of persecution.
I read of a man who lives in the forest, running for his life from those who would kill him for no other reason than that he is a Christian and tells others of his Savior. Separated from family and friends, his only lifeline is his cell phone, which he uses whenever he has a signal to preach to two different house churches. I then read of people who escaped the terrors of North Korea and now devote their time to launching gospel messages in balloons to fly over their former homeland, in hopes that they will land where those still trapped in darkness will read the Good News and turn to the Light of the world.
Wow. All I could think of was how much time and energy I spend as a writer trying to "get the word out"—to market my books to potential readers. True, I need to do that if I believe in the message of my books, for what's the point if I write them and no one reads them? But do I even begin to have the passion for preaching the gospel that these precious men and women in other countries exhibit as they take their life in their hands to reach others?
May it be so, God, for each of us, regardless of whether we write books, drive a truck, or perform brain surgery! Light the fire in us, Father, until we too proclaim with passion, "Woe is me if I do not preach the gospel!"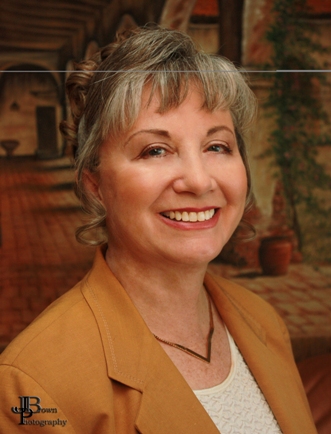 Kathi Macias, popular speaker and prolific author, is an Angel-award winning writer who has published nearly thirty books, including her latest releases, Mothers of the Bible Speak to Mothers of Today (New Hope Publishers) and My Son John (a novel from Sheaf House). Whether keyboarding her latest book, keynoting a conference, or riding on the back of her husband's Harley, Kathi "Easy Writer" Macias is a lady on a mission to communicate God's vision. Her insightful words—filled with passion, humor and soul nourishment—refresh audiences from all walks of life. Join Kathi as she hosts "Write the Vision" every Thursday from 6—7 p.m. (Pacific Time) via THE International Christian Network (www.theicn.com). To learn more about Kathi or to book her for your next event, visit www.KathiMacias.com. Spanish translations by Cynthia Alcantara (cynthia.alcantara1@gmail.com).