"Y fue la tarde y la mañana un día."
Génesis 1:5 RV ¿Cuántas veces nos despertamos nosotros por la mañana y hablamos de comenzar un nuevo día? Muchos de nosotros hicimos eso aún hoy, ¿no es así? Sin embargo, hablando bíblicamente, nosotros no comenzamos un nuevo día cuando nos despertamos, sino que continuamos el que comenzó la tarde anterior. Y eso es una distinción importante.
Dios no hace ni dice cosas caprichosamente. El siempre tiene una razón para cada palabra, para cada acción, y la creación ciertamente no es una excepción. Dios empezó el ciclo de un nuevo día por la tarde porque Él deseó que nosotros comprendiéramos la necesidad de descansar ANTES DE empezar nuestras actividades. Nosotros, por otro lado, lo hemos puesto al revés y hacemos el "trabajo más difícil o pesado" primero, y entonces caemos en la cama, agotados y necesitados de descanso. ¿No haría más sentido seguir la pauta de Dios y descansar primero—utilizando Su fuerza—y ENTONCES salir a hacer cualquier cosa que Él nos ha llamado a hacer en ese día?
Cuándo María y José se dieron cuenta que su hijo de doce años, Jesús, se había perdido, ellos volvieron a Jerusalén y Lo encontraron en el Templo. ¿"No sabíais que en los negocios de mi Padre me es necesario estar? fue Su respuesta ala preocupación de Sus padres.
El negocio del Padre. ¿No es eso lo que nosotros debemos de hacer también? ¿No es eso así como debemos de pasar nuestros días? Pero cómo podemos hacerlo así si nosotros no hemos pasado primero un tiempo con Él, como Jesús hizo la práctica de hacerlo regularmente—escuchando Su voz, Su Palabra, Su dirección, estando en contacto con Él, y aprendiendo a descansar. Porque es cuando descansamos en Él que comprendemos lo que Él ha propuesto para nosotros hacer y permitirnos a responder de acuerdo a Sus propósitos.
Demasiadas veces nosotros pasamos corriendo de un lado al otro todo el día—trabajando, jugando, prestando servicio, atendiendo a los demás— y todo por medio de nuestros propios esfuerzos. Y nos preguntamos entonces el por qué no tenemos un sentimiento de un logro duradero cuando hemos terminado y por qué todo lo que queremos hacer es dormir y recuperarnos de las actividades del día. Quizás es porque nosotros lo tenemos todo al revés. ¿Por qué no tratamos de cambiar las cosas pensando primero en que su día empieza en la noche, cuando usted se acuesta a descansar? Use algo de este tiempo estando en contacto con Dios—antes que usted se duerma, y en el momento que usted se despierta—y entonces, descansado y refrescado, continúa el día en Su fuerza, en vez de en las suyas propias. Habrán muchas más oportunidades para que usted logre mucho más del negocio del Padre.
***
So the evening and the morning were the first day.
Genesis 1:5
How many times do we wake up in the morning and speak of starting a new day? Many of us did so even today, didn't we? And yet, scripturally speaking, we aren't starting a new day when we wake up, but rather continuing the one that started the previous evening. And that's an important distinction.
God doesn't do or say things capriciously. He always has a reason for every word, every action, and creation certainly is no exception. God began the cycle of a new day in the evening because He wanted us to understand the need to rest BEFORE beginning our activities. We, on the other hand, have turned it around so that we do our "busy work" first, and then fall into bed, exhausted and in need of rest. Wouldn't it make more sense to follow God's pattern of resting first—drawing on His strength—and THEN going out to do whatever it is He has called us to that day?
When Mary and Joseph noticed their twelve-year-old son, Jesus, was missing, they returned to Jerusalem and found Him in the Temple. "Didn't you understand that I must be about My Father's business?" was His response to their concern.
The Father's business. Isn't that what we are to be about as well? Isn't that how we are to spend our days? But how can we do so if we haven't first spent time with Him, as Jesus made a practice of doing regularly—listening for His voice, His Word, His direction, communing with Him, and learning to rest. For it is as we rest in Him that we understand what He has purposed for us to do and are enabled to respond accordingly.
Too many times we run ourselves ragged during the day—working, playing, serving, ministering—all in our own strength. And we wonder why have no feeling of lasting accomplishment when we're done and why all we want to do is sleep and recover from the day's activities. Perhaps it's because we have it all backward. Why not try turning things around by first thinking of your day as beginning at night, when you go to bed to rest. Spend some time communing with God—before you fall asleep, the moment you wake up—and then, rested and refreshed, continue the day in His strength, rather than your own. Chances are you'll accomplish a lot more of the Father's business.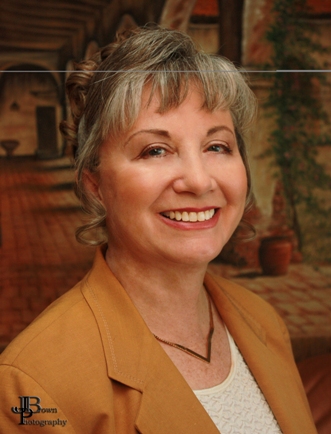 Kathi Macias, popular speaker and prolific author, is an Angel-award winning writer who has published nearly thirty books, including her latest releases, Mothers of the Bible Speak to Mothers of Today (New Hope Publishers) and My Son John (a novel from Sheaf House). Whether keyboarding her latest book, keynoting a conference, or riding on the back of her husband's Harley, Kathi "Easy Writer" Macias is a lady on a mission to communicate God's vision. Her insightful words—filled with passion, humor and soul nourishment—refresh audiences from all walks of life. To learn more about Kathi or to book her for your next event, visit www.KathiMacias.com. Spanish translations by Cynthia Alcantara (cynthia.alcantara1@gmail.com).