Y los tuyos edificarán las ruinas antiguas;
los cimientos de generación y generación levantarás,
y serás llamado reparador de portillos,
restaurador de calzadas para abitar.
Isaías 58:12 RV Adoro el Libro de Isaías. ¡Qué corazón de poeta tuvo ese profeta! Aunque el mensaje del libro es de Dios, como son todos libros de la Biblia, es el estilo de la escritura de Isaías que vemos resplandecer. Cuando una escritora como lo soy yo misma (con una pasión para la poesía), aprecio eso.
Pero por mucho que me guste la escritura, ese no es mi ministerio. Cuándo personas se dan cuenta de lo que hago, ellos a menudo me preguntan cómo descubrí mi ministerio, y como pueden ellos descubrir e identificar el suyo propio. Yo rápidamente les digo que su ministerio es exactamente el mismo que el mío, y que ellos lo descubrirán como yo lo hice—en las Escrituras. Segundo Corintios 5:18-19 lo coloca de esta manera para nosotros: "Y todo esto proviene de Dios, quien nos reconcilió conmigo mismo por Cristo, y nos dio el ministerio de la reconciliación; que Dios estaba en Cristo reconciliado consigo al mundo, no tomándoles en cuenta a los hombres sus pecados, y nos encargó a nosotros la palabra de la reconciliación" (énfasis agregado).
Nuestro ministerio no es de escritores ni de conferencistas, maestros, predicadores ni de líderes de alabanza. Debemos de ser "reconciliadores" — "reparadores" y "restauradores," como Isaías lo dijo. Jesús hizo lo que fue necesario para realizar reconciliación entre Dios y el hombre, pero Su obra ya fue hecha y Él ahora ha regresado al Padre, dejando la terminación del ministerio de reconciliación a nosotros, la Iglesia, los que ya han aceptado la reconciliación con Dios.
¡Qué responsabilidad tan impresionante! Aunque ese ministerio de reconciliación se manifestara en forma distinta en cada una de nuestras vidas—algunos de nosotros somos llamados a escribir, algunos a enseñar, algunos a predicar, algunos a cantar, algunos a saludar a los visitantes en la puerta de la iglesia, algunos a visitar al enfermo o al que está muriéndose o al que está encarcelado—todos tenemos el mismo ministerio. Y ninguno de nosotros lo puede lograr por su propio esfuerzo. Dios lo ha diseñado de tal forma que para que cumplamos con nuestro llamado, nosotros primero debemos depender de Él, pero también del uno al otro. Yo no puedo efectivamente ministrar la reconciliación a otros aparte de usted—y usted no lo puede hacer aparte de mí.
Somos un equipo, mis queridos amigos, y Dios es el Líder del Equipo. El nos ha dado el ministerio de la reconciliación—llamándonos a la relación restaurada con Dios y con Sus pueblo—y Él requiere que nosotros nos paremos hombro a hombro con nuestros compañeros de equipo a medida que nosotros Lo seguimos, dirigiendo a los demás al corazón del Padre. ¡Es un honor ministrar con usted, mi amado amigo.
***
Those from among you shall build the old waste places;
you shall raise up the foundations of many generations;
and you shall be called the Repairer of the Breach,
the Restorer of Streets to Dwell In.
Isaiah 58:12
I love the Book of Isaiah. What a poet's heart that prophet had! Though the book's message is from God, as are all books of the Bible, it is Isaiah's writing style that we see shining through. As a writer myself (with a passion for poetry!), I appreciate that.
But as much as I love writing, that's not my ministry. When people realize what I do, they often ask how I discovered my ministry, as they are trying to discover and identify their own. I quickly tell them that their ministry is exactly the same as mine, and that they will discover it as I did—in the Scriptures. Second Corinthians 5:18-19 lays it out for us: "Now all things are of God, who has reconciled us to Himself through Jesus Christ, and has given us the ministry of reconciliation, that is, that God was in Christ reconciling the world to Himself, not imputing their trespasses to them, and has committed to us the word of reconciliation" (emphasis added).
Our ministry is not to be writers or speakers, teachers or preachers or worship leaders. We are to be "reconcilers"—"repairers" and "restorers," as Isaiah put it. Jesus did what was necessary to effect reconciliation between God and man, but His work is done and He has now returned to the Father, leaving the completion of the ministry of reconciliation to us, the Church, those who have already accepted reconciliation to God.
What an awesome responsibility! Though that ministry of reconciliation will read out differently in each of our lives—some of us are called to write, some to teach, some to preach, some to sing, some to greet visitors at the church door, some to visit the sick or dying or imprisoned—we all have the same ministry. And not a one of us can accomplish it in our own strength. God has designed it so that in order to fulfill our calling, we must first depend on Him, but also on one another. I can't effectively minister reconciliation to others apart from you—and you can't do it apart from me.
We're a team, folks, and God is the Team Leader. He has given us the ministry of reconciliation—calling others to restored relationship with God and with His people—and He requires that we stand shoulder to shoulder with our teammates as we follow Him, leading others to the Father's heart.
It is an honor to minister with you, beloved!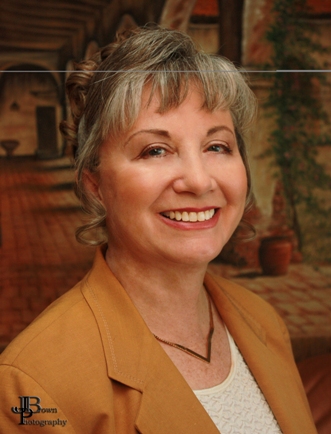 Kathi Macias, popular speaker and prolific author, is an Angel-award winning writer who has published nearly thirty books, including her latest releases, Mothers of the Bible Speak to Mothers of Today (New Hope Publishers) and My Son John (a novel from Sheaf House). Whether keyboarding her latest book, keynoting a conference, or riding on the back of her husband's Harley, Kathi "Easy Writer" Macias is a lady on a mission to communicate God's vision. Her insightful words—filled with passion, humor and soul nourishment—refresh audiences from all walks of life. Join Kathi as she hosts "Write the Vision" every Thursday from 6—7 p.m. (Pacific Time) via THE International Christian Network (www.theicn.com). To learn more about Kathi or to book her for your next event, visit www.KathiMacias.com. Spanish translations by Cynthia Alcantara (cynthia.alcantara1@gmail.com).