Oh hombre, Él te ha declarado lo que es bueno, y qué pide Jehovah de ti:
solamente hacer justicia, y amar misericordia, y humillarte ante Dios.
Miqueas 6:8
Mi marido y yo acabamos de regresar después de una semana en St. Louis, donde asistimos a lindos banquetes con preciosos amigos y colegas, donde firmé/promoví mis dos libros más nuevos, y recibí grandes noticias de las ventas actuales y de futuros contratos. ¿Puede lograrse algo mejor que eso?
Pues, sí, realmente, si se puede lograr. Yo no quiero disminuir por un momento las alegrías de compartir con creyentes afines que comparten conmigo la pasión para esparcir las Buenas Noticias a través de la palabra escrita/hablada, ya que sinceramente es una persuasión gloriosa. Pero en medio de todo el comer y hablar, reír y gozar—y sí, las muchas transacciones del negocio—estoy agradecida por los "momentos de Dios" que saltaron y me recordaron acerca de qué trata todo esto y por qué nosotros estábamos allí en primer lugar.
Cuando regresé a mi hotel del centro de convenciones esa tarde, vi a un hombre sin hogar en la calle. Porque mi marido no estaba conmigo y yo no sentía dirección clara del Señor para parar, yo lo pasé con sólo una sonrisa, aunque utilicé el resto del viaje a mi cuarto como un tiempo de oración para él. En otra ocasión fui detenida por una mujer en el vestíbulo del centro de convenciones que dijo, "simplemente quiero decirle acerca de cómo su marido me bendijo. Dejé mi bolsa en algún lugar por el camino, y él la vio. Rápidamente la recogió, y entonces me persiguió por las multitudes hasta entregármela a mí". Él ni me lo mencionó a mí, pero es así como es él.
Momentos de Dios. Suceden a menudo y por todas partes, si tomáramos el tiempo de recordarlos, especialmente en el medio de las muchas otras actividades de la vida. ¿Por qué después de todo, qué requiere el Señor de nosotros? ¿Que escribamos y vendamos un millón de libros? ¿Qué prediquemos a multitudes de miles? ¿Qué establezcamos un nombre/presencia reconocible en los medios de comunicación?
No. Él sólo requiere que nosotros "hagamos justicia,…amemos la misericordia, y…caminemos humildemente con [nuestro] Dios". De ahí vendrán los "momentos memorables de Dios" que nos bendecirán (y otros) más que nosotros jamás podemos soñar o podemos imaginarnos. Que ustedes también tengan sus propios momentos hoy poniendo atención a las palabras eternas e invariables de Miqueas a la nación de Israel hace ya mucho tiempo…
***
He has shown you, O man, what is good; and what does the Lord require of you but to do justly, to love mercy, and to walk humbly with your God?
Micah 6:8 My husband and I just returned from a week in St. Louis, where we attended lovely banquets with precious friends and colleagues, signed/promoted my two newest books, and received great news about current sales and future contracts. Does it get any better than that?
Um, yes, actually, it does. I don't mean to diminish for a moment the joys of fellowshipping with like-minded believers who share my passion for spreading the Good News via the written/spoken word, as it truly is a glorious pursuit. But in the midst of all the eating and talking, laughing and rejoicing—and yes, the many business transactions—I'm grateful for the "God moments" that jumped out and reminded me what it's all about and why we were there in the first place.
As I returned to my hotel from the convention center one afternoon, I spotted a homeless man on the street. Because my husband wasn't with me and I felt no clear direction from the Lord to stop, I passed him by with only a smile, though I used the remainder of the journey to my room as a time of prayer for him. Another time I was stopped by a woman at the convention hall who said, "I just have to tell you about how your husband blessed me. I set my purse down somewhere along the way, and he noticed. He hurried over to pick it up, and then chased me through the crowds until he returned it to me." He hadn't even mentioned it to me, which is so like him.
God moments. They happen often and everywhere, if we'll take the time to remember them, particularly in the midst of the many other activities of life. For after all, what does the Lord require of us? That we write and sell a million books? Speak to crowds of thousands? Establish a recognizable name/presence in the media?
No. He requires only that we "do justly, …love mercy, and…walk humbly with [our] God." From that will come the memorable "God moments" that will bless us (and others) more than we can ever dream or imagine. May you experience your own such moments today as you heed the timeless, changeless words of Micah to the nation of Israel so long ago…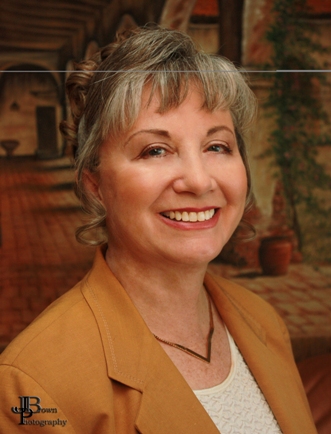 Kathi Macias, popular speaker and prolific author, is an Angel-award winning writer who has published nearly thirty books, including her latest releases, Mothers of the Bible Speak to Mothers of Today (New Hope Publishers) and My Son John (a novel from Sheaf House). Whether keyboarding her latest book, keynoting a conference, or riding on the back of her husband's Harley, Kathi "Easy Writer" Macias is a lady on a mission to communicate God's vision. Her insightful words—filled with passion, humor and soul nourishment—refresh audiences from all walks of life. Join Kathi as she hosts "Write the Vision" every Thursday from 6—7 p.m. (Pacific Time) via THE International Christian Network (www.theicn.com). To learn more about Kathi or to book her for your next event, visit www.KathiMacias.com. Spanish translations by Cynthia Alcantara (cynthia.alcantara1@gmail.com).