Mas nuestra ciudadanía está en los cielos…
Filipenses 3:20 RV Hace un par de años yo leía el Libro de Mártires Escrito por Foxe y me encontré con una historia asombrosa de una legión romana (6600 hombres conocidos como la Legión Theban). Aunque guerreros valientes, ellos también eran Cristianos muy entregados. Cuando se les pidió hacer sacrificios a los dioses romanos o perder la vida, eligieron el martirio en vez de negar a Cristo. Ellos eran leales a su país, pero su fe en Dios estaba primero.
¿Dónde está nuestra primera lealtad? Me pregunto a veces. La verdad es que soy una americana que agita su bandera y vengo de una línea larga de héroes militares, incluso mi marido quien es un veterano de la guerra de Vietnam y dos nietos que actualmente sirven en la Marina estadounidense. ¿Pero entiendo realmente que mi ciudadanía en este gran país es sólo temporal, y que mi ciudadanía verdadera y eterna está en otra parte?
Nuestro país está actualmente en agitación, con divisiones políticas e ideológicas que causan separaciones profundas entre sus ciudadanos. Es obvio que ambos lados creen fuertemente en su punto de vista, y ambos lados incluyen aquellos que reclaman el Nombre de Cristo como el Salvador. Aunque sea comprensible que hasta los Cristianos pueden tener diferencias en esta cosmovisión, no es comprensible (o aceptable) que permitamos que ello nos divida. Los creyentes verdaderos y renacidos, comprados por sangre saben que, en las palabras de E.V. Hill, "Esto no es así." Independientemente de lo que resulta aquí eso no es más que un aliento a tiempo, un punto luminoso en la pantalla de radar eterna. ¡Mucho después que los Estados Unidos de América hayan dejado de existir (y así sucederá) y nuestras relaciones temporales se vayan al camino por donde se van todas las cosas, los Cristianos desde más allá de los siglos y de todas las condiciones sociales todavía estarán afiliados juntos en la ciudadanía del cielo! Las diferencias hechas por los hombres ya no nos dividirán, cuando nos reunamos juntos alrededor del trono y adoremos a un Dios verdadero y al Padre que envió a Su único Hijo para redimirnos de este mundo manchado de pecado.
¿Así es que a dónde está nuestra primera lealtad? ¿Nuestra lealtad a nuestro país (o ideología mundana o búsqueda del placer/tesoro u otras posesiones temporales) toman la prioridad y controlan nuestras vidas? ¿O estamos nosotros, como la Legión Theban, cometidos a dar un segundo lugar a lealtades temporales y nuestra primera lealtad a Cristo?
Recuerden, mis queridos amigos(as), independientemente de lo que pasa alrededor de nosotros, la propia "Iglesia triunfante de Cristo está viva y va bien," no debido a nosotros, pero debido a Él.
***
For our citizenship is in heaven…
Philippians 3:20 A couple of years ago I was reading Foxe's Book of Martyrs and came across an amazing story of a Roman legion (6600 men known as the Theban Legion). Though valiant warriors, they were also committed Christians. When asked to sacrifice to the Roman gods or be killed, they chose martyrdom rather than deny Christ. They were loyal to their country, but their faith in God came first.
Where is our first allegiance? I wonder at times. True, I'm a flag-waving American from a long line of military heroes, including my Vietnam vet husband and two grandsons currently serving in the U.S. Navy. But do I truly understand that my citizenship in this great country is only temporal, and that my true, eternal citizenship lies elsewhere?
Our country is currently in upheaval, with political and ideological divisions causing deep rifts among its citizens. It is obvious that both sides believe strongly in their viewpoint, and both sides include those who claim the Name of Christ as Savior. Though understandable that even Christians can differ on this worldview, it is not understandable (or acceptable) that we allow it to divide us. True born-again, blood-bought believers know that, in the words of the late E.V. Hill, "This ain't it!" Whatever happens here is but a breath in time, a blip on the eternal radar screen. Long after America has ceased to exist (and it will!) and our temporal relationships have gone the way of all things, Christians from across the centuries and from all walks of life will still be joined together in the citizenship of heaven. Manmade differences will no longer divide us, as we gather together around the throne and worship the one true God and Father who sent His only Son to redeem us from this sin-stained world.
So where is our first allegiance? Does our loyalty to our country (or worldly ideology or pursuit of pleasure/treasure or other temporal possessions) take priority and control our lives? Or are we, like the Theban Legion, committed to giving temporal loyalties second place behind our first allegiance to Christ?
Remember, beloved, whatever else happens around us, Christ's own "Church triumphant is alive and well," not because of us, but because of Him.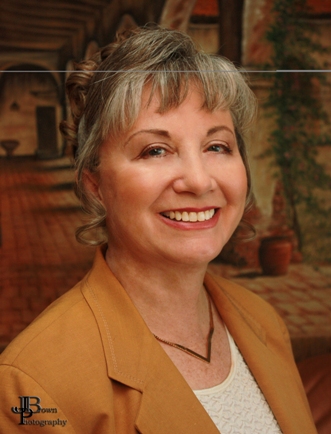 Kathi Macias, popular speaker and prolific author, is an Angel-award winning writer who has published nearly thirty books, including her latest releases, Mothers of the Bible Speak to Mothers of Today (New Hope Publishers) and My Son John (a novel from Sheaf House). Whether keyboarding her latest book, keynoting a conference, or riding on the back of her husband's Harley, Kathi "Easy Writer" Macias is a lady on a mission to communicate God's vision. Her insightful words—filled with passion, humor and soul nourishment—refresh audiences from all walks of life. Join Kathi as she hosts "Write the Vision" every Thursday from 6—7 p.m. (Pacific Time) via THE International Christian Network (www.theicn.com). To learn more about Kathi or to book her for your next event, visit www.KathiMacias.com. Spanish translations by Cynthia Alcantara (cynthia.alcantara1@gmail.com).