No reprendas al escarnecedor, para que no te aborrezca;
Corrige al sabio, y te amará. Da al sabio, y será más sabio;
Enseña al justo, y aumentará su saber.
Proverbios 9: 8-9 RV
Si usted quiere ver el interior del corazón de alguien y saber a quiénes REALMENTE son ellos, fíjese como ellos reaccionan a una corrección o instrucción. ¿Se erizan ellos y se vuelven a la defensiva o se resienten, o tal vez implican que ellos ya saben más que el que da la instrucción? Ore por ellos; obviamente tienen mucho que madurar. Pero si ellos humildemente consideran el consejo y buscan a Dios sobre como ponerlo en mejor práctica, es muy posible que usted esté tratando con una persona sabia y madura, el tipo de persona que usted podría querer considerar como amigo y modelo a quien imitar.
Todos debemos que andar con una gente así, gente que ha entendido realmente que no todo gira alrededor de ellos. ¿De que otra forma podemos nosotros crecer y llegar a ser sabios y humildes? La elección de nuestros compañeros y consejeros es crucial al desarrollo sano porque finalmente llegaremos a ser como ellos.
Eso, por supuesto, es por lo qué es vital que dediquemos lo más posible de nuestro tiempo a los pies del Padre, inclinándonos hacia Jesús y escuchar el latido de Su corazón como el Apóstol John lo hizo en la Última Cena, comulgando con Aquel quién con Su palabra trajo el mundo a su existencia y quién sostiene nuestra vida misma en Sus manos cicatrizadas por los clavos.
La vida es muy ocupada y se pone más ocupada cada día. ¡Cómo de fácil es descuidar ese tiempo personal con el Maestro! Pero cuando lo hacemos, rápidamente nos encontramos reaccionando de una forma exactamente opuesta a como Jesús lo hizo cuando Él anduvo sobre la tierra. ¿Quién era más sabio o más humilde que el mismo Salvador, el mismo Quién ya posee toda la sabiduría y no tenía ninguna necesidad de ser humilde en la presencia de Su creación? Sin embargo, Él era nuestro modelo de como tratar con la vida y estar relacionados con los demás en humildad y sabiduría.
Que nuestras vidas estén llenas con tiempo en Su presencia… y posteriormente caracterizadas por la sabiduría y humildad que no puede ser encontrada en ninguna otra parte. Como resultado, cuando alguien nos reprueba o instruya, nosotros podemos recibir la enseñanza con la misma humildad y aplicarla con la sabiduría de que podemos llegara ser como Él.
***
Do not reprove a scoffer, lest he hate you;
rebuke a wise man, and he will love you.
Give instruction to a wise man, and he will be still wiser;
teach a just man, and he will increase in learning.
Proverbs 9:8-9
If you want to see inside someone's heart and know who they REALLY are, watch how they react to correction or instruction. Do they bristle and become defensive or resentful, or maybe imply that they already know more than the one doing the instructing? Pray for them; they obviously have a lot of growing up to do. But if they humbly consider the advice and seek God about how best to implement it, you may very well be dealing with a wise and mature person, the type of person you might want to consider for a friend and role model.
We all need to hang around people like that, people who have truly figured out that it's not about them. How else will we grow and become wise and humble? Choosing our companions and mentors is crucial to healthy development because we will eventually become like them.
That, of course, is why it is vital that we spend as much time as possible sitting at the feet of the Father, leaning up against Jesus and listening to His heartbeat like the Apostle John did at the Last Supper, communing with the One who spoke the world into existence and who holds our very life in His nail-scarred hands.
Life is busy and getting busier by the day. How easy it is to neglect that personal time with the Master! But when we do, we quickly find ourselves reacting in the exact opposite way that Jesus did when He walked the earth. Who was wiser or more humble than the Savior Himself, the very One who already possesses all wisdom and had no need to be humble in the presence of His creation? Yet He was our model of how to deal with life and relate to others in humility and wisdom.
May our lives be filled with time in His presence…and subsequently characterized by the wisdom and humility that can be found nowhere else. As a result, when someone reproves or instructs us, may we receive it with that same humility and apply it with wisdom that we might become more like Him.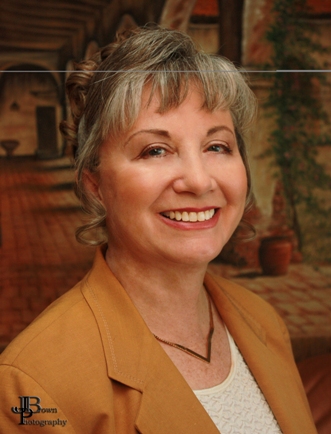 Kathi Macias, popular speaker and prolific author, is an Angel-award winning writer who has published nearly thirty books, including her latest releases, Mothers of the Bible Speak to Mothers of Today (New Hope Publishers) and My Son John (a novel from Sheaf House). Whether keyboarding her latest book, keynoting a conference, or riding on the back of her husband's Harley, Kathi "Easy Writer" Macias is a lady on a mission to communicate God's vision. Her insightful words—filled with passion, humor and soul nourishment—refresh audiences from all walks of life. Join Kathi as she hosts "Write the Vision" every Thursday from 6—7 p.m. (Pacific Time) via THE International Christian Network (www.theicn.com). To learn more about Kathi or to book her for your next event, visit www.KathiMacias.com. Spanish translations by Cynthia Alcantara (cynthia.alcantara1@gmail.com).