Porque yo ya estoy para ser sacrificado,
y el tiempo de mi partida está cercano.
He peleado la buena batalla, he acabado la carrera,
he guardado la fe.
2 Timoteo 4:6-7 Tuve una vez a una querida amiga llamada Ruth quien, a sus 80 años de edad, se sentó a disfrutar de un filete asado a la parrilla un día cuando oyó a un locutor de radio decir que carne asada a la parrilla no era buena para la salud. Ella detuvo su tenedor con carne asada que estaba entre su plato y sus labios, pausó por un momento en reflección, y entonces se encogió de hombros y dijo, "Ah bien, tengo que salir de aquí de algún modo," y pinchó la carne en la boca y masticó con delicia obvia.
Desde hace mucho tiempo Ruth ya "salió de aquí" para estar en la casa del Padre a quien ella tanto amó, pero hoy, que simplemente es mi 61 cumpleaños – estoy pensando en ella cuando considero mi propia ida-a-casa. También pienso en el gran predicador que ya está difundo, el Pastor E. V. Hill, que era muy famoso por recordarnos, "¡Esto no es todo!" Y me pregunto… ¿creemos en realidad eso? ¿O nos adherimos inútilmente a una vida temporal aquí en esta "tierra de sombras" como si nosotros de algún modo la podamos prolongar y disfrutar de ella para siempre?
Yo, por ejemplo, no tengo deseo para quedarse aquí un día más del propósito Dios para mí, y lo digo con toda honradez y convicción. Adoro lo que hago. Adoro mi familia y a mis amigos. Adoro tanto ésta tierra-perdida-en-pecado y sus residentes manchados y falibles. Pero adoro a Dios más, y con cada año que pasa, el anhelo y la anticipación dentro de mí crecen. PRONTO. Pronto me iré a casa. Pronto estaré reunida con seres queridos que se han ido antes de mí. Pronto viviré en un lugar perfecto, en un ambiente perfecto, en la salud perfecta. Pronto…veré a Jesús y me gozaré en la presencia de mi Padre celestial.
¿Qué deseo para mi cumpleaños? Ver a otros experimentar esa misma anticipación y anhelo de "salir de aquí" y graduarse al cielo. Por cuantos años Dios me otorgue para quedarme en esta vida imperfecta, yo oro que El también reforzará mi convicción para transmitir ese anhelo y anticipo a todos los que encuentro, ya sea por medio de la escritura o hablando…o viviendo una vida justa de una manera que les cause el deseo de querer seguirme a casa.
Todos tenemos cumpleaños. Todos nos ponemos más viejos y nos "gastamos" físicamente. Todas las cirugías plásticas y programas de ejercicio en el mundo no lo pueden detener. Pero nosotros no tenemos que temer la muerte, por lo que es, después de todo, es un paso de la tierra en sombras a una vida de gozarnos para siempre en la presencia gloriosa de Dios. ¡Ah, que lográramos agarrarnos de esa gran verdad y viviéramos de esa manera! Entonces, cuando hagamos esa transición a la eternidad, podremos declarar con certeza, "Porque yo ya estoy para ser sacrificado, y el tiempo de mi partida está cercano. He peleado la buena batalla, he acabado la carrera, he guardado la fe.
Guarden la fe mis queridos amigos – y pásenla a los que encuentren en el camino.
***
For I am already being poured out as a drink offering,
and the time of my departure is at hand.
I have fought the good fight, I have finished the race,
I have kept the faith.
2 Timothy 4:6-7
I once had a dear friend named Ruth who, in her late 80's, sat enjoying a grilled steak one day when she heard a radio announcer declare that barbecued meat wasn't good for you. She stopped her beef-laden fork midway between her plate and her lips, paused for a moment in reflection, then shrugged her shoulders and said, "Oh well, I've got to get out of here somehow," and popped the meat into her mouth and chewed with obvious delight.
Ruth has long-since "gotten out of here" and gone home to the Father she so dearly loved, but today—which just happens to be my 61st birthday—I'm thinking of her as I consider the approach of my own home-going. I'm also thinking of the late, great preacher, Pastor E. V. Hill, who was famous for reminding us, "This ain't it!" And I wonder, do we really believe that…or are we futilely clinging to a temporal life here in the "shadowlands" as if we could somehow prolong it and enjoy it forever?
I, for one, have no desire to remain here one day longer than God has purposed for me, and I say that with all honesty and conviction. I love what I do. I love my family and my friends. I love so much about this lost-in-sin earth and its tainted and fallible residents. But I love God more, and with each passing year, the yearning and anticipation within me grows. SOON. Soon I will go home. Soon I will be reunited with loved ones who have gone before me. Soon I will live in a perfect place, in a perfect environment, in perfect health. Soon…I will see Jesus and bask in the presence of my heavenly Father.
What do I want for my birthday? To see others experience that same anticipation and yearning to "get out of here" and graduate to heaven. For however many years God grants me to remain in this imperfect life, I pray He will also strengthen my conviction to convey that yearning and anticipation to everyone I meet, whether through writing or speaking…or just living in a way that causes them to want to follow me home.
We all have birthdays. We all get older and "wear out" physically. All the facelifts and exercise programs in the world can't stop it. But we don't have to fear death, for it is, after all, a passing from the shadowlands into the joy of living forever in the glorious presence of God. Oh, that we would lay hold of that great truth and live accordingly! Then, as we make that transition into eternity, we will be able to declare with certainty, "For I am already being poured out as a drink offering, and the time of my departure is at hand. I have fought the good fight, I have finished the race, I have kept the faith."
Keep the faith, beloved—and pass it on to everyone you meet along the way.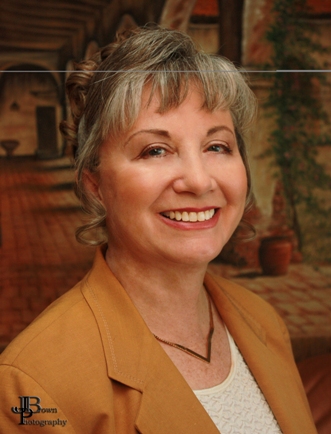 Kathi Macias, popular speaker and prolific author, is an Angel-award winning writer who has published nearly thirty books, including her latest releases, Mothers of the Bible Speak to Mothers of Today (New Hope Publishers) and My Son John (a novel from Sheaf House). Whether keyboarding her latest book, keynoting a conference, or riding on the back of her husband's Harley, Kathi "Easy Writer" Macias is a lady on a mission to communicate God's vision. Her insightful words—filled with passion, humor and soul nourishment—refresh audiences from all walks of life. To learn more about Kathi or to book her for your next event, visit www.KathiMacias.com. Spanish translations by Cynthia Alcantara (cynthia.alcantara1@gmail.com).