"'Por haberse puesto al frente los caudillos en Israel, por haberse ofrecido voluntariamente el pueblo, load a Jehová.'
… en aquellos días no había rey en Israel; cada uno hacía lo que le parecía." (Jueces 5:2; 17:6).
Últimamente he estado estudiando el libro de Jueces, y en haciéndolo, me he encontrado con dos recetas: una para triunfar y otra para fracasar.
La receta para triunfar se encuentra en Jueces 5:2 donde leemos las primeras líneas de la alabanza victoriosa de Débora. Acabando de llevar a los Israelitas a a una gran Victoria contra el enemigo, Débora declara que "cuando lideres guían y se ponen al frente" y cuando "el pueblo se ofrece voluntariamente," es tiempo de bendecir al Señor. ¿Por qué? Sin lugar a dudas es porque el movimiento milagroso de Dios puede afectar tales elementos en la victoria.
Como puedes ver, "en aquellos días no había rey (líder) en Israel; cada uno hacia lo que le parecía." Eso, por supuesto es la receta para el fracas La falta de un buen y fuerte liderazgo de parte de aquellos que deben de haber dado el ejemplo al pueblo, resultó en falta de sumisión de parte del pueblo. Cunado al pueblo le falta liderazgo que viene de parte de Dios, ellos hacen "lo que les parece," y los resultado son desastrosos. Cuando los lideres de Dios hacen lo correcto y "el pueblo voluntariamente se ofrece" a seguirlos, la victoria es segura.

En un tiempo en la historia cuando nosotros en Estados Unidos estemos preparados a escoger nuestros líderes durante nuestras vidas temporales en la tierra, éste es un gran principio para recordar: escoge la receta para triunfar, no fracasar. Aún más importante, sin embargo, es la necesidad de nosotros como pueblo de Dios de guardar ésta receta en nuestras mentes en lo que se refiere a nuestra vida eterna. Si nosotros queremos victoria en el mundo espiritual, entonces fuertes y buenos líderes deben de comprometerse a guiar (ya sea que eso los haga ganar un concurso de popularidad o no), y el pueblo entonces debe de comprometerse a seguirlos. Eso, por supuesto, significa caminar de acuerdo a lo que Dios dice es correcto – no a lo que es correcto a nuestros ojos.
Ya sea que seamos llamados a seguir o a guiar, dediquemos tiempo a la Palabra de Dios hoy para saber que lo que Dios dice es lo correcto – y entonces caminemos correctamente. ¡La victoria está a la esquina!
***
"'When leaders lead in Israel, when the people willingly offer themselves, bless the Lord!'
… In those days there was no king in Israel; everyone did what was right in his own eyes" (Judges 5:2; 17:6).
I've been studying the Book of Judges lately, and in doing so, I came across two recipes: one for success and one for failure.
The recipe for success is found in Judges 5:2, where we read the opening lines of Deborah's victory song. Having just led the Israelites in a successful vanquishing of their enemy, Deborah declares that "when the leaders lead" and "when the people willingly offer themselves," it is time to bless the Lord. Why? No doubt because only the Lord's miraculous moving could effect such elements of victory.
You see, "in those days there was no king [leader] in Israel; everyone did what was right in his own eyes." That, of course, is the recipe for failure: a lack of strong, godly leadership on the part of those who should have been setting the pace and the standard for the people, and a resulting lack of submission to leadership on the part of the people. When the people lack godly leadership, they will "do their own thing," and the results will be disastrous. When godly leaders step up to the plate and the people "willingly offer themselves" to follow, victory is assured.
In a time of history when we in America once again prepare to choose leaders for our temporary lives here on earth, this is a good principle to keep in mind: choose the recipe for success, not for failure. Even more important, however, is the need for we who are God's people to keep this recipe in mind regarding our eternal lives. If we want victory in the spiritual realm, then strong, godly leaders must commit themselves to lead (whether or not that wins them any popularity contests!), and the people must commit themselves to follow. That, of course, means walking according to what God says is right—not what's right in our own eyes.
Whether called to lead or to follow, spend time in God's Word and in prayer today so that you may know what God says is right—and then walk accordingly. Victory is right around the corner!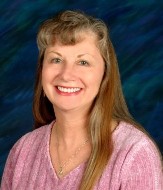 Kathi Macias, popular speaker and prolific author, is an Angel-award winning writer who has published twenty-one books and hundreds of articles. Whether keyboarding her latest book, keynoting a conference, or riding on the back of her husband's Harley, Kathi "Easy Writer" Macias is a lady on a mission to communicate God's vision. Her insightful words—filled with passion, humor and soul nourishment—refresh audiences from all walks of life. To book Kathi for your next event, email kenbarry@thebarryagency.com. For more information, visit www.KathiMacias.com. Spanish translations by Cynthia Alcantara (cynthia.alcantara1@gmail.com).