Examíname, oh Dios, y conoce mi corazón;
Pruébame y conoce mis pensamientos;
Y ve si hay en mí camino de persevidad,
Y guíame en el camino eterno.
(Salmos 139:23-24).
Muchos de nosotros han visto la etiqueta adhesiva de parachoques que dice, "Los Cristianos no son perfectos, solamente son perdonados." Técnicamente eso es cierto. Es un mentís my practico para tener atrás de tu automóvil si tu eres uno de esos Cristianos que ignoran los limites de velocidad.
Pero también se puede convertir en una gran excusa cuando nuestra mala conducta queda al descubierto y la cual no queremos cambiar. Yo prefiero mucho más la declaración que dice, "Dios te ama tal como eres, pero te quiere demasiado para dejarte así."
Es absolutamente verdadero que Dios ama a los pecadores. En fin, el libro de Romanos 5:8 declara que Dios demostró, Su amor por nosotros "en que siendo aún pecadores, Cristo murió por nosotros." ¿Y no estamos contentos? Si Jesús hubiera esperado hasta que dejáramos de ser pecadores para morir por nosotros, nunca hubiera sucedido. (Ni tampoco hubiera sido necesario). Si pudiéramos haber llegado al punto de no ser pecadores, Jesús no hubiera tenido que morir por nosotros porque, no solamente hubiéramos aprendido a controlar nuestra conducta perfectamente, hubiéramos también logrado cambiar nuestra naturaleza por completo. Pero ese es un cambio que solamente Dios puede hacer.
Y solamente Dios puede verdaderamente buscar en nuestro corazón y mostrarnos esas cosas que deben de cambiar – y todos nosotros las tenemos. La vida Cristiana no es acerca de una-experiencia-solamente en la vida, pidiéndole a Dios que nos perdone e invitar a Jesús a nuestro corazón para que podamos tener un "seguro contra incendios" cuando muramos; es un proceso de siempre tener nuestras mentes renovadas y nuestros corazones cambiados para ser más como Aquel que dio Su vida para comprarnos el "seguro contra incendios." Y es por eso que nos debemos de humillar diariamente y pedirle a Él que busque en nuestros corazones, y permitirle a Él entonces que nos cambie si es necesario para que nos podamos convertir en los discípulos que Él nos ha llamado ser.
Deseo que hoy sea un día de buscar-en-nuestros-corazones y cambiarnos a cada uno de nosotros, mientras recordamos que Dios nos ama tal como somos – pero Él nos ama demasiado para dejarnos tal como somos.
***Adaptado de mi próximo libro MÁS ALLÁ DE MÍ: Viviendo Una Vida De Primero-Tú En Un Mundo de Primero-Yo (New Hope Publishers, Junio 2008).
***
Search me, O God, and know my heart;
Try me, and know my anxieties;
And see if there is any wicked way in me,
And lead me in the way everlasting.
(Ps. 139:23-24)
Many of us have seen the bumper sticker that reads, "Christians aren't perfect, just forgiven." Technically, that's a true statement. And it's a handy disclaimer to have on the back of your car if you're one of those Christians who ignores speed limits.
But it can also become a major copout when we get nailed for some bad behavior we would rather not change. I much prefer the statement that says, "God loves you just the way you are, but He loves you too much to leave you that way."
It is absolutely true that God loves sinners. In fact, Romans 5:8 declares that God demonstrated, or showed, His love for us "in that while we were still sinners, Christ died for us." And aren't we glad? If Jesus had waited until we were no longer sinners to die for us, it never would have happened. (Nor would it have been necessary.) If we ever managed to arrive at the point where we were no longer sinners, Jesus wouldn't have had to die in our place because, not only would we have learned to control our behavior perfectly, we would have succeeded in changing our very nature as well. But that is a change only God can make.
And only God can truly search our heart and show us those things that need to be changed—and we all have them. The Christian life is not about a one-time experience of asking God's forgiveness and inviting Jesus into our heart so we'll have our "fire insurance" when we die; it's about the ongoing process of having our minds renewed and our hearts changed to become more like the One who gave His life to purchase that "fire insurance" for us. And that's why we need to daily humble ourselves and ask Him to search our hearts, and then allow Him to make the changes that are necessary to enable us to become the disciples He has called us to be.
May today be a day of heart-searching and change for each of us, as we remember that God really does love us just the way we are—but He loves us too much to leave us that way.
***Adapted from my upcoming book BEYOND ME: Living a You-First Life in a Me-First World (New Hope Publishers, June 2008).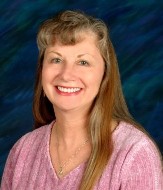 Kathi Macias, popular speaker and prolific author, is an Angel-award winning writer who has published twenty-one books and hundreds of articles. Whether keyboarding her latest book, keynoting a conference, or riding on the back of her husband's Harley, Kathi "Easy Writer" Macias is a lady on a mission to communicate God's vision. Her insightful words—filled with passion, humor and soul nourishment—refresh audiences from all walks of life. To book Kathi for your next event, email kenbarry@thebarryagency.com. For more information, visit www.KathiMacias.com. Spanish translations by Cynthia Alcantara (cynthia.alcantara1@gmail.com).