Pero los fariseos y los intérpretes de la ley rechazaron los propósitos de Dios para con ellos, al no ser bautizados por Juan
San Lucas 7:30 La Biblia de las Américas
Oímos mucho sobre la importancia "de vidas conducidas con propósito," ¿pero es suficiente seguir cualquier propósito… o importa de quién es el propósito que decidimos seguir?
El susodicho verso en San Lucas nos dice que los Fariseos y los abogados o intérpretes de la ley rechazaron los propósitos de Dios para sus vidas. ¿Por qué? Porque ellos no habían sido bautizados por Juan. ¿Qué tiene que ver esto con eso?
Juan el Bautista predicó el arrepentimiento. Él se encaraba con la gente y los advertía que se arrepintieran. Simplemente puesto, él les decía que ellos iban por el camino equivocado — su propio camino — y ellos tenían que cambiar (el significado de arrepentimiento) e ir por el camino correcto — hacia Dios, más bien que lejos de Él. Como estos Fariseos supuestamente exitosos y abogados no se habían arrepentido, ellos iban por una dirección opuesta - lejos de Dios — y por lo tanto no podían menos que perder el propósito de Dios para sus vidas porque ellos habían decidido voluntariosamente rechazarlo.
¿Somos nosotros algo diferentes? Por supuesto que no. Todos nosotros comenzamos nuestros viajes terrenales por nuestros propios caminos. Podemos estar o no conscientes que rechazamos a Dios y Su propósito para nosotros, pero si estamos conscientes de ello o no, no cambia el hecho que así lo hacemos. En algún punto, si no queremos terminar nuestras vidas separadas de Dios, nosotros tenemos que cambiar y dirigirnos por la dirección correcta.
Mi compañera y autora y querida amiga Susan Meissner puso "un Berra-ismo de Yogui" en Facebook que decía, "Si usted no sabe para donde va, podría terminar en cualquier lugar." Amo las declaraciones del Yogui y siempre me rio de ellas. Éste, sin embargo, es más profundo de lo que estoy segura él realizó. De hecho, esto tiene implicaciones eternas. Si hemos decidido vivir como los Fariseos y abogados/intérpretes de la ley como lo dijo San Lucas y seguimos por nuestro propio camino más bien que arrepentirnos (cambiar) e ir hacia Dios, en efecto perderemos Su propósito para nuestras vidas. Y cuando respiremos ese último suspiro, sin tener en cuenta cuantos éxitos o logros podemos acreditar a nuestro nombre aquí en la tierra, no tendremos nada para mostrar por el regalo de vida que nuestro gran Creador nos ha otorgado.
Si debemos realizar el propósito de Dios para nosotros, debemos entender primero para donde vamos. Si nuestro camino nos separa de Dios, más bien que llevarnos hacia Él, este es el tiempo para cambiar e ir por el camino correcto. Ciertamente no queremos "terminar en cualquier lugar" ¿verdad?
***
But the Pharisees and the lawyers rejected God's purpose for themselves, not having been baptized by John.
Luke 7:30, NASB We hear a lot about the importance of "purpose-driven lives," but is it enough to follow any purpose…or does it matter whose purpose we choose to follow?
The above verse in Luke tells us that the Pharisees and lawyers rejected God's purpose for their lives. Why? Because they hadn't been baptized by John. What does that have to do with it?
John the Baptist preached repentance. He was all about getting in people's faces and warning them to repent. Simply put, he was telling them they were going the wrong way—their own way—and they needed to turn around (the meaning of repentance) and go the right way—toward God, rather than away from Him. Because these supposedly successful Pharisees and lawyers had not repented, they were headed in the wrong direction—away from God—and therefore they couldn't help but miss God's purpose for their lives because they had willfully chosen to reject it.
Are we any different? Of course not. We all begin our earthly journeys on our own paths. We may or may not consciously realize we are rejecting God and His purpose for us, but whether we are aware of it or not doesn't change the fact that we are doing so. At some point, if we don't want to end our lives being separated from God, we need to turn around and head in the right direction.
Fellow author and dear friend Susan Meissner posted a "Yogi Berra-ism" on Facebook that said, "If you don't know where you are going, you might wind up someplace else." I love Yogi's statements and always get a chuckle from them. This one, however, is deeper than I'm sure he realized. In fact, it has eternal implications. If we have chosen to live like the Pharisees and lawyers spoken of by Luke and continue on our own way rather than repenting (turning around) and heading back toward God, we will indeed miss out on His purpose for our lives. And when we breathe our last, regardless of how many supposed successes or accomplishments we may have accredited to our name here on earth, we will have nothing to show for the gift of life that our great Creator has bestowed on us.
If we are to fulfill God's purpose for us, we must first understand where we are going. If our path is taking us away from God, rather than toward Him, it's time to turn around and go the right way. We certainly don't want to "wind up someplace else" now, do we?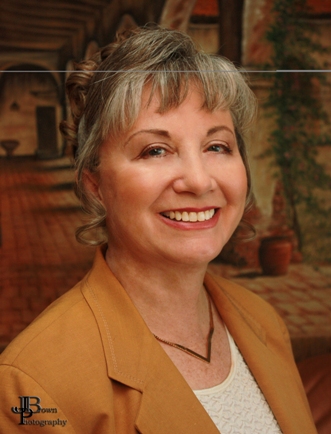 Kathi Macias, popular speaker and prolific author, is an Angel-award winning writer who has published nearly thirty books, including her latest releases, Mothers of the Bible Speak to Mothers of Today (New Hope Publishers) and My Son John (a novel from Sheaf House). Whether keyboarding her latest book, keynoting a conference, or riding on the back of her husband's Harley, Kathi "Easy Writer" Macias is a lady on a mission to communicate God's vision. Her insightful words—filled with passion, humor and soul nourishment—refresh audiences from all walks of life. Join Kathi as she hosts "Write the Vision" every Thursday from 6—7 p.m. (Pacific Time) via THE International Christian Network (www.theicn.com). To learn more about Kathi or to book her for your next event, visit www.KathiMacias.com. Spanish translations by Cynthia Alcantara (cynthia.alcantara1@gmail.com).