Estad siempre preparados para presentar defensa con mansedumbre y reverencia ante todo el que os demande razón de la esperanza que hay en vosotros (1 Pedro 3:15 RV).
Desesperado. ¿Puede haber una palabra más deprimente? ¿Cuándo nuestra situación es realmente desesperada, por qué continuar viviendo? La desesperación es la razón más común para contemplar el suicidio, intentarlo, o lograrlo. ¿Qué razón hay para la vida si no tenemos ninguna esperanza?
Últimamente he estado leyendo a los profetas otra vez, como lo hago tan a menudo, y veo dos temas primarios que se extienden por todas partes. Primero, el juicio de Dios en pecado sin arrepentimiento. Aunque Dios llamó una y otra vez a Su pueblo, pidiéndoles arrepentirse de su pecado y volver a Él, ellos no le hicieron caso y siguieron por su propio camino. Los resultados fueron desastrosos. Pero el segundo tema es la esperanza de la restauración. A pesar del rechazo voluntarioso y en curso del pueblo de Dios, el fiel Padre prometió que la restauración seguiría al juicio. ¡Incluso en las circunstancias más extremas, había todavía esperanza porque Dios era mayor que las circunstancias!
¿No es esto lo que un mundo empapado en el pecado y en el rechazo de Dios tiene que oír? Sí, el juicio viene… pero la restauración es el resultado final. Y aquellos de nosotros que hemos recibido ya el perdón de Dios para SIEMPRE debemos estar listos a explicar ese hecho a alguien que pregunta. Si la gente que vive en situaciones desesperadas ve la esperanza como el sello de nuestras vidas, ellos se van a sentir atraídos a nosotros— y tarde o temprano, van a preguntar sobre la Fuente de nuestra esperanza. ¡Qué privilegio es el estar capacitado para contestar sus preguntas! ¿Responderán ellos recibiendo el perdón y la esperanza para si mismos? Algunos lo harán; muchos no lo van a hacer. Otros hasta nos perseguirán con malas intenciones por ello. ¿Pero qué significa eso para nosotros? La reacción de la gente por la razón de nuestra esperanza no cambia la seguridad de esa esperanza porque nuestra esperanza no está basada en la bolsa de valores o los titulares o los resultados de una elección. Está basada en Quien no puede mentir y cuyas promesas nunca fallan.
¡Nosotros podemos andar de tal modo que nuestra esperanza es obvia hacia todos quiénes nos ven — y podemos estar SIEMPRE listos a ofrecer una explicación ("dar una defensa") de esa esperanza gloriosa que está en nosotros!
***
Always be ready to give a defense to everyone who asks you a reason for the hope that is in you (1 Peter 3:15, NKJV). Hopeless. Can there be a more depressing word? When our situation is truly hopeless, why go on living? Hopelessness is the most common reason that suicide is contemplated, attempted, or achieved. What point is there to life if we have no hope?
I've been reading the prophets again lately, as I do so often, and I see two primary themes stretching throughout. First, God's judgment on unrepentant sin. Though God called out time and again to His people, begging them to repent of their sin and return to Him, they ignored Him and continued on their own way. The results were disastrous. But the second theme is the hope of restoration. Despite the people's willful and ongoing rejection of God, the faithful Father promised that restoration would follow judgment. Even in the most dire circumstances, there was still hope because God was greater than the circumstances!
Isn't that what a world steeped in sin and mired in rejection of God needs to hear? Yes, judgment is coming…but restoration is the final result. And those of us who have already received God's forgiveness must ALWAYS be ready to explain that fact to anyone who asks. If people living in hopeless situations see hope as the hallmark of our lives, they are going to be drawn to us—and sooner or later, they're going to ask about the Source of our hope. What a privilege to be able to answer their questions! Will they respond by receiving that forgiveness and hope for themselves? Some will; many won't. Some will even persecute us for it. But what is that to us? People's reaction to the reason for our hope does not change the surety of that hope because our hope is not based on the stock market or the headlines or the election results. It is based on the One who cannot lie and whose promises never fail.
May we walk in such a way that our hope is obvious to all who see us—and may be ALWAYS be ready to offer an explanation ("give a defense") of that glorious hope that is in us!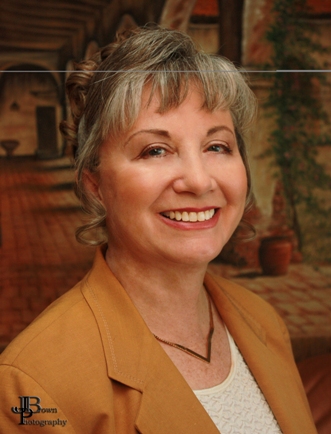 Kathi Macias, popular speaker and prolific author, is an Angel-award winning writer who has published nearly thirty books, including her latest releases, Mothers of the Bible Speak to Mothers of Today (New Hope Publishers) and My Son John (a novel from Sheaf House). Whether keyboarding her latest book, keynoting a conference, or riding on the back of her husband's Harley, Kathi "Easy Writer" Macias is a lady on a mission to communicate God's vision. Her insightful words—filled with passion, humor and soul nourishment—refresh audiences from all walks of life. Join Kathi as she hosts "Write the Vision" every Thursday from 6—7 p.m. (Pacific Time) via THE International Christian Network (www.theicn.com). To learn more about Kathi or to book her for your next event, visit www.KathiMacias.com. Spanish translations by Cynthia Alcantara (cynthia.alcantara1@gmail.com).