… Cristo En vosotros, la esperanza y la gloria.
colosenses 1:27 RV A veces a mi me da amnesia—y también a ustedes. Es una enfermedad universal, presente al nacer. El nuevo nacimiento, sin embargo, nos restaura a una "mente saludable" y nos hace "recordar" quien somos—y de quien somos. Pero el renovar de nuestras mentes es un proceso progresivo, uno que sólo puede ser logrado por medio de lectura y aplicación regulares de la Palabra de Dios. Cuando maduramos en ese proceso, nuestra identidad llega a ser cada vez más clara para nosotros, y por lo consiguiente comenzamos a ordenar nuestras vidas.
Fui recordada de esa verdad hace más de quince años cuando tuve la oportunidad de asistir a una conferencia de atletas cristianos, muchos de los cuales entrevisté para mi libro Ganar: Meadowlark Lemon, Rosey Grier, Roger Staubach, Reggie Blanco, Archie Moore, Tom Landry—definitivamente una reunión de "quien es quién" en el mundo del deporte. Pero el que más me impresionó fue un joven que acaba de entrar a la escena con lo que fue en aquel momento uno de los contratos más lucrativos que jamás se haya ofrecido a un joven de diecinueve años. Ese joven era Barry Sanders, que pasó a tener una carrera brillante e inmaculada. Pero no fueron sus logros atléticos ni carrera prometedora que más me impresionaron; fue lo que él me dijo a mí cuando nosotros nos sentamos en un banco bajo el sol tibio de Arizona y discutimos su futuro.
"Adoro el fútbol," dijo él, "pero eso no es que yo soy. Podría sostener una herida mañana y nunca volver a jugar profesionalmente otra vez. Pero no hay nada que jamás me pueda pasar en esta vida que pueda quitarme mi identidad como hijo de Dios. Es Cristo en mí que es mi esperanza de gloria, no el éxito en el campo de fútbol".
Ah. ¿Si una superestrella de diecinueve años con ofertas de contratos que la mayor parte de nosotros sólo podemos soñar en tener es suficientemente maduro para comprender a donde está su esperanza de gloria, podemos nosotros que reclamamos escribir y dar el mensaje de Dios hacer algo menos que seguir esa misma comprensión? Porque realmente todo es acerca de Él, ¿no es así? Y en esa gran verdad nosotros descubrimos de nuevo nuestra verdadera identidad….
***
…Christ in you, the hope of glory.
(Col. 1:27)
Sometimes I get amnesia—and so do you. It's a universal malady, present at birth. The new birth, however, restores us to our "right mind" and "reminds" us whom we are—and whose we are. But the renewing of our minds is an ongoing process, one that can only be accomplished through regular reading and application of God's Word. As we mature in that process, our identity becomes more and more clear to us, and we begin to order our lives accordingly.
I was reminded of that truth more than fifteen years ago when I had the opportunity to attend a conference of Christian athletes, many of whom I interviewed for my book Winning: Meadowlark Lemon, Rosey Grier, Roger Staubach, Reggie White, Archie Moore, Tom Landry—definitely a gathering of "who's who" in the sports world. But the one who most impressed me was a young man who had just burst onto the scene with what at that time was one of the most lucrative contracts ever offered to a nineteen-year-old. That young man was Barry Sanders, who went on to have a brilliant and spotless career. But it wasn't his athletic achievements or promising career that most impressed me; it was what he said to me as we sat on a bench in the warm Arizona sunshine and discussed his future.
"I love football," he said, "but that's not who I am. I could sustain an injury tomorrow and never play professional sports again. But there's nothing that can ever happen to me in this life that can take away my identity as God's child. It's Christ in me that's my hope of glory, not success on the football field."
Wow. If a nineteen-year-old superstar with contract offers most of us can only dream about is mature enough to understand where his hope of glory lies, can we who claim to write and deliver God's message do any less but pursue that same understanding? For it really is all about Him, isn't it? And in that great truth we rediscover our true identity….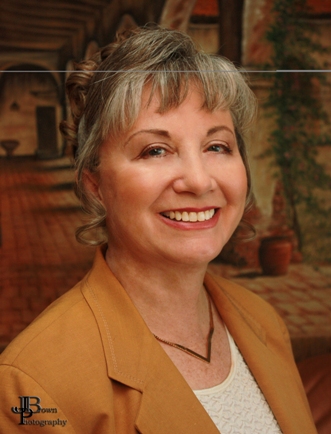 Kathi Macias, popular speaker and prolific author, is an Angel-award winning writer who has published nearly thirty books, including her latest releases, Mothers of the Bible Speak to Mothers of Today (New Hope Publishers) and My Son John (a novel from Sheaf House). Whether keyboarding her latest book, keynoting a conference, or riding on the back of her husband's Harley, Kathi "Easy Writer" Macias is a lady on a mission to communicate God's vision. Her insightful words—filled with passion, humor and soul nourishment—refresh audiences from all walks of life. To learn more about Kathi or to book her for your next event, visit www.KathiMacias.com. Spanish translations by Cynthia Alcantara (cynthia.alcantara1@gmail.com).