Yo soy la vid, vosotros los pámpanos; el que permanece en mí, y yo en él, éste lleva mucho fruto; porque separados de mi nada podéis hacer.
San Juan 15:5
Como es mi practica usualmente diaria, dediqué mucho tiempo ésta manana orando y leyendo/meditando en la Palabra, pero cuando terminé y vine a mi computadora a escribir éste devocional, tuve que confesarle a Dios que no tenía "nada" – ni una palabra, ni un pensamiento, nada con perspicacia para compartir contigo.
Fue entonces cuando escuché a Dios decirme algo en mi corazon, ¿" Por que estas sorprendida? ¿No recuerdas que yo te dije que sin Mí no puedes hacer nada?"
Nosotros los humanos somos un grupo sorprendente, ¿verdad? A pesar de que aquellos de nosotros que nos consideramos discipulos dedicados y apartamos tiempo de calidad para Dios, siempre pensamos que debemos de tener "algo" que ofrecer. Y, por supuesto, porque servimos a un Dios fiel que desea impartirnos más de Él todo el tiempo, verdaderamente nosotros recibimos algo de Él para compartir con los demas. Pero ocasionalment debemos de ser recordados que ese "algo" que tenemos para compartir con los demas no tiene nada en absoluto que ver con nosotros.
Jesus estaba muy en serio cuandoÉl dijo que sin Él no podemos hacer "nada." – y nada quiere decir nada. Nosotros decimos que creemos en eso ¿verdad? Y sin embargo... ¿no nos imaginamos más bien que significa ¿"nada de gran cosa?" Por supuesto que podemos hacer una o dos cosas de nuestra parte... ¿verdad?
No de acuerdo a Jesus. Que recordatorio más claro que cualquier cosa que nosotros iniciamos como nuestra, cuando todo ha terminado, no es NADA. Son solamente esos esfuerzos que nosotros expandemos y esas grandes cosas que nosotros logramos como resultado de nuestra obediencia al Salvador que nos traen resultados duraderos. Si el deseo de nuestros corazones es oir las palabras "Bien hecho, mi buen y fiel sierviente" al final de nuestra vida terrenal, entonces nosotros tenemos que considerar en oracion estas palabras de Jesus ("sin Mí no puedes hacer nada") y pedirle a Él que nos ayude a comprenderlas y aplicarlas a nuestras vidas hoy, y siempre.
***
"I am the vine, you are the branches. He who abides in Me, and I in him,
bears much fruit; for without Me you can do nothing"
John 15:5
As is my usual daily practice, I spent quite a bit of time this morning praying and reading/meditating on the Word, but when I finished and came to my computer to write this devotional, I had to confess to God that I had "nothing"—no word, no thought, no insight to share with all of you.
That's when I heard God whisper to my heart, "Why are you surprised? Don't you remember that I told you that without Me you can do nothing?"
We humans are an amazing bunch, aren't we? Despite the fact that those of us who consider ourselves dedicated disciples are careful to set aside that quality time with God, we still come away thinking we should have "something" to offer. And, of course, because we serve a faithful God who desires to impart more of Himself to us all the time, we truly do come away with something worth sharing with others. But occasionally we need to be reminded that whatever "something" we may have to offer has absolutely nothing to do with us.
Jesus was quite serious when He said that without Him we can do "nothing"—and nothing means nothing. We say we believe that, don't we? And yet…don't we really imagine that it means "nothing much"? Surely we can do one or two things on our own…can't we?
Not according to Jesus. What a clear reminder that anything we initiate on our own is, when it's all said and done, NOTHING. It is only those efforts we expend and accomplishments we achieve as a result of loving obedience to the Savior that bring about any sort of lasting results. If the desire of our hearts is to hear the words "Well done, good and faithful servant" at the end of our earthly lives, then we need to prayerfully consider these words of Jesus ("without Me you can do nothing") and ask Him to help us comprehend and apply them to our lives today, and always,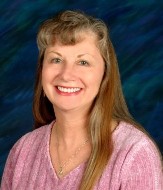 Kathi Macias, popular speaker and prolific author, is an Angel-award winning writer who has published twenty-one books and hundreds of articles. Whether keyboarding her latest book, keynoting a conference, or riding on the back of her husband's Harley, Kathi "Easy Writer" Macias is a lady on a mission to communicate God's vision. Her insightful words—filled with passion, humor and soul nourishment—refresh audiences from all walks of life. To book Kathi for your next event, email kenbarry@thebarryagency.com. For more information, visit www.KathiMacias.com. Spanish translations by Cynthia Alcantara (cynthia.alcantara1@gmail.com).