"Porque yo te escogí" dice Jehová Dios de los ejércitos.
Hageo 2:23 RV ¿Se acuerda usted estar de pie en línea en el campo deportivo mientras los líderes de los equipos elegían sus grupos? ¿Se acuerda el no haber sido elegido? ¿Se acuerda de la humillación al oír que los líderes discutían sobre quién "tenía" que incluirlo a usted en su equipo? Tal vez no era usted. Tal vez usted era uno de los primeros elegidos, y recuerda la alegría y el regocijo de oír su nombre llamado desde muy temprano. O tal vez usted estaba en algún sitio en medio, en cuyo caso puede acordarse de esperar ser llamado cuanto antes para entonces no terminar demasiado cerca al final.
Independientemente del caso, experimentamos algunos efectos "al ser elegidos" - o no. Si no fuimos elegidos, quizás fingimos como si esto no importaba, pero si importa, ¿verdad? Nadie quiere ser rechazado. Queremos ser elegidos. Y Dios sabe eso mejor que nosotros alguna vez podamos saber…porque Él nos diseñó de esa manera. Él quiere elegirnos, y Él quiere que nosotros respondamos en consecuencia. Este es Su deseo más ferviente que con mucho gusto nosotros decidamos pertenecerle. Pero inherente a esa opción está la buena voluntad de responder a Su llamada así como a Su opción.
¿Cuál es esa llamada? Es una llamada a servir en Su equipo, de hombro a hombro con los demás que Él ha llamado y ha elegido. Como el líder o el capitán de un equipo de deportes eligen a los miembros del equipo para que ellos puedan participar en el juego, Dios nos elige para que así podamos participar en el trabajo de Su Reino. No somos elegidos simplemente para que podamos saber donde terminaremos cuando respiramos nuestro último suspiro aquí en la tierra. Somos elegidos para servir a nuestro Capitán de equipo en la realización del ministerio de reconciliación, que Jesús comenzó y nos ha cometido ahora.
Si usted todavía no ha respondido a la llamada de Dios y se ha afiliado a Su equipo, no se pregunte si Él le llama o no; Él lo está llamando. Ahora usted tiene que responder. Y luego usted tiene que escuchar y averiguar lo que Él tiene intentado para usted y que es lo que va a hacer una vez que usted se ha afiliado al equipo.
Hemos sido llamados, somos escogidos… y estamos en el único equipo ganador. Pero nadie es llamado o elegido para sentarse a la orilla. Dios tiene un objetivo para usted. Averigüe lo que ello es… y entonces dedique el resto de su vida a la realización de ello. ¡Le prometo, no hay ninguna mayor alegría!
***
"I have chosen you," says the Lord of hosts.
Haggai 2:23, NKJV Remember standing in line on the playground while the team leaders chose their groups? Remember being the one not chosen? Remember the humiliation of hearing the leaders argue over who "has" to include you on their team? Maybe that wasn't you. Maybe you were one of the first ones chosen, and you remember the joy and exhilaration of hearing your name called early on. Or maybe you were somewhere in between, in which case you may remember hoping to be called as soon as possible so you wouldn't end up too close to the end.
Whatever the case, we all experienced some of the effects of being "chosen"—or not. If we weren't, perhaps we pretended as if it didn't matter, but it did, didn't it? No one wants to be rejected. We all want to be chosen. And God knows that better than we ever could…because He designed us that way. He wants to choose us, and He wants us to respond accordingly. It is His heart's desire that we willingly choose to belong to Him. But inherent in that choice is a willingness to respond to His call as well as His choice.
What is that call? It's a call to serve on His team, shoulder to shoulder with the others He has called and chosen. Just as the leader or captain of a sports team chooses team members so they can participate in the game, God chooses us so we can participate in the work of His Kingdom. We aren't chosen simply so we can know where we will end up when we breathe our last here on earth. We are chosen to serve our team Captain in the fulfilling of the ministry of reconciliation, which Jesus began and has now committed to us.
If you haven't already responded to God's call and joined His team, don't wonder whether or not He's calling you; He is. Now you need to respond. And then you need to listen and find out what He has purposed for you to do once you've joined the team.
We are called, we are chosen…and we are on the only winning team. But no one is called or chosen to sit on the sidelines. God has a purpose for you. Find out what it is…and then dedicate the rest of your life to fulfilling it. I promise you, there is no greater joy!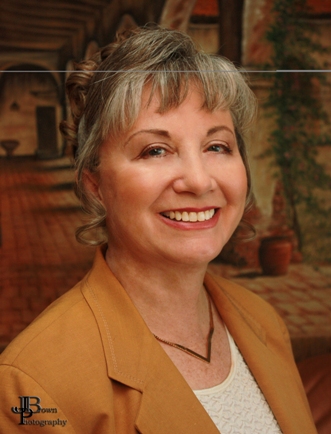 Kathi Macias, popular speaker and prolific author, is an Angel-award winning writer who has published nearly thirty books, including her latest releases, Mothers of the Bible Speak to Mothers of Today (New Hope Publishers) and My Son John (a novel from Sheaf House). Whether keyboarding her latest book, keynoting a conference, or riding on the back of her husband's Harley, Kathi "Easy Writer" Macias is a lady on a mission to communicate God's vision. Her insightful words—filled with passion, humor and soul nourishment—refresh audiences from all walks of life. Join Kathi as she hosts "Write the Vision" every Thursday from 6—7 p.m. (Pacific Time) via THE International Christian Network (www.theicn.com). To learn more about Kathi or to book her for your next event, visit www.KathiMacias.com. Spanish translations by Cynthia Alcantara (cynthia.alcantara1@gmail.com).