"Y nos sacó de allá, para traernos y darnos la tierra
Que juró a nuestros padres."
Deuteronomio 6:23 RV Es asombroso como cuántos de nosotros que somos creyentes nos sentimos satisfechos por haber sido "sacados" y se olvidan que Dios también quiere "traernos". Estamos contentos con el proverbial "seguro contra incendio" que nos protege de una eternidad en el infierno y sin embargo nos importa muy poco cumplir con nuestro propósito que Dios-Ordenó durante nuestra breve residencia en este mundo.
Recuerdo cuando recibí la salvación de Jesús en 1974 y oí al pastor decir, "Si Dios no tuviera un propósito para su vida, la llevaría directamente al cielo en el momento cuando usted decidió ser una creyente". Tenía solamente 26 años entonces, con una vida de oportunidades adelante de mí, que podría utilizar para servir Dios—o a mí misma. Tristemente mis elecciones no siempre han sido las correctas; como resultado, yo malgasté mucho del tiempo que pudiera haber sido utilizado para cumplir los propósitos de Dios para mi vida. Me sentí contenta de haber sido "sacada," mostrando muy poca consternación de tener una asociación con Dios para "traerme" a Su Reino. Ahora, en mi séptima década de mi vida, mi arrepentimiento más grande es el tiempo que desperdicié sirviéndome a mí misma, en vez de servir a Dios.
La mayor parte de ustedes están detrás de mí en el viaje a nuestra morada celestial, con más tiempo por adelante para tomar las decisiones correctas. Yo los animo a estudiar hoy el libro de Deuteronomio y aprender del tiempo de los israelitas en el desierto, como ellos vacilaron entre obedecer a Dios y hacer su propia voluntad. Pero, últimamente, esa es la llave para ser traída al cumplimiento del propósito de Dios para nuestra vida—obediencia. Si Dios dice "doble a la izquierda" pero vamos hacia la derecha, acabamos de tomar un desvío del sendero que Él ha marcado para nosotros. Ser obediente a Dios hoy nos asegura que acabaremos exactamente a donde Él nos desea que estemos mañana. Y esa es la razón por la cual Él "nos sacó" en primer lugar.
No se lo pierdan, mis queridos amigos. Seguir el plan de Dios para que Él nos "traiga adentro" es la única forma de encontrar el gozo a plenitud que es lo que todos buscamos…
***
"Then He brought us out from there, that He might bring us in,
to give us the land of which He swore to our fathers.
Deuteronomy 6:23
It's amazing how many of us believers are satisfied to be "brought out" and forget that God also wants to "bring us in." We are content with the proverbial "fire insurance" that spares us an eternity in hell yet care little about fulfilling our God-ordained purpose during our brief sojourn here on earth.
I remember when I was first saved in 1974 I heard a pastor say, "If God didn't have a purpose for your life, He would take you straight to heaven the moment you became a believer." I was 26 then, with a lifetime of opportunities ahead of me, which I could use to serve God—or self. Sadly my choices haven't always been the right ones; as a result, I wasted much of the time that could have been used to fulfill God's purposes for my life. I was content with being "brought out," showing little concern about partnering with God to "bring me in." Now, in my seventh decade of life, my greatest regret is the time I spent serving self, rather than God.
Most of you are behind me on the homeward journey, with more time ahead of you to make those right choices. I encourage you today to study the book of Deuteronomy and learn from the Israelites' time in the wilderness, as they vacillated between obeying God and doing their own thing. For, ultimately, that's the key to being brought in to the fulfillment of God's purpose for our life—obedience. If God says "turn left" but we go right, we have just taken a detour from the path He has marked out for us. Being obedient to God today assures us that we will end up exactly where He wants us to be tomorrow. And that's the reason He "brought us out" in the first place.
Don't miss it, beloved. Following God's plan to "bring us in" is the only way to find the joy and fulfillment that we all seek….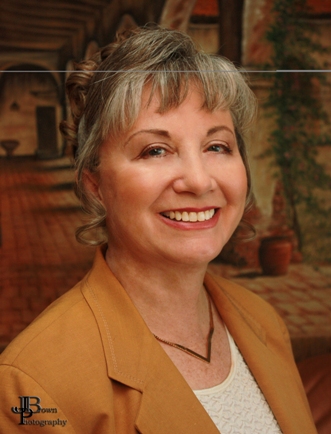 Kathi Macias, popular speaker and prolific author, is an Angel-award winning writer who has published nearly thirty books, including her latest releases, Mothers of the Bible Speak to Mothers of Today (New Hope Publishers) and My Son John (a novel from Sheaf House). Whether keyboarding her latest book, keynoting a conference, or riding on the back of her husband's Harley, Kathi "Easy Writer" Macias is a lady on a mission to communicate God's vision. Her insightful words—filled with passion, humor and soul nourishment—refresh audiences from all walks of life. To learn more about Kathi or to book her for your next event, visit www.KathiMacias.com. Spanish translations by Cynthia Alcantara (cynthia.alcantara1@gmail.com).