"En el amor no hay temor, sino que el perfecto amor echa fuera el temor."
1 San Juan 4:18 RV 9/11—un día notorio que la inmensa mayoría de nosotros nunca olvidará. Muy similar a los que estuvieron vivos el domingo, 7 de diciembre de 1941, cuándo Puerto Harbor fue bombardeado, nosotros recordamos a donde estábamos esa mañana en septiembre cuando oímos las noticias que nuestro amado país estaba bajo un ataque. Cuando las horas pasaron, nos dimos cuenta de la extensión de pérdida humana, y sentimos un gran sufrimiento, como todavía lo hacemos en la memoria de esa horrible experiencia.
Ocho años después, nosotros todavía sentimos ese gran dolor, aunque el dolor ha disminuido con el tiempo, como sucede después de la mayoría de las tragedias. Pero las lecciones de ese día se quedan. Aunque Dios ha prometido mantenernos en "perfecta paz" si enfocamos nuestros corazones y nuestras mentes en Él y en Su fidelidad, Él no ha prometido que nosotros no pasemos por tiempos difíciles. Vivimos en un mundo roto, lleno de promesas rotas y corazones rotos. Pero también vivimos en un mundo que es, en gran parte, dominado por el temor—ya sea un temor conocido, o desconocido.
A pesar de que hayamos recogido los pedazos de ese acontecimiento y seguimos para adelante con nuestras vidas desde ese horrendo día en septiembre 2001, no podemos negar que nunca más seremos exactamente lo mismo como lo que éramos antes que esos aviones llenos de personas inocentes se estrellaron contra los edificios, trayendo con ellos la muerte y la destrucción a un nivel monumental. Y es así como debe ser. Necesitamos aprender de tales acontecimientos que dividen las líneas de las aguas y nunca regresar a la complacencia que ayudó y permitió que sucedieran en primer lugar. Pero aún cuando tomamos una permanente postura de vigilancia contra futuros ataques, nosotros debemos tomar también una postura de vigilancia contra no permitir el temor de que un futuro ataque nos paralice de andar en la libertad y la alegría que es inherente al caminar con nuestro Salvador Resucitado.
Jesucristo derrotó la muerte. Él no anduvo alrededor de ella ni sobre ella, ni la evitó en ninguna manera. Él la enfrentó directamente—y salió triunfante al otro lado, dejando una tumba vacía como testimonio de Su gran victoria. Ese es el Amor Perfecto, mis queridos amigos—un amor perfecto que vence a la muerte y nos promete que un día nos llevará por esa experiencia inevitable también.
Cuando recordamos con derecho y honramos a los que se murieron en 9/11, mantengamos también nuestros corazones y nuestro enfoque en Él quien es más grande que cualquier tragedia que pueda venir contra nosotros. Porque como lo declara el libro de Romanos 8:31 "Si Dios es por nosotros, ¿Quién contra nosotros?"
¡Que todos nosotros podamos caminar en el gozo y la libertad del Amor Perfecto que arroja todo temor!
***
There is no fear in love; but perfect love casts out fear.
1 John 4:18 We've recently passed 9/11—an infamous day that the vast majority of us will never forget. Much like those who were alive on Sunday, December 7, 1941, when Pearl Harbor was bombed, we remember where we were that morning in September when we heard the news that our beloved country was under attack. As the hours passed, we soon learned the extent of human loss, and we grieved, as we still do at the memory of that horrific occurrence.
Eight years later, we still grieve, though the pain has diminished with time, as it does in the aftermath of most tragedies. But the lessons of that day remain. Though God has promised to keep us in "perfect peace" if we will focus our hearts and minds on Him and His faithfulness, He has not promised that we will not experience difficult times. We live in a broken world, full of broken promises and broken hearts. We also live in a world that is, to a large extent, driven by fear—whether it be fear of the known, or the unknown.
Despite the fact that we have picked up the pieces and moved on with our lives since that horrifying day in September 2001, we cannot deny that we will never be quite the same as we were before those planes full of innocent people were flown into buildings, bringing death and destruction on a monumental level. And that's as it should be. We need to learn from such watershed events and never return to the complacency that helped allow them to happen in the first place. But even as we take a permanent stance of vigilance against future attacks, we must take a stance of vigilance against allowing fear of the future to paralyze us from walking in the freedom and joy that is inherent in walking with our Resurrected Savior.
Jesus Christ defeated death. He didn't go around it or over it, or avoid it in any way. He met it head-on—and came through triumphant on the other side, leaving an empty tomb as testimony of His great victory. That is Perfect Love, folks—a perfect love that overcomes death and promises to one day carry us through that inevitable experience as well.
As we rightfully remember and honor those who died on 9/11, may we also keep our hearts and minds focused on the One who is greater than any tragedy that comes our way. For as Romans 8:31 declares, "If God is for us, who can be against us?"
May you all walk in the joy and freedom of the Perfect Love that casts out all fear!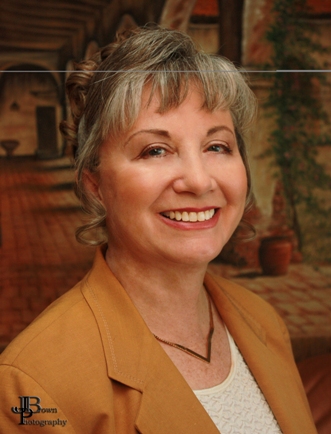 Kathi Macias, popular speaker and prolific author, is an Angel-award winning writer who has published nearly thirty books, including her latest releases, Mothers of the Bible Speak to Mothers of Today (New Hope Publishers) and My Son John (a novel from Sheaf House). Whether keyboarding her latest book, keynoting a conference, or riding on the back of her husband's Harley, Kathi "Easy Writer" Macias is a lady on a mission to communicate God's vision. Her insightful words—filled with passion, humor and soul nourishment—refresh audiences from all walks of life. Join Kathi as she hosts "Write the Vision" every Thursday from 6—7 p.m. (Pacific Time) via THE International Christian Network (www.theicn.com). To learn more about Kathi or to book her for your next event, visit www.KathiMacias.com. Spanish translations by Cynthia Alcantara (cynthia.alcantara1@gmail.com).