Mirad, pues, con diligencia como andéis, no como necios sino como sabios, aprovechando bien el tiempo, porque los dias son malos. Por tanto, no seáis insensatos, sino entendidos de cuál sea la voluntad del Señor.
Efesios 5:15-17 RV Hace años, cuando serví como parte del personal en una iglesia grande, uno de mis deberes era supervisar el ministerio de grupos pequeños. Además de la formación de los líderes de aquellos grupos, a menudo tenia que substituir a algun líder en uno de los grupos cuando él o ella no podian asistir a la reunión. Una tarde, cuando substituí a un líder de grupo que estaba enfermo, pedí peticiones de oración de aquellos que habian asistido.
Una mujer, que era famosa por llegar siempre tarde y ofrecer excusas de pasar "demasiado ocupada" para completar la lectura adjudicada de la semana, pidió oración para una persona celebre que era procesada por una ofensa seria. El proceso estaba siendo llevado diariamente por la TV, y esta señora nunca perdió un minuto de ello. Aunque ella tuviera que trabajar durante el día, grababa los procedimientos y entonces podía mirarlos tan pronto llegaba a casa.
¡Bingo! Cuando la escuché, realicé por qué ella llegaba siempre tarde al grupo y nunca pareció encontrar el tiempo necesario para prepar y leer o memorizar los versos de escritura adjudicados. Esto también ayudó a explicar por qué ella parecia tener tantos problemas en otras áreas de su vida.
Tristemente, aunque el caso de esta mujer pueda ser extremo, no creo que ella está sola y sin compañía en su opción pobre las prioridades. Tenemos la misma cantidad de días en una semana y horas en un día, y tenemos que elegir que hacer con el tiempo asignado a nosotros. Sí, tenemos empleos y otras responsabilidades que, en su mayor parte, no son siempre negociables o hasta flexibles. Pero también tenemos al menos unas horas cada semana que si lo son. Asi es que ¿qué hacemos con ellos? ¿Redimimos sabiamente el tiempo, o lo gastamos en búsquedas personales y actividades que no tienen ningún valor eterno?
Como alguien quién pasa la mayor parte de mi tiempo en mi computadora, escribiendo y corrigiendo y disponiéndose a hablar y dar clases en varias funciones, sería fácil justificar la utilización del poco tiempo libre que tengo para complacer mis caprichos personales (ninguno que, a propósito, sería considerado "malo" o "pecador"). Y aún, porque soy conocida como alguien que escribe, habla, y sirve a aquel Nombre sobre todos los nombres, nuestro Señor y Salvador, Jesúscristo — el mismo Hijo del Dios vivo — es hasta más importante para mí que sabiamente redima el tiempo por una conversación diaria con Él a quien proclamo servir. ¿Cómo puedo pretender expresar las palabras del Dios más Alto a otros si no estoy en uan diaria comunión con Él? Si no tengo el tiempo para orar y leer y estudiar y meditar sobre Su Palabra, y si aún me hago pasar como una comunicadora de aquella Palabra y una representante de Cristo, entoces soy la peor clase de hipócrita.
El libro de Efesios 5:15-17 nos dice que para redimir el tiempo que Dios nos ha dado no debemos ser imprudentes, como el tonto que dice en su corazón que no hay ningún Dios. Debemos andar en cambio "circunspectamente", en una manera que conviene a uno quién ha sido comprado por la sangre de Jesús, y dedicar el tiempo al estudio serio de Su Palabra de modo que nosotros podamos entender la voluntad del Señor y el objetivo para nosotros — y luego hacerlo.
***
See then that you walk circumspectly, not as fools but as wise,
redeeming the time, because the days are evil.
Therefore do not be unwise, but understand what the will of the Lord is.
Eph. 5:15-17 Years ago, when I served on staff at a large church, one of my duties was to oversee the ministry of small groups. In addition to training the leaders of those groups, I often had to step in to lead a group when the leader was unable to attend a meeting. One evening, as I filled in for a group leader who was ill, I asked for prayer requests from those in attendance. One woman, who was notorious for showing up late and offering excuses of being "too busy" to complete the week's assigned reading, asked for prayer for a notorious celebrity who was on trial for a serious offense. The trial was being carried daily on TV, and this lady never missed a minute of it. Though she had to work during the day, she taped the proceedings so she could watch them as soon as she got home.
Bingo! As I listened to her, I realized why she was always late to the group and never seemed to find the time to prepare by reading or memorizing the assigned scripture verses. It also helped to explain why she seemed to have so many problems in other areas of her life.
Sadly, though this woman's case may be extreme, I don't believe she is without company in her poor choice of prioritizing. We all have the same amount of days in a week and hours in a day, and we all have to choose what to do with the time allotted to us. Yes, we have jobs and other responsibilities that, for the most part, aren't always negotiable or even flexible. But we also have at least a few hours every week that are. So what do we do with them? Do we wisely redeem the time, or do we waste it on personal pursuits and activities that have no eternal value?
As one who spends much of my time at my computer, writing and editing and preparing to speak and teach at various functions, it would be easy to justify using what little spare time I have to indulge my personal whims (none of which, by the way, would be consider "bad" or "sinful"). And yet, because I am known as one who writes, speaks, and serves that Name above all names, our Lord and Savior, Jesus Christ—the very Son of the living God—it is even more incumbent on me that I wisely redeem that time by daily conversing with the One I claim to serve. How can I purport to express the words of the Most High God to others if I am not in communion with Him? If I don't have time to pray and to read and study and meditate on His Word, and yet I pass myself off as a communicator of that Word and a representative of Christ, I am the worst kind of hypocrite.
Ephesians 5:15-17 tells us that to redeem the time God has given us we must not be unwise, like the fool who says in his heart that there is no God. We must instead walk "circumspectly," in a manner befitting one who has been purchased by the blood of Jesus, and spend time in serious study of His Word so that we may understand the Lord's will and purpose for us—and then do it.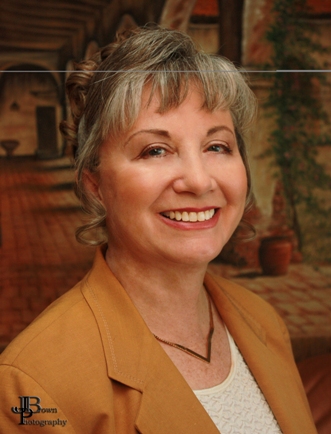 Kathi Macias, popular speaker and prolific author, is an Angel-award winning writer who has published nearly thirty books, including her latest releases, Mothers of the Bible Speak to Mothers of Today (New Hope Publishers) and My Son John (a novel from Sheaf House). Whether keyboarding her latest book, keynoting a conference, or riding on the back of her husband's Harley, Kathi "Easy Writer" Macias is a lady on a mission to communicate God's vision. Her insightful words—filled with passion, humor and soul nourishment—refresh audiences from all walks of life. Join Kathi as she hosts "Write the Vision" every Thursday from 6—7 p.m. (Pacific Time) via THE International Christian Network (www.theicn.com). To learn more about Kathi or to book her for your next event, visit www.KathiMacias.com. Spanish translations by Cynthia Alcantara (cynthia.alcantara1@gmail.com).