…Pero ellos callaron, y no le respondieron palabra; porque el rey asi lo habia mandado, diciend "No le respondais."
Isaías 36:21 RV Una de las cosas más difíciles para mí de hacer es mantener mi boca cerrada (y no me refiero sólo a comer en exceso, aunque también pueda ser verdadero de vez en cuando). Soy una comunicadora, una exhortadora, una persona que anima a los demas y una profesora — y a algunas veces simplemente me gusta oírme hablar.
Este ensimismamiento con la expresión de nuestros propios pensamientos, opiniones, y sentimientos es universal, ya sea que usted sea o no sea un comunicador por don y vocación, yo he pasado bastante tiempo alrededor de la gente para saber que no soy la única quién sufre de la enfermedad del " pie en boca". El Apóstol Pedro era famoso por ello, y hay otros ejemplos innumerables en las Escrituras que muestran como la gente consiguió meterse en el problema hablando primero, pensando más tarde. Mario Murillo describe a la gente así como aquellos que "hacen gárguras con la pólvora de una arma y luego andan, disparando de sus bocas."
La Biblia está llena de advertencias para ser de todos modos, ser tranquila, escuchar, oír, ¡cállate la boca!, y controla tu discurso. ¿Hay algo más difícil? El Libro de Santiago está repleto con la enseñanza en este mismo tema, que es por lo qué me encuentro en la necesidad de leerlo y releerlo tan a menudo.
Hacen algunos años serví como parte del personal de una iglesia, y uno de mis deberes primarios era el de la orientación bíblica. ¡Cómo de novata era yo era cuando al principio comencé a servir en aquella posición! Por suerte al menos tenía el entendimiento y la humildad de buscar a Dios antes de que yo comenzara, pero cuando oraba para que Dios me mostrara que decirle a la gente que vinía a pedirme ayuda, me sentía atontada hasta que una vez descubrí lo que el Señor me dijo mas bien, "Aprende a escuchar."
El escuchar es un arte, y esto lleva tiempo y práctica para aprenderlo. Vivimos en un mundo de ruido un poco impuesto a nosotros por otros, pero mucho autoinfligido. No es suficiente que tenemos radios y televisiones y los tocadores de CD que escandalizan la casa; pero llevamos esos mismos aparatos ruidosos con nosotros en nuestros coches, a la playa, al parque,y hasta a las montañas.
Es como si tenemos miedo "de quedarnos quietos y saber que [Dios] es Dios" (Salmo 46:10). Somos una gente que reclama para querer la paz y la sabiduría, y aún rechazamos hacer lo que es necesario para obtenerlos: estar tranquilos, quedarnos callados y escuchar.
Dios tuvo que enseñarme a escuchar — no sólo a aquellos que vinieron a mi para como consejera (lo que ellos decían, así como lo que ellos NO decían), sino también al Espíritu Santo, cuando Él susurró palabras de sabiduría a mi corazón. Sin primero escuchar la sabiduría de Dios y Su dirección, yo no tenía nada que ofrecerle a alguien excepto mis opiniones y pensamientos, sabiduría mundana que no saca ganancia para nada.
Y luego hay tiempos que queremos defendernos, argumentar nuestra posición y demostrar que estamos en lo correcto. Incluso cuando alguien se expresa a nosotros, formamos nuestras respuestas en nuestra mente, lista a encender atrás de una respuesta en el momento que la otra persona respira. El problema con esto es que mientras formulamos nuestra reaparición brillante, no podemos oír lo que Dios nos dice, y terminamos por preguntarnos por qué nuestras palabras sólo complican el problema, más bien que clarificar y resolver la situación.
A veces Dios nos habla en voz alta y vigorosamente para proclamar Su Palabra; como escritores y comunicadores, y como creyentes y seguidores de Cristo, debemos hacerlo así. Otras veces Él nos dice que nos quedemos callados y escuchemos. Personalmente encuentro esos tiempos de escuchar ser mucho más desafiantes y difíciles de obedecer. Pero obedezcer debemos. Cuando el Rey manda, "no le conteste," es entonces cuando podemos nosotros poner nuestras manos sobre nuestras bocas, abrir nuestros oídos y nuestro corazon… y escuchar a Aquel quién colgó el Universo por Su Palabra. Sólo entonces vamos nosotros a tener algo de valor que dicirles a los demas.
***
…they held their peace and answered him not a word; for the king's commandment was, "Do not answer him."
Is. 36:21 One of the most difficult things for me to do is to keep my mouth shut (and I'm not just referring to overeating, though that may also be true on occasion). I'm a communicator, an exhorter, an encourager and a teacher—and sometimes I just like to hear myself talk.
This self-absorption with expressing our own thoughts, opinions, and feelings is universal, whether or not you're a communicator by gifting and calling, and I've spent enough time around people to know that I'm not the only one who suffers from "foot-in-mouth" disease. The Apostle Peter was famous for it, and there are countless other examples in the Scriptures that show how people got themselves into trouble by speaking first, thinking later. Mario Murillo describes people like that as those who "gargle with gun powder and then go around, shooting off their mouths."
The Bible is full of admonitions to be still, be quiet, listen, hear, hold your tongue, and control your speech. Is there anything more difficult? The Book of James is replete with teaching on this very topic, which is why I find myself having to read and reread it so often.
Years ago I served on a church staff, and one of my primary duties was that of biblical counseling. How naïve I was when I first began to serve in that position! Thankfully I at least had the understanding and humility to seek God before I started, but as I prayed for God to show me what to say to these people who came to me for help, I was stunned to discover that instead of telling me what to say, the Lord told me instead, "Learn to listen."
Listening is an art, and it takes time and practice to learn it. We live in a world of noise—some imposed on us by others, but much self-inflicted. It isn't enough that we have radios and televisions and CD players blasting us at home; we take those same noisemakers with us in our cars, to the beach, to the park, to the mountains. It's as if we're afraid to "Be still and know that [God] is God" (Ps. 46:10). We are a people who claim to want peace and wisdom, and yet we refuse to do what is necessary to obtain them: to be still, to be quiet, and to listen.
God had to teach me to listen—not just to those who came to me for counsel (what they were saying, as well as what they were NOT saying), but also to the Holy Spirit, as He whispered words of wisdom to my heart. Without first listening for God's wisdom and direction, I would have nothing to offer anyone except my opinions and thoughts, worldly wisdom that profits nothing.
And then there are the times we want to defend ourselves, to argue our position and prove ourselves right. Even as someone is expressing himself to us, we are forming our answers in our mind, ready to fire back a response the moment the other person takes a breath. The problem with that is that while we're formulating our brilliant comeback, we can't hear what God is speaking to us, and we end up wondering why our words only complicated the problem, rather than clarifying and resolving the situation.
Sometimes God tells us to loudly and boldly proclaim His Word; as writers and communicators, and as believers and followers of Christ, we must do so. At other times He tells us to be still and listen. I personally find those listening times to be much more challenging and difficult to obey. But obey we must. When the King commands, "Do not answer him," then may we put our hands over our mouths, open our ears and heart…and listen to the One who hung the Universe by His Word. Only then will we have anything worth saying to others.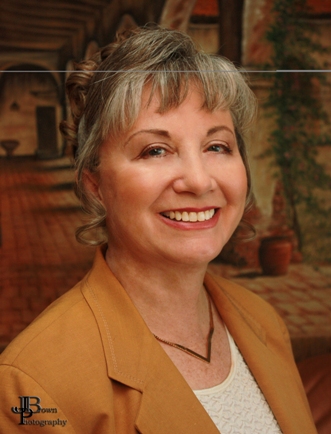 Kathi Macias, popular speaker and prolific author, is an Angel-award winning writer who has published nearly thirty books, including her latest releases, Mothers of the Bible Speak to Mothers of Today (New Hope Publishers) and My Son John (a novel from Sheaf House). Whether keyboarding her latest book, keynoting a conference, or riding on the back of her husband's Harley, Kathi "Easy Writer" Macias is a lady on a mission to communicate God's vision. Her insightful words—filled with passion, humor and soul nourishment—refresh audiences from all walks of life. Join Kathi as she hosts "Write the Vision" every Thursday from 6—7 p.m. (Pacific Time) via THE International Christian Network (www.theicn.com). To learn more about Kathi or to book her for your next event, visit www.KathiMacias.com. Spanish translations by Cynthia Alcantara (cynthia.alcantara1@gmail.com).