Respondiendo, Jesús les dij Mirad que nadie os engañe.
Porque vendrán muchos en mi nombre, diciend
Yo soy el Cristo; y a muchos engañarán.
San Mateo 24:4-5 RV
Parece ser que últimamente me encuentro con personas de varias religiones y fe, quienes dicen creer en Jesús. Sin embargo, después de algunos momentos de hablar con ellos, es obvio que ellos no están hablando del mismo Jesús que yo conozco, amo, y a quien sirvo.
Aunque Jesús en el libro de San Mateo 24 estaba específicamente hablándole al pueblo Judío, su aviso que "tengamos cuidado" para que no nos engañemos por imitadores de Cristo pasa a otras culturas y eras, particularmente hoy cuando la "tolerancia" de casi todo y todos se ha vuelto una virtud muy estimada, y la verdad absoluta es descartada y es un concepto rechazado.
Ya sea un escritor u orador, un pastor o maestro de la escuela dominical, un chofer de camiones o un contador público, si hemos vuelto a renacer y conocemos a Jesús verdaderamente por medio de una relación con el Espíritu Santo que vive en nosotros, hemos sido llamados al ministerio de la reconciliación – dedicando nuestras vidas a proclamar el Evangelio y guiar a la gente a que regresen a una relación con Dios, y a restaurar relaciones con otras personas. Pero debemos de tener cuidado de no buscar unidad con relaciones terrenales a cualquier costo. El esfuerzo humano y un Jesús falso nunca podrán lograr una unidad duradera y verdadera. En el nombre de la tolerancia somos llamados a aceptar y aún celebrar estilos de vida, creencias, y religiones falsas que las Escrituras condenan. Muchos de los que promueven éstos pensamientos peligrosos también dicen creer en Jesús. Pero a ¿cuál Jesús se refieren ellos? ¿Creen ellos que Él es el único Hijo de Dios, el único camino al Padre, el que murió en la cruz por todos los pecados de ellos? ¿O creen ellos que Él era solamente un buen hombre o profeta o talvez hasta un ángel? Ésta es una prueba crucial, porque al creer en el Jesús equivocado disminuye la obra que Él hizo en la cruz – y pone la responsabilidad en nosotros para que de alguna forma logremos la salvación.
Mientras nos acercamos más al ministerio de reconciliación, al que todos los creyentes han sido llamados, tengamos mucho cuidado al ofrecer amor incondicional a un mundo que está perdido y muriendo, y no retratemos a Jesús por alguien menos de quien es Él – verdaderamente Dios y verdaderamente Hombre, quien vino a la tierra a morir por nuestros pecados – todos ellos – una vez y para siempre.
En todo lo que hacemos y decimos hoy en día, proclamemos esa gran verdad con valentía y amor. Porque en lo que se trata de esa verdad – como últimamente siempre se hace – no puede haber ningún compromiso, ni aún por la unidad o la tolerancia.
***
And Jesus answered and said to them:
"Take heed that no one deceives you. For many will come in My name,
saying, 'I am the Christ,' and will deceive many (Matt. 24:4-5).
It seems that lately I've been running into people of various faiths and religions who claim they believe in Jesus. After a few moments of talking with them, however, it's obvious that they aren't talking about the same Jesus I know and love and serve.
Though Jesus in Matthew 24 was speaking specifically to the Jewish people, His warning to "take heed" that we not be deceived by Christ impersonators carries over to all cultures and eras, particularly today when "tolerance" of nearly anything and everything has become the most esteemed virtue, and absolute truth a disdained and rejected concept.
Whether a writer or speaker, a pastor or Sunday school teacher, a truck driver or bookkeeper, if we have been born again and know the true Jesus through relationship with His Holy Spirit who lives within us, we are called to the ministry of reconciliation—devoting our lives to proclaiming the Gospel and leading people back into relationship with God, as well as restored relationships with others. But we must beware of seeking unity of earthly relationships at any cost. Human effort and a false Jesus can never accomplish true or lasting unity. In the name of tolerance we are asked to accept and even celebrate lifestyles, beliefs, and false religions that the Scriptures condemn. Many who promote this dangerous thinking also claim to believe in Jesus. But to what Jesus are they referring? Do they believe He is the one and only Son of God, the one and only way to the Father, the One who died on the cross for all their sins? Or do they believe He was simply a good man or a prophet or maybe even an angel? This is a crucial test, for belief in the wrong Jesus diminishes the work He did on the cross—and puts the onus back on us to somehow earn our own salvation.
As we go about the ministry of reconciliation to which all believers have been called, let's be careful that even as we offer unconditional love to a lost and dying world, we don't portray a Jesus who is anything less than who He is—truly God and truly Man, come to earth to die for our sins—all of them—once and for all.
In all that we do or say this day, may we proclaim that great truth with boldness and love. For when it comes to that truth—as ultimately it always does—there can be no compromise, not even for the sake of unity or tolerance.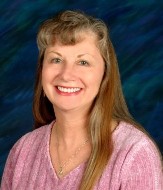 Kathi Macias, popular speaker and prolific author, is an Angel-award winning writer who has published twenty-one books and hundreds of articles. Whether keyboarding her latest book, keynoting a conference, or riding on the back of her husband's Harley, Kathi "Easy Writer" Macias is a lady on a mission to communicate God's vision. Her insightful words—filled with passion, humor and soul nourishment—refresh audiences from all walks of life. To book Kathi for your next event, email kenbarry@thebarryagency.com. For more information, visit www.KathiMacias.com. Spanish translations by Cynthia Alcantara (cynthia.alcantara1@gmail.com).