"Ciertamente, apenas morirá alguno por un justo;
Con todo, pudiera ser que alguno osara morir por el bueno.
Más Dios muestra Su gran amor para con nosotros, en que siendo aún pecadores,
Cristo murió por nosotros."
Romanos 5: 7-8 RV Hace varios años me encontré en medio de una situación que requirió mi cariño hacia alguien que, en su mayor parte, no era exactamente encantador o adorable. A pesar de que esta persona era un miembro de mi familia y yo tenía aquella unión natural y afecto hacia él, se me hacía muy difícil no correr en dirección contraria cada vez que lo veía venir. Pero como Cristiana, sabía que tenía la obligación de amar hasta a mis enemigos, y entonces hice un esfuerzo consciente para comportarme con cariño hacia esta persona, que por supuesto no era mi enemigo, pero a veces parecía serlo. Creyendo que yo actuaba en una manera piadosa, llegue hasta el extremo de "visualizar" a esta persona salvada y redimida, con un nuevo comportamiento y temperamento después de recibir a Cristo como su Salvador. Y, por supuesto, oré diariamente para éste fin.
Pero un día, cuando oré por éste quién a veces pareció probarme y provocarme más allá de la resistencia, sentí a Dios corrigiendo mi actitud. ¡Yo trataba de amar a esta persona "a pesar de cómo era él," cuándo en realidad Dios quería que yo lo amara exactamente tal como era él!
¿Cómo es posible que yo haga esto? Oré. ¿Una cosa es tratar de pasar por alto aquellos rasgos irritantes y moverse más allá de aquellos defectos frustrantes, pero amarlo DEBIDO a ellos? ¡Imposible, Señor!
Y luego Dios me recordó que era exactamente como Él siempre me amaba — mostrando ("o manifestando") Su amor por mí enviando a Su Hijo a la tierra para morir una muerte insoportable DEBIDO a aquellos mismos rasgos y defectos (léase: ¡PECADOS!) que fueron tan profundamente inculcados en mi ser. ¡El impacto de aquella declaración casi me meció en mis pies! Dios no me amó solamente debido a lo que yo haría algún día cuando Él completara Su buena obra en mí; Él me amó "tal como soy," defectos, debilidades, pecados, defectos, rasgos de personalidad irritantes — todo. ¿Y, mis queridos amigos, esto es una cosa muy buena, verdad? Porque si Él no me amara de esa forma, nunca hubiéramos tenido un Viernes Santo de sacrificio o un Domingo de Resurrección victorioso, y usted y yo todavía estaríamos perdidos — sin la esperanza de ser encontrados alguna vez.
¿Quiere usted comprender cuánto Dios le ama? Durante el resto de esta semana de Pasión, reflexione y medite sobre el gran hecho que "mientras éramos todavía pecadores, Cristo murió por nosotros." Él no esperó hasta que recobráramos nuestro juicio o limpiáramos nuestro acto o nos levantáramos nuevamente antes de darnos Su amor. Él se humilló y vino como un Criado para rescatarnos de nosotros — mientras éramos todavía desagradables y groseros y egoístas y desesperados. Es así como Él nos ama — y es así como Él quiere que nosotros amemos a los demás.
¡¡Permita que esa gran verdad haga una obra de gracia y piedad en sus corazones durante esta temporada de Pascua, mis queridos amigos — y alégrense, ya que la piedra ha sido echada a rodar lejos y Él ha resucitado!!!
***
For scarcely for a righteous man will one die;
yet perhaps for a good man someone would even dare to die.
But God demonstrates His own love toward us, in that while we were still sinners,
Christ died for us.
Romans 5:7-8
Several years ago I found myself in the midst of a situation that required loving someone who, for the most part, wasn't exactly lovely or lovable. Despite the fact that this person was a family member and I had that natural connection and affection toward him, I was having a difficult time not wanting to run in the opposite direction each time I saw him coming. But as a Christian, I knew I was commanded to love even my enemies, and so I made a conscious effort to behave in a loving way toward this person, who of course wasn't my enemy but at times certainly seemed so. Believing I was acting in a godly manner, I even went so far as to "visualize" this person saved and redeemed, with an entirely new demeanor and temperament after receiving Christ as Savior. And, of course, I prayed daily toward that end.
But one day, as I prayed for this one who at times seemed to test and try me beyond endurance, I sensed God correcting me in my attitude. I was trying to love this unlovely person "in spite of himself," when in reality God wanted me to love him exactly as he was!
How can I possibly do that? I prayed. It's one thing to try to overlook those irritating traits and to move beyond those frustrating shortcomings, but to love him BECAUSE of them? Impossible, Lord!
And then God reminded me that was exactly how He had always loved me—by showing (or "demonstrating") His love for me by sending His Son to earth to die an excruciating death BECAUSE of those very traits and shortcomings (read: SINS!) that were so deeply ingrained in my being. The impact of that statement nearly rocked me off my feet! God didn't just love me because of who I would one day become as He completes His good work in me; He loved me "just as I am," failings, foibles, sins, shortcomings, irritating personality traits—all of it. And that, my friends, is a very good thing, isn't it? Because if He didn't love me just that way, there would never have been a sacrificial Good Friday or a victorious Easter Sunday, and you and I would still be lost—with no hope of ever being found.
Do you want to grasp just how much God loves you? During the remainder of this Passion week, reflect and meditate on the great fact that "while we were still sinners, Christ died for us." He didn't wait until we came to our senses or cleaned up our act or pulled ourselves up by the bootstraps before He extended His love to us. He humbled Himself and came as a Servant to rescue us from ourselves—while we were still obnoxious and rude and self-serving and hopeless. That's how much He loves us—and that's how much He wants us to love others.
Let that great truth do a work of grace and mercy in your hearts during this Easter/Passover season, dear ones—and rejoice, for the stone has been rolled away and He is risen indeed!!!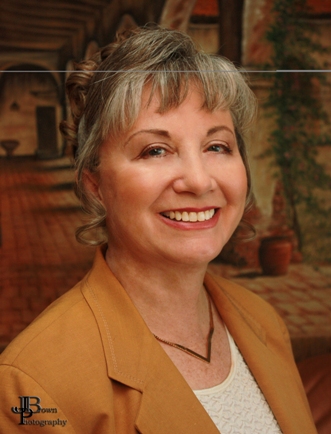 Kathi Macias, popular speaker and prolific author, is an Angel-award winning writer who has published nearly thirty books, including her latest releases, Mothers of the Bible Speak to Mothers of Today (New Hope Publishers) and My Son John (a novel from Sheaf House). Whether keyboarding her latest book, keynoting a conference, or riding on the back of her husband's Harley, Kathi "Easy Writer" Macias is a lady on a mission to communicate God's vision. Her insightful words—filled with passion, humor and soul nourishment—refresh audiences from all walks of life. To learn more about Kathi or to book her for your next event, visit www.KathiMacias.com. Spanish translations by Cynthia Alcantara (cynthia.alcantara1@gmail.com).