"Y yo pondré redención entre mi pueblo y el tuyo."(Éxodo 8:23 RV). Un día yo hablaba con un amiga, cuya opinión yo respeto, cuando ella dijo algo que me afectó enormemente. Ella dijo, en referencia a la plétora tanto de libros Cristianos como de libros seculares en el mercado de hoy, "Pero usted hace una diferencia."
Me quedé atontada, aunque yo no estoy segura por qué. ¿No es hacer la diferencia (para mejor, por supuesto) uno de los motivos primarios por lo cual hacemos las cosas que hacemos? Como Cristianos, yo esperaría eso. Me gustaría pensar que no nos hemos desviados con la necesidad de ganarnos la vida (aunque yo seguramente admita la necesidad de hacerlo así) a la exclusión de realizar el ministerio al cual Dios nos ha llamado.
Y aún, si nuestro ministerio particular implica escribir o hablar o dar clases, o algo más completamente, no llevaremos a cabo nada de cualquier valor a menos que entendamos que hay sólo un modo que podemos hacer una diferencia verdadera y durable, y eso es que debemos recordar que "Cristo está en nosotros" esa es nuestra ÚNICA esperanza de la gloria. Cuando Dios dijo justo antes de la liberacion de los Israelitas de Egipto, "haré una diferencia entre Mi pueblo y el tuyo."
Todos los seres humanos que han vivido alguna vez nacieron con el sello del Creador sobre ellos. Pero sólo aquellos que han nacido otra vez y han recibido a Jesús como el Salvador y tienen a Dios que vive dentro de ellos. Y, mis amigos, esa es la diferencia. El Espíritu de Dios dentro de nosotros es la ÚNICA cosa que nos separa del perdido, la ÚNICA cosa que nos asegura entrada en el cielo cuando morimos, la ÚNICA cosa que permite a Dios considerarnos con el favor, la ÚNICA cosa que nos impide experimentar la ira muy merecida de Su justicia cuando morimos.
Según mi amiga, mi vida hace una diferencia. Estoy agradecida por esto — y me siento humillada para recordar que eso no es debido a cualquier gran cosa que he hecho. Es porque el mismo Hijo de Dios fue a la Cruz para sufrir y morir en mi lugar, recibir el juicio para el pecado que merecí, y Su Espíritu ahora vive dentro de mí, haciendo la ÚNICA diferencia entre mí y lo que el mundo consideraría la peor pecadora que alguna vez vivió.
Podemos nosotros guardar esto en la conmemoración este día y siempre, cuando procuramos proclamar el precioso mensaje del evangelio que nos ha sido confiado. ¡Gracias, Dios, por hacer la diferencia!
***
"I will make a difference between My people and your people" (Ex. 8:23). A couple of days ago I was talking with a friend, whose opinion I respect, when she said something that impacted me to the point that I haven't been able to stop thinking about it. She said, in reference to the plethora of both Christian and secular books on the market today, "But you're making a difference."
I was stunned, though I'm not sure why. Isn't making a difference (for the better, of course) one of the primary reasons we do the things we do? As Christians, I would hope so. I would like to think that we haven't become sidetracked with the necessity of making a living (though I certainly admit the need to do so) to the exclusion of fulfilling the ministry to which God has called us.
And yet, whether our particular ministry involves writing or speaking or teaching, or something else entirely, we will accomplish nothing of any value unless we understand there is only one way we can make a real and lasting difference, and that is to remember that "Christ in us" is our ONLY hope of glory. As God said just before leading the Israelites out of Egypt, "I will make a difference between My people and your people."
All human beings who have ever lived were born with the stamp of the Creator upon them. But only those who have been born again and received Jesus as Savior have God living within them. And that, my friends, is the difference. God's Spirit within us is the ONLY thing separating us from the lost, the ONLY thing that assures us entrance into heaven when we die, the ONLY thing that enables God to look on us with favor, the ONLY thing that keeps us from experiencing the much-deserved wrath of His judgment when we die.
According to my friend, my life is making a difference. I'm grateful for that—and I'm humbled to be reminded that it's not because of any great thing I have done. It is because the very Son of God went to the Cross to suffer and die in my place, to receive the judgment for sin that I deserved, and His Spirit now lives within me, making the ONLY difference between me and what the world would consider the worst sinner who ever lived.
May we keep that in remembrance this day and always, as we seek to proclaim the precious gospel message that has been entrusted to us. Thank You, God, for making the difference!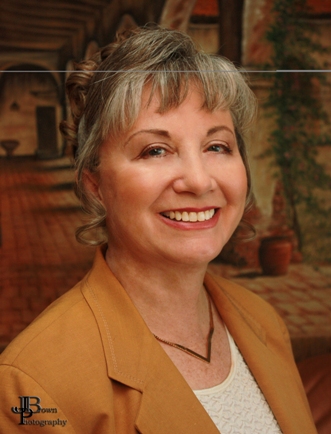 Kathi Macias, popular speaker and prolific author, is an Angel-award winning writer who has published nearly thirty books, including her latest releases, Mothers of the Bible Speak to Mothers of Today (New Hope Publishers) and My Son John (a novel from Sheaf House). Whether keyboarding her latest book, keynoting a conference, or riding on the back of her husband's Harley, Kathi "Easy Writer" Macias is a lady on a mission to communicate God's vision. Her insightful words—filled with passion, humor and soul nourishment—refresh audiences from all walks of life. Join Kathi as she hosts "Write the Vision" every Thursday from 6—7 p.m. (Pacific Time) via THE International Christian Network (www.theicn.com). To learn more about Kathi or to book her for your next event, visit www.KathiMacias.com. Spanish translations by Cynthia Alcantara (cynthia.alcantara1@gmail.com).