Él cuenta el número de las estrellas;
A todas ellas las llama por sus nombres.
Salmo 147:4 RV Como todos los niños, yo solía sentirme maravillada por las estrellas. Durante las noches calientes de verano cuando a veces conseguíamos quedarnos fuera para jugar después del anochecer, yo alzaba la vista hacia el cielo y decidía contar las luces brillantes y gloriosas. Por supuesto, me paraba en algún lugar entre uno y varios millones, y me sentía desmayar por el esplendor de todo eso.
Y es así como debe de ser. Aunque es hasta tonto tratar de contar las estrellas, no me tomó mucho tiempo para llegar a realizar que yo había tomado una tarea que era imposible de hacer. En algún punto la mente infantil se da por vencida y deja de contar y sólo disfruta de la majestad de la creación de Dios. Por otra parte, cuando nos ponemos más viejos a menudo perdemos aquella maravilla infantil y comenzamos a imaginar que nosotros podemos descubrir de alguna manera como identificar todas esas estrellas por nuestros propios esfuerzos.
¿Puede ser la vanidad más egoísta que esto? El ejemplo perfecto es un antiguo vecino nuestro, un ateo autoproclamado en sus ochenta años que se jactó con nosotros sobre un regalo que él había recibido de su hijo ya adult un certificado que declara que una estrella particular en el enorme universo había sido nombrada por él, por lo tanto concediéndole un lugar en la eternidad.
¿Seriamente? ¿Realmente cree alguien que ellos pueden renombrar una estrella que ha sido nombrada ya por Dios? Aunque el estudio científico del universo sea una búsqueda digna, las Escrituras nos dicen que no sólo Dios ha contado todas las estrellas — una hazaña imposible para cualquiera de nosotros — pero Él también las ha nombrado. ¡Seguramente esto es la altura de arrogancia para intentar anular lo que Dios ha llevado a cabo en Su omnisciencia y omnipotencia! Cuanto más sabio es dejar el contar y nombrar de las estrellas a Aquel quién las creó y en cambio se alegra en el conocimiento que Dios también ha contado cada pelo en nuestra cabeza y conoce a cada uno de nosotros por nuestro nombre. Su cuidado para nosotros es personal, y Su amor interminable e incondicional.
Es un hecho — no el nombramiento humano y la reclamación de una estrella — lo que nos da ese lugar seguro en la eternidad. Ese lugar está a Sus pies, alrededor del trono, elogiando y adorando al Creador y Nombrador de las estrellas.
Es bastante para hacerlo a usted cantar de alegría, ¿verdad?
***
He counts the stars and calls them all by name.
Psalm 147:4 Like all children, I used to be in awe of the stars. On warm summer nights when we sometimes got to stay outside to play after dark, I would look up into the sky and decide to count the glorious, sparkling lights. Of course, I'd stop somewhere between one and a gazillion, dizzied by the splendor of it all.
And that's as it should be. Though foolish to even try to count those stars, it didn't take long to realize I had tackled an impossible task. At some point the childlike mind gives up counting and just enjoys the majesty of God's creation. On the other hand, as we grow older we often lose that childlike wonder and begin to imagine that we can somehow discover and identify all those stars by our own efforts.
Does vanity get any more self-serving than that? The perfect example is a former neighbor of ours, a self-proclaimed atheist in his eighties who boasted to us about a gift he had received from his grown son: a certificate stating that a particular star in the vast universe had been named after him, therefore granting him a place in eternity.
Seriously? Does anyone really believe they can rename a star that has already been named by God? Though scientific study of the universe is a worthy pursuit, the Scriptures tell us that not only has God counted all the stars—an impossible feat for any of us—but He has also named them. Surely it is the height of arrogance to attempt to override what God has accomplished in His omniscience and omnipotence! How much wiser to leave the counting and naming of stars to the One who created them and instead rejoice in the knowledge that God has also counted each hair on our head and knows each of us by name. His care for us is personal, and His love unending and unconditional.
It is that fact—not the human naming and claiming of a star—that gives us that assured place in eternity. That place is at His feet, around the throne, praising and worshipping the Creator and Namer of the stars.
It's enough to make you sing for joy, isn't it?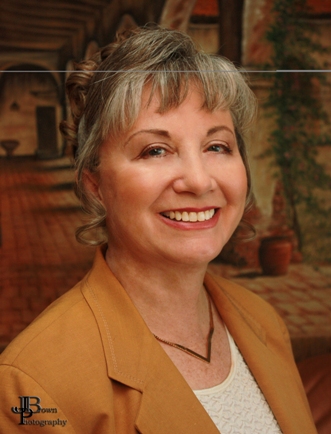 Kathi Macias, popular speaker and prolific author, is an Angel-award winning writer who has published nearly thirty books, including her latest releases, Mothers of the Bible Speak to Mothers of Today (New Hope Publishers) and My Son John (a novel from Sheaf House). Whether keyboarding her latest book, keynoting a conference, or riding on the back of her husband's Harley, Kathi "Easy Writer" Macias is a lady on a mission to communicate God's vision. Her insightful words—filled with passion, humor and soul nourishment—refresh audiences from all walks of life. Join Kathi as she hosts "Write the Vision" every Thursday from 6—7 p.m. (Pacific Time) via THE International Christian Network (www.theicn.com). To learn more about Kathi or to book her for your next event, visit www.KathiMacias.com. Spanish translations by Cynthia Alcantara (cynthia.alcantara1@gmail.com).