[Daniel] se arrollidaba tres veces al día,
y oraba y daba gracias delante de Dios,
como lo solía hacer antes.
Daniel 6:10
Todos los libros que he publicado últimamente tienen que ver con la gente que paga un gran precio por su fe. La mayor parte de la reacción de muchos lectores es que las historias no solo los inspiran sino que también hacen que ellos examinen su propia fe y se preguntan si ellos también se mantendrían fieles bajo tanta presión. Esta es una pregunta que vale la pena examinar.
Como la escritora de esas historias, puedo decirles que yo también me he hecho esa pregunta y he cuestionado mi caminar con Dios muchas veces en el proceso de la creación y al completar esas novelas. ¿Qué haría yo en circunstancias similares? Por supuesto yo tendría que depender completamente de la fuerza de Dios y no de la mía propia, pero ¿sabría yo como hacer eso? La respuesta viene no tanto a lo que hacemos cuando ya estamos en esas situaciones, pero mejor dicho lo que hacemos antes de que terminemos en ese lugar.
El ejemplo de Daniel es el perfecto. Cuando él oyó el decreto que alguien que adorara a cualquier Dios o a otra persona que no fuera el Rey Darío sería echado en la guarida de los leones, las Escrituras nos dicen que Daniel inmediatamente "se arrodilló… y oro y dio gracias delante de su Dios." Daniel no vaciló en adorar a Dios, a pesar de la muy verdadera posibilidad de que él sería lanzado a los leones — que, por supuesto, así fue. ¿Cómo es que él era tan firme en su fe que no considerara otras opciones? La respuesta está en la última parte de ese versícul "como lo solía hacer antes." Daniel no esperó hasta que la amenaza llegara a su peldaño para buscar a Dios; él estaba ya en el hábito de hacerlo así. Él con regularidad adoraba a Dios y le presentó sus peticiones, y no tenía ninguna intención de cambiar aquella costumbre debido a las circunstancias que cambian.
Vivimos en un tiempo cuando nuestras propias circunstancias también están cambiando y pueden muy bien seguir cambiando hasta el punto que también tendremos que tomar una decisión sobre continuar adorando a Dios, sin tener en cuenta las consecuencias. Entonces la única forma de mantenernos fieles es si hemos desarrollado ya el hábito o la costumbre de buscar a Dios con regularidad. Si no lo hemos hecho así, ahora es el tiempo para cultivar esa práctica. Al final de mi vida, quiero ser encontrada como una persona fiel… ¿No lo desea así usted también?
***
[Daniel] knelt down on his knees three times that day,
and prayed and gave thanks before his God,
as was his custom since early days.
Daniel 6:10 My most recent releases all have to do with people who pay a price for their faith. Much of the feedback I get from many readers is that the stories inspire them but also cause them to examine their own faith and question if they too would be as faithful under pressure. It's a question worth examining.
As the writer of those stories, I can tell you I questioned myself and my own walk with God many times in the process of creating and completing those novels. What would I do under similar circumstances? Of course I would have to depend completely on God's strength and not my own, but would I know how to do that? The answer comes not so much in what we do when already in those situations, but rather what we do before we end up there.
Daniel's example is the perfect one. When he heard the decree that anyone who worshiped any god or person other than King Darius would be cast into the lions' den, the Scriptures tell us that Daniel immediately "knelt down on his knees…and prayed and gave thanks before his God." Daniel didn't hesitate to worship God, despite the very real possibility that he would be thrown to the lions—which, of course, he was. How was he so unshakeable in his faith that he didn't even consider other options? The answer is in the last part of that verse: "…as was his custom since early days." Daniel didn't wait until the threat arrived on his doorstep to seek God; he was already in the habit of doing so. He regularly worshiped God and presented his petitions to Him, and he had no intention of changing that custom because of changing circumstances.
We live in a time when our own circumstances are changing and may very well continue to do so to the point that we too will have to make a decision about continuing to worship God, regardless of consequences. The only way we will remain faithful then is if we have already developed the habit or custom of seeking God regularly. If we haven't done so, now is the time to cultivate that practice. At the end of my life, I want to be found faithful…don't you?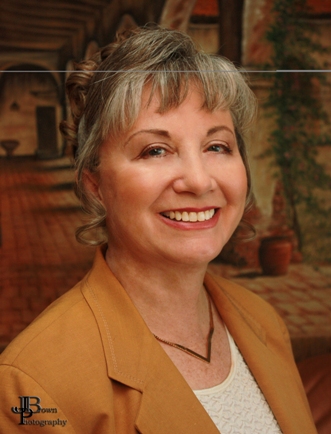 Kathi Macias, popular speaker and prolific author, is an Angel-award winning writer who has published nearly thirty books, including her latest releases, Mothers of the Bible Speak to Mothers of Today (New Hope Publishers) and My Son John (a novel from Sheaf House). Whether keyboarding her latest book, keynoting a conference, or riding on the back of her husband's Harley, Kathi "Easy Writer" Macias is a lady on a mission to communicate God's vision. Her insightful words—filled with passion, humor and soul nourishment—refresh audiences from all walks of life. Join Kathi as she hosts "Write the Vision" every Thursday from 6—7 p.m. (Pacific Time) via THE International Christian Network (www.theicn.com). To learn more about Kathi or to book her for your next event, visit www.KathiMacias.com. Spanish translations by Cynthia Alcantara (cynthia.alcantara1@gmail.com).