"Mas Dios le levantó de los muertos."
Hechos 13:30 Todos sabemos que nada es imposible con Dios, pero ¿lo creemos en realidad? ¿Cuántos de nosotros nos enfrentamos contra situaciones que agobian y nos consternan, mientras nos damos cuenta de cuán impotente somos para vencerlas? ¿Pero nos damos cuenta también que eso es exactamente donde Dios desea que estemos—al final de nosotros mismos y totalmente dependiendo en el Dios del imposible para poder sobrepasar cualquier situación?
El libro de Hechos 13:30 lo resume tan bien: Pero Dios le levantó de los muertos. Después de que Jesús fuera detenido y fue acusado falsamente, fue atormentado y fue torturado, fue clavado a una Cruz donde El quedó colgado entre el cielo y la tierra—por nosotros—y después selló la tumba, DIOS LE LEVANTÓ DE LOS MUERTOS. Piense de ell Nada puede ser más desesperante que ser asesinado y sellado en una tumba. Pero aún así, Dios puede traer la vida desde la muerte.
Al mismo tiempo, es importante recordar que el Padre no libró al Hijo cuando vino a la angustia de la Cruz. Él no se apoderó sobre la situación ni por abajo ni alrededor de ello—Él lo apoyó durante todo el proceso. Y eso es lo que Él ofrece hacer por nosotros. Tan difíciles como nuestras pruebas puedan parecer en cualquier momento, nosotros no tenemos que pasar por ellas a solas. No sólo caminará Él al lado de nosotros si tomamos Su mano extendida, pero El nos cargará si necesario.
Hace recientemente miré una de mis de mis películas predilectas, "El Lugar Escondido," donde recordé esta gran cita: "No hay hoyo que sea tan profundo que el amor de Dios no sea más profundo todavía". Cualquier cosa que usted está enfrentando hoy y sin importar cuan profundo ese hoyo puede parecer, el amor de Dios es más profunda todavía, y no hay nada imposible para Él. Descanse en esa verdad poderosa, amado(a) — y mire a Dios traer vida desde la muerte.
***
"But God raised Him from the dead"
Acts 13:30
We all know that nothing is impossible with God, but do we really believe it? How many of us are up against situations that overwhelm and dismay us, as we realize how impotent we are to overcome them? But do we also realize that's exactly where God wants us to be—at the end of ourselves and totally dependent on the God of the impossible to get us through?
Acts 13:30 sums it up so well: But God raised Him from the dead. After Jesus was arrested and falsely accused, tortured and tormented, nailed to a Cross where He hung between heaven and earth—for us—and then sealed in a tomb, GOD RAISED HIM FROM THE DEAD. Think about it: It doesn't get much more hopeless than being murdered and sealed in a tomb. But even then, God can bring life from death.
At the same time, it's important to remember that the Father didn't spare the Son when it came to the agony of the Cross. He didn't take Him over or under or around it—He took Him through it. And that's what He offers to do for us. As difficult as our trials may seem at the time, we don't have to walk through them alone. Not only will He walk beside us if we take His outstretched hand, but He will carry us if necessary.
I recently re-watched one of my favorite movies, "The Hiding Place," where I was reminded of this great quote: "There is no pit so deep that God's love is not deeper still." Whatever you're facing today and however deep your pit may seem, God's love is deeper still, and there is nothing impossible for Him. Rest in that powerful truth, beloved—and watch Him bring forth life from the dead.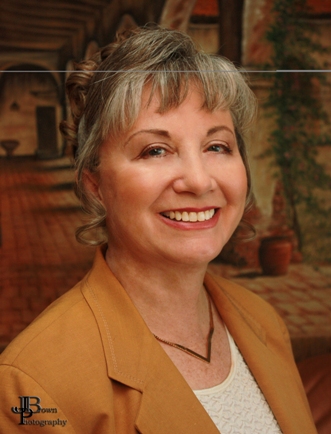 Kathi Macias, popular speaker and prolific author, is an Angel-award winning writer who has published nearly thirty books, including her latest releases, Mothers of the Bible Speak to Mothers of Today (New Hope Publishers) and My Son John (a novel from Sheaf House). Whether keyboarding her latest book, keynoting a conference, or riding on the back of her husband's Harley, Kathi "Easy Writer" Macias is a lady on a mission to communicate God's vision. Her insightful words—filled with passion, humor and soul nourishment—refresh audiences from all walks of life. To learn more about Kathi or to book her for your next event, visit www.KathiMacias.com. Spanish translations by Cynthia Alcantara (cynthia.alcantara1@gmail.com).