En sus pastos se saciaron, y repletos, se ensoberbeció su corazón;
Por esta causa se olvidaron de mí.
Oseas 13:6 RV Muchas veces he oído el término "oraciones de trinchera," significando que la gente tiende volverse a Dios en tiempos de pruebas extremas. ¿Pero es eso una cosa tan mala? Después de todo, si nunca experimentáramos pruebas o tribulaciones, la gran mayoría de nosotros nunca se volvería a Dios en absoluto.
Oseas habló de esa condición humana tan común. "En sus pastos se saciaron," dijo él. ¿Traducción? Cuando las cosas iban bien, ellos tenían todo lo que necesitaban. ¿Pero por consiguiente, qué pasó? "Su corazón fue exaltado." Ellos estaban llenos y satisfechos; ellos eran bastante tontos para pensar que no tenían ninguna necesidad y todo estaba bajo control.
¿Ha estado usted aluna vez allí? Por supuesto que si. TODOS hemos estado allí. Y en nuestra condición rota, pecadora, egocéntrica, puntualmente continuamos a la siguiente frase en Oseas: "por esta causa se olvidaron de mí" ¿Hay una declaración más trágica en cualquier parte de las Escrituras? Dios bendijo a Su pueblo satisfaciendo todas sus necesidades, pero en vez de darle gracias por las bendiciones inmerecidas, ellos se tomaron todo el crédito y se olvidaron de Dios.
Es cierto que nosotros, como creyentes no borramos a Dios de nuestra memoria cuando las cosas van bien, pero esos momentos de plenitud y bendición pueden ser un peligro que nos saca de la dependencia de Dios a la dependencia en nosotros mismos. Y eso puede ser mortal.
Quizás esto es uno de los motivos que Santiago nos instruyó a "tener sumo gozo cuando nos hallemos en diversas pruebas" (James 1:2), ya que cuando estamos en medio de pruebas y dificultades, las situaciones que están completamente más allá de nuestra capacidad para "arreglar" o controlar, nosotros por instinto nos volvemos al único que puede rescatarnos. ¿Y no es mejor estar en un estado indefenso, dependiendo de Dios y enfocados en Él, que estar gordos y llenos y contentos — y no estar ni consciente del Proveedor de nuestras necesidades y el Libertador de nuestra alma?
Si usted está en un lugar difícil hoy, mi querido amigo(a), gócese que Dios ha permitido que las circunstancias de su vida lo(a) mantengan enfocado(a) y dependiendo de Él. Si no y todo va bien, gócese…pero también haga un esfuerzo concertado para guardar su corazón y mente dirigidos hacia Dios quien lo ha bendecido(a) y amado tanto.
***
"When they had pasture, they were filled;
they were filled and their heart was exalted;
therefore they forgot Me."
Hosea 13:6
Many times I've heard the term "foxhole prayers," meaning that people tend to turn to God in times of extreme trials. But is that such a bad thing? After all, if we never experienced trials or tribulations, the vast majority of us would never turn to God at all.
Hosea spoke of that common human condition. "When they had pasture, they were filled," he said. Translation? When things were going well, they had everything they needed. But as a result, what happened? "Their heart was exalted." They were full and complacent; they were foolish enough to think they had no needs and everything was under control.
Ever been there? Of course you have. We ALL have. And in our broken, sinful, self-centered condition, we promptly went on to the next phrase in Hosea: "therefore they forgot Me." Is there a more tragic statement anywhere in the Scriptures? God blessed His people by meeting all their needs, but instead of giving Him thanks for the undeserved blessings, they took the credit themselves and forgot about God.
True, we as believers don't wipe God from our memory banks when things are going well, but those times of fullness and blessing can be a danger that draws us from dependence on God to dependence on ourselves. And that can be deadly.
Perhaps that's one of the reasons James instructed us to "count it all joy when you fall into various trials" (James 1:2), for when we are in the midst of trials and difficulties, situations that are completely beyond our ability to "fix" or control, we instinctively turn to the only One who can rescue us. And isn't it better to be in a helpless state, dependent upon God and focused on Him, than to be fat and full and content—and not even mindful of the Supplier of our needs and the Deliverer of our soul?
If you're in a hard place today, beloved, rejoice that God has allowed the circumstances of your life to keep you focused and dependent upon Him. If not and everything is going well, rejoice…but also make a concerted effort to keep your heart and mind directed toward the God who has so blessed and loved you…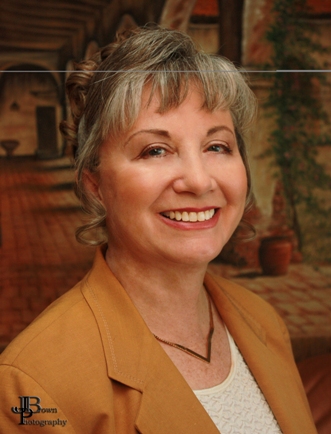 Kathi Macias, popular speaker and prolific author, is an Angel-award winning writer who has published nearly thirty books, including her latest releases, Mothers of the Bible Speak to Mothers of Today (New Hope Publishers) and My Son John (a novel from Sheaf House). Whether keyboarding her latest book, keynoting a conference, or riding on the back of her husband's Harley, Kathi "Easy Writer" Macias is a lady on a mission to communicate God's vision. Her insightful words—filled with passion, humor and soul nourishment—refresh audiences from all walks of life. Join Kathi as she hosts "Write the Vision" every Thursday from 6—7 p.m. (Pacific Time) via THE International Christian Network (www.theicn.com). To learn more about Kathi or to book her for your next event, visit www.KathiMacias.com. Spanish translations by Cynthia Alcantara (cynthia.alcantara1@gmail.com).