"Más tú, cuando ores… ora a tu Padre…"
San Mateo 6:6 RV
Durante los treinta-tres años que Jesús pasó aquí en la tierra, Él pasó mucho tiempo orando a Su padre, y nos instruyó a nosotros a hacer lo mismo. Hecha de ver que no nos dijo que le oráramos a Él, (Jesús); Él nos dijo que le oremos al Padre en Su (Jesús) nombre. Hay una diferencia y a veces se nos escapa.
No estoy diciendo que no le debemos de hablar a Jesús. Si somos creyentes que hemos vuelto a nacer, es solamente correcto y natural que queramos conversar y expresar nuestra gratitud a Aquel que abrió la puerta para restaurarnos a la relación correcta con el Padre. Pero ¿te has dado cuenta cuan tan fácil es hablarle a Jesús y hablar de Él, que del Padre? ¿Por qué eso?
Supongo que ha de ser por muchas razones, pero también tengo que creer que muchas veces eso se debe a la falta de ejemplo de un amor incondicional que viene desde nuestros antepasados. Yo fui muy bendecida al haber tenido un padre que, aunque no admitió ser un creyente, sino hasta la ultima semana de sus ochenta-y-ocho años, vivió su vida de cierta forma que yo nunca dudé su amor por mi. Yo me sentí segura con mi padre terrenal, así como ahora me siento segura con mi Padre celestial. Al mismo tiempo, mi papá me enseñó respeto, y eso me ha llevado también a una relación similar con mi Padre.
No todos han tenido una bendición como la mía con sus padres terrenales, y creo que frecuentemente esa es la raíz del problema cuando nos referimos a la relación de Cristianos con nuestro Padre celestial. Ellos se sienten más seguros – más amados sin condición y aceptados – con Jesús, así es que casi siempre le hablan exclusivamente o hablan exclusivamente de Él. Lo repito, hablar de Jesús debe de ser lo más natural para cualquier creyente, simplemente porque Su amor por nosotros es tan evidente en Su sacrificio, y notros también lo amamos mucho a Él. En fin, si quieres saber quien o lo que alguien adora sobre todo lo demás, escucha la conversación de él o de ella. Nosotros decimos lo que tenemos guardado en nuestros corazones. Si es amor por Jesús, entonces hablamos de Él con regularidad. El enfoque de nuestras palabras representa la plenitud de nuestros corazones.
Sin embargo, aunque es natural y correcto hablar de Jesús, las Escrituras claramente nos enseñan a hablarle/orarle al Padre en el nombre de Jesús. El Espíritu Santo dentro de nosotros nos guía y nos anima a hacerlo, y nosotros claramente podemos ver el cuadro de la Trinidad. Pero hoy, ya sea que estés escribiendo, hablando, cantando, - o simplemente orando – pon atención al enfoque de tus palabras. ¿Tiene el Padre un lugar apropiado en tus palabras y en tu corazón?
Hace un par de días leí el correo-electrónico de un joven quien había visitado a su padre por primera vez en muchos años. Fue una experiencia muy positiva para cada uno de ellos, y las palabras de éste joven fueron, "Compartir tiempo con mi papá me ha hecho sentirme completo." Todos hemos escuchado éste vacío en forma-de-Dios dentro de nosotros, y como creyentes sabemos que es el Espíritu de Dios el que llena ese vacío y es el sacrificio de Jesús el que lo permite. Pero si nosotros sacamos al Padre fuera de la ecuación, el vacío entonces no se llena. Tenemos que regularmente, con amor, e íntimamente decir junto con Jesús, "Abba Padre," porque entonces, como el joven que se reunió con su padre, vamos a estar verdaderamente completos.
***
"When you pray…pray to your Father…"
Matt. 6:6
During the thirty-three years Jesus spent on this earth, He spent a lot of time praying to His Father, and He instructed us to do the same. Notice He didn't tell us to pray to Him (Jesus); He told us to pray to the Father in His (Jesus') name. There's a difference, and sometimes we miss it.
I'm not saying we shouldn't talk to Jesus. If we are born-again believers, it is only right and natural that we should want to converse with and express our undying gratitude to the One who opened the door to restore us to right relationship with the Father. But have you ever noticed how much easier it is to talk to and about Jesus than to and about the Father? Why is that?
I suppose it could be many reasons, but I have to believe that a lot of it comes from our lack of an unconditional love example from our earthly fathers. I was blessed to have a father who, though he wasn't an admitted believer until the last week of his eighty-eight years, lived his life in such a way that I never doubted his love for me. I felt safe with my earthly father, even as I do now with my heavenly Father. At the same time, my dad taught me respect, and that has carried over into my relationship with the Father as well.
Not everyone has been as blessed as I in their relationships with their earthly fathers, and I believe that is often the root of the problem when it comes to Christians relating to the heavenly Father. They feel safer—more unconditionally loved and accepted—with Jesus, and so they talk almost exclusively to and about Him. Again, talking about Jesus should be the most natural thing for any believer to do, simply because His love for us is so evident in His sacrifice, and we so love Him in return. In fact, if you want to know who or what someone loves and worships above all else, listen to his or her conversation. We speak out of what we have stored up in our hearts. If it's love for Jesus, then we will regularly speak about Him. The focus of our words represents the fullness of our hearts.
However, though it's natural and right to talk about Jesus, the Scriptures clearly instruct us to speak/pray to the Father in Jesus' name. The Holy Spirit inside us guides and encourages us to do so, and we clearly see the Trinity in that picture. But today, whether you're writing, speaking, singing—or especially praying—pay attention to the focus of your words. Does the Father have His proper place in your words and in your heart?
A couple of days ago I read an email from a young man who had recently visited with his earthly father for the first in many years. It was a very positive experience for everyone involved, and this young man's words were, "Spending time with my dad made me feel complete." We've all heard of this God-shaped void inside of us, and we as believers know that it is God's Spirit that fills that void and Jesus' sacrifice that enables it to be so. But if we are leaving the Father out of that equation, the void is not yet filled. We need to regularly, lovingly, and intimately say with Jesus, "Abba Father," for then, like the young man who was reunited with his father, we will truly be complete.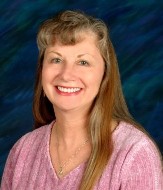 Kathi Macias, popular speaker and prolific author, is an Angel-award winning writer who has published twenty-one books and hundreds of articles. Whether keyboarding her latest book, keynoting a conference, or riding on the back of her husband's Harley, Kathi "Easy Writer" Macias is a lady on a mission to communicate God's vision. Her insightful words—filled with passion, humor and soul nourishment—refresh audiences from all walks of life. To book Kathi for your next event, email kenbarry@thebarryagency.com. For more information, visit www.KathiMacias.com. Spanish translations by Cynthia Alcantara (cynthia.alcantara1@gmail.com).