Jesucristo es el mismo ayer, y hoy, y por los siglos.
Hebreos 13:8 RV Casi envié este devocional un día antes, simplemente debido al número enorme de correos electrónicos que comencé a recibir inmediatamente después de que los resultados de la elección del martes se hicieron evidentes. Pero entonces oré y decidí esperar y permitir que "el polvo" se aplacara un poco.
¿Y hay mucho polvo que aplacar, verdad? Sin tener en cuenta si nos apenamos o nos alegramos sobre los resultados de la elección, sentimos que la vida como la hemos conocido nunca será completamente la misma otra vez. ¡Aunque unos puedan creer que esto es un cambio bueno, hay otros que no solamente están temerosos sino que tambien están enojados, y se preguntan por qué Dios pareció no hacer caso de las muchas horas y días (hasta semanas y meses, en algunos casos!) de oracion y ayuno que muchos ofrecieron.
Aunque yo pueda asegurarles que Dios no ignoró las oraciones de Su pueblo, y no ofrezco ninguna respuesta específica u opinión a cualquiera de ustedes en cualquier lado de este espectro, diré con seguridad est JESUCRISTO ES EL MISMO AYER, HOY, Y PARA SIEMPRE. Él no se ha cambiado, y Él es mayor que cualquier elección que mecerá alguna vez su mundo.
¿Está contento Dios en el resultado de la elección del martes, o Él está enojado sobre ello? Más bien que contestar la pregunta, declararé con certeza: ¡Él no está sorprendido! Si usted oró para que la voluntad de Dios se cumpliera, entonces sepa que sus oraciones fueron contestadas. Las Escrituras están claras que Dios coloca a líderes en posiciones de poder, y Él los quita — por Sus motivos, no por los nuestros. Y, mis queridos amigos, Él no hace errores.
Asi es que deje que su propio polvo personal se aplaque, pero por favor no interprete esto como un significado de que deberíamos comprometer nuestra relación personal con el Señor, sin tener en cuenta lo que ocurre alrededor de nosotros, en particular dentro del gobierno. Como Jesucristo es todavía el mismo y Su Palabra todavía nos llama para orar por aquellos "en autoridad" (ver a 1 Timothy 2:1-2), por favor responda uniéndose con creyentes en todas partes cuando oramos por nuestro país durante este período de transición muy difícil y peligroso — y luego sigamos orando por la nueva administración, como "cuando hasta con esperanza" lo hicimos por la presente. Ya que esto es lo más importante que nosotros los ciudadanos fieles del cielo pueden hacer alguna vez para honrar nuestra ciudadanía temporal aquí en la tierra.
***
Jesus Christ is the same yesterday, today, and forever.
Hebrews 13:8
I nearly sent out this devotional a day early, simply because of the vast number of emails I began receiving immediately after the results of Tuesday's election became evident. But then I prayed and decided to wait and allow the "dust" to settle a bit.
And there is a lot of dust to settle, isn't there? Regardless of whether we are grieving or rejoicing over the election results, we sense that life as we've known it will never be quite the same again. Though some may believe that's a good change, others are not only concerned but fearful, while still others are actually mad and even questioning why God seemed to ignore the many hours and days (even weeks and months, in some cases!) of prayer and fasting offered up by so many.
Though I can assure you that God did not ignore the prayers of His people, and I offer no specific answers or opinions to any of you on any side of this spectrum, I will confidently say this: JESUS CHRIST IS THE SAME YESTERDAY, TODAY, AND FOREVER. He has not changed, and He is greater than any election that will ever rock your world.
Is God pleased at the outcome of Tuesday's election, or is He angry about it? Rather than answer that question, I will declare with certainty: He is not surprised! If you prayed for God's will to be done, then know that your prayers were answered. The Scriptures are clear that God places leaders in positions of power, and He removes them—for His reasons, not ours. And, beloved, He does not make mistakes.
So let your own personal dust settle, but please don't interpret that to mean we should compromise in our personal walk with the Lord, regardless of what takes place around us, particularly within the government. Because Jesus Christ is still the same and His Word still calls us to pray for those "in authority" (see 1 Timothy 2:1-2), please respond by joining with believers everywhere as we pray our country through this very difficult and dangerous transition period—and then continue to pray for the new administration, even as—hopefully—we did for the present one. For that is the most important thing we faithful citizens of heaven can ever do to honor our temporal citizenship here on earth.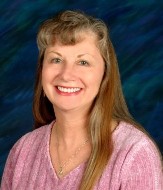 Kathi Macias, popular speaker and prolific author, is an Angel-award winning writer who has published twenty-one books and hundreds of articles. Whether keyboarding her latest book, keynoting a conference, or riding on the back of her husband's Harley, Kathi "Easy Writer" Macias is a lady on a mission to communicate God's vision. Her insightful words—filled with passion, humor and soul nourishment—refresh audiences from all walks of life. To book Kathi for your next event, email kenbarry@thebarryagency.com. For more information, visit www.KathiMacias.com. Spanish translations by Cynthia Alcantara (cynthia.alcantara1@gmail.com).