"Heme aquí, envíame a mí."
Isaías 6:8 RV Si hay algo con lo que yo lucho más que con cualquier otra cosa es sentirme inadecuada de hacer lo que Dios me ha llamado hacer. ¿Puede alguien relacionase con esto? ¿Aproximadamente cada uno? Esto es lo que pensé.
Hoy, por ejemplo, me han pedido hacer una entrevista de radio en un tema muy polémico. Mi primer pensamiento fue, ¿Cómo en el mundo decidieron ellos que yo era una experta sobre este tema y tengo algo significativo que opinar sobre ello? ¿Y por qué está pasando esto más y más en estos días?
Entonces tomé mi Biblia y comencé a leer una de mis secciones favoritas de la Escritura, Isaías 6, y todo comenzó a caer en su lugar.
¿De alguna manera pienso que Isaías se sintió más que ligeramente inadecuado de hacer lo qué Dios lo llamó a hacer, ¿no piensa lo mismo usted? Así es que, ¿como es que él lo hizo?
Primero, él vio a Dios en toda Su gloria: vi yo al Señor sentado en un trono alto y sublime (Isaías 6:1). Segundo, él respondió realizando la profundidad de su propia depravación y pecad ¡Ay de mi! que soy muerto; porque siendo hombre inmundo de labios, y habitando en medio de pueblo que tiene labios inmundos, han visto mis ojos al Rey, Jehová de los ejércitos (Isaías 6:5). Alguien que no se ha sido abrumado/devastado por su propia pecaminosidad no ha contemplado la gloria y la pureza de Dios. No hay nada como entrar ante la presencia de un Dios libre de pecado para sacar nuestra propia naturaleza egoísta, pecadora en un contraste absoluto. Pero la respuesta de Isaías de su impotencia para librarse de su propio pecado causa una respuesta de Dios que cambia todo para Isaías: Y voló hacia mí uno de los serafines, teniendo en su mano un carbón encendido, tomado del altar con unas tenazas; y tocando con él sobre mi boca, dij He aquí que esto tocó tus labios, y es quitada tu culpa, y limpio tu pecado (Isaías 6:6-7). Sólo Dios puede quitar y purgar el pecado, y Él está listo y complaciente de hacerlo así en el momento que nosotros reconozcamos nuestra impotencia de hacerlo nosotros mismos y apelar a Su misericordia.
La mejor parte de todo esto es la respuesta que sigue aquel proceso limpiador. Cuándo Dios pregunta, "¿Quien irá en Mi nombre? Isaías declara, "Heme aquí, envíame a mí" (Isaías 6:8). Así es que, aunque yo me sienta totalmente inadecuada de hacer lo qué Dios me ha llamado a hacer hoy, porque he contemplado la gloria de Dios y he recibido Su perdón, puedo responder como lo hizo Isaías: "¡Heme aquí, envíame a mí!" Que puedan ustedes hacer lo mismo, mis queridos amigos(as).
***
"Here am I! Send me" (Isaiah 6:8). If there is one thing I wrestle with more than anything else it's feeling inadequate to do what God has called me to do. Can anyone else relate? Just about everyone? That's what I thought.
Today, for instance, I've been asked to do a radio interview on an extremely controversial hot-button topic. My first thought was, How in the world did they decide I was an expert on this topic and had something meaningful to share about it? And why is this happening more and more these days?
So I picked up my Bible and began to read one of my favorite sections of Scripture, Isaiah 6, and it all began to fall into place.
Somehow I think Isaiah felt more than slightly inadequate to do what God called him to do, don't you? So how is it that he came to do it?
First, he saw God in all His glory: I saw the Lord sitting on a throne, high and lifted up (Isaiah 6:1). Second, he responded by realizing the depth of his own depravity and sin: "Woe is me, for I am undone! Because I am a man of unclean lips, and I dwell in the midst of a people of unclean lips; for my eyes have seen the King, the Lord of hosts" (Isaiah 6:5). Anyone who hasn't been overwhelmed/devastated by his/her own sinfulness has not beheld the glory and purity of God. There is nothing like coming into the presence of a sinless God to bring out our own selfish, sinful nature in stark contrast. But Isaiah's response of helplessness to deliver himself from his own sin brings about a response from God that changes everything for Isaiah: Then one of the seraphim flew to me, having in his hand a live coal which he had taken with the tongs from the altar. And he touched my mouth with it, and said: "Behold, this has touched your lips; your iniquity is taken away, and your sin purged" (Isaiah 6:6-7). Only God can remove and purge sin, and He stands ready and willing to do so the moment we acknowledge our helplessness to do it ourselves and appeal to His mercy.
The best part of all is the response that follows that cleansing process. When God asks, "Who will go in My name?" Isaiah declares, "Here am I! Send me" (Isaiah 6:8). And so, though I feel totally inadequate to do what God has called me to today, because I have beheld God's glory and received His forgiveness, I can respond as Isaiah did: "Here am I! Send me." May you do the same, beloved.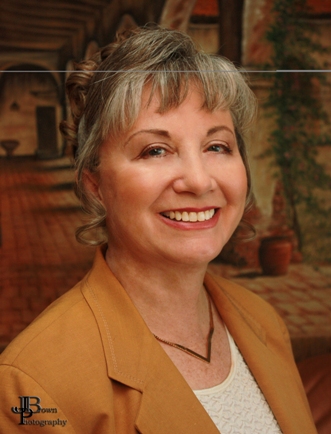 Kathi Macias, popular speaker and prolific author, is an Angel-award winning writer who has published nearly thirty books, including her latest releases, Mothers of the Bible Speak to Mothers of Today (New Hope Publishers) and My Son John (a novel from Sheaf House). Whether keyboarding her latest book, keynoting a conference, or riding on the back of her husband's Harley, Kathi "Easy Writer" Macias is a lady on a mission to communicate God's vision. Her insightful words—filled with passion, humor and soul nourishment—refresh audiences from all walks of life. Join Kathi as she hosts "Write the Vision" every Thursday from 6—7 p.m. (Pacific Time) via THE International Christian Network (www.theicn.com). To learn more about Kathi or to book her for your next event, visit www.KathiMacias.com. Spanish translations by Cynthia Alcantara (cynthia.alcantara1@gmail.com).