"Y me sacó a lugar espacioso; Me libro, porque se agradó de mi."
(2 Samuel 22:20). He estado leyendo acerca de las batallas de David y relacionándolas a las batallas que siempre luchamos en nuestras vidas como creyentes. Parece ser que en cuanto salimos de una – o dos o tres – nos golpean de frente. Y sin embargo, como David, logramos vencerlas. ¿Por qué? Ciertamente no es porque tenemos grandes estrategias o nos enfrentamos a las batallas con valor, pero simplemente porque nuestro Jefe-de- Comandantes ya ganó la guerra.
Eso en sí no es una sorpresa. Dios tiene todo el poder, y si nosotros leemos el final del Libro, sabemos como termina. También sabemos que es solamente por Él que estamos en el lado de los vencedores. Él nos libera - de pecador a santo, de la oscuridad a la luz, de la muerte a la vida. Tengo ya 35 años de andar caminando con Dios, y sé sin lugar a dudas la verdad de esa declaración.
Lo que me deja atontada, sobre-inspirada, y casi imposible de imaginarme es que Él me liberó porque Él se agrada en mí. ¡Dios se agrada en mí! Que revelación – de la cual me debo de recordar todos los días. ¡Dios me considera agradable! Debo de confesar que no siempre comparto Su opinión de mí, simplemente porque me conozco muy bien. Vivo en ésta piel y conozco mis debilidades y mis fracasos, y mi propensión siempre presente de buscar una vida de primero-yo, en vez de voluntariamente y con todo corazón servir a Dios y a los demás.
¿Pero sabes que? No se trata de mí. ¡Y tampoco se trata de ti! Dios no nos liberó porque somos una gran cosa o personas maravillosas o dulces o especiales. Él nos liberó porque Él se agrada en nosotros. Él nos ama y nos quiere dedicar tiempo a nosotros. Él se agrada de estar con nosotros – débiles, frágiles, humanos finitos que somos nosotros.
Hoy, mis queridos lectores, si no haces nada más, tomate una pausa y da gracias a Dios porque Él se agrada en ti. Y mientras así lo haces, tomate tiempo también suficiente para agradarte de Su gloriosa presencia. En realidad no hay nada más precioso o de gran recompensación que nosotros podamos hacer en ésta vida.
***
"He delivered me, because He delighted in me"
(2 Samuel 22:20).
I've been reading about David's many battles and relating to the ongoing battles of our own lives as believers. It seems we no sooner get through one than another one—or two or three—hits us head-on. And yet, like David, we make it through. Why? Certainly not because of our own battle strategies or fighting prowess, but simply because our Commander-in-Chief has already won the war.
That in itself is no surprise. God is all powerful, and if we've read the end of the Book, we know how it all turns out. We also know that it's all because of Him that we are on the winning side. He delivers us—from sinner to saint, from darkness to light, from death to life. I've walked with God for nearly 35 years now, and I know without doubt the truth of that statement.
What I find stunning, awe-inspiring, and nearly impossible to fathom is that He delivered me because He delights in me. God delights in me! What a revelation—and one I need to remind myself of daily. God considers me delightful! I must confess that I often don't share his opinion of me, simply because I know me so well. I live in this skin and know my failures and foibles, my ever-present propensity to seek a me-first life, rather than willingly and wholeheartedly serving God and others.
But you know what? It's not about me. And it's not about you either! God didn't deliver us because we're great or wonderful or sweet or special. He delivered us because He delights in us. He loves us and wants to spend time with us. He delights in being with us—frail, fragile, finite humans that we are.
Today, dear readers, if you do nothing else, pause for a moment and thank God that He delights in you. And while you're at it, take time to delight in His glorious presence as well. There really is nothing more precious or rewarding that we can do in this life.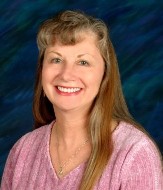 Kathi Macias, popular speaker and prolific author, is an Angel-award winning writer who has published twenty-one books and hundreds of articles. Whether keyboarding her latest book, keynoting a conference, or riding on the back of her husband's Harley, Kathi "Easy Writer" Macias is a lady on a mission to communicate God's vision. Her insightful words—filled with passion, humor and soul nourishment—refresh audiences from all walks of life. To book Kathi for your next event, email kenbarry@thebarryagency.com. For more information, visit www.KathiMacias.com. Spanish translations by Cynthia Alcantara (cynthia.alcantara1@gmail.com).