Amados, si Dios así nos amó, también nosotros debemos amarnos unos a otros.
1 San Juan 4:11 RV Soy una seguidora ávida y partidaria de la Voz de los Mártires y otros ministerios parecidos que apoyan a creyentes alrededor del mundo que sufren para su fe. Cuando leo las historias de estos valientes hermanos y hermanas, me siento sorprendida por la motivación de su valor: el gran amor de ellos.
Para una persona, aquellos que están de pie fuertemente por su fe en Cristo a pesar de la persecución son marcados por la profundidad de su amor por Dios e incluso sus atormentadores. Esa clase de amor constante, desinteresado, indulgente puede fluir sólo de un corazón agradecido que ha recibido primero el amor incondicional e inmerecido del Padre y el regalo del sacrificio de Su Hijo. Cuando realmente comenzamos a comprender la enormidad del amor de Dios por nosotros, nosotros no podemos hacer nada más que responder con un espíritu agradecido y un torrente de amor por cada persona que nos encontramos.
Todos nosotros conocemos gente que no parecen ser adorables. (¡Esto puede ser difícil de creer, pero puede haber hasta algunos quiénes nos consideran a nosotros los poco adorables!). Seriamente, si Dios limitara Su amor por ellos que lo merecieron, ninguno de nosotros sería capaz de recibirlo, ¿verdad? las Escrituras nos dicen "en que siendo aún pecadores, Cristo murió por nosotros" (Romanos 5:8). Dios no esperó hasta que limpiáramos nuestro acto o ganáramos nuestro camino en Su presencia para hacer el ofrecimiento supremo del amor de nuestra parte; Él lo hizo mientras le volvimos la espalda y nos fuimos por nuestro propio camino, revolcándonos en la pocilga de nuestra propia fabricación y proclamando nuestra propia bondad a cada paso del camino.
Primera de San Juan 4:8 proclama la gran verdad que "Dios es el amor." Aparte de Dios, no hay ningún amor; todo lo demás que se enmascara como tal es una lujuria, un impostor, una necesidad, un deseo. El amor de Dios es desinteresado, y esta es la clase de amor al que Él nos llama a modelar para los demás. No sólo es una cosa difícil de hacer, pero es realmente imposible por nuestra propia fuerza. Sólo Quién nos ama sin medida puede fluir ese amor por medio de nosotros hacia los demás. Sumérjase en Su amor ilimitado hoy, y luego demuestre su amor por Dios permitiéndole fluir de usted a aquellos que pueden ser los candidatos más improbables y que sin embargo lo necesitan tan desesperadamente como nosotros.
***
Beloved, if God so loved us, we also ought to love one another.
1 John 4:11, NKJV I am an avid follower and supporter of the Voice of the Martyrs and other such ministries that support believers around the world who suffer for their faith. As I read the stories of these courageous brothers and sisters, I am struck by the motivation for their courage: their great love.
To a person, those who stand strong for their faith in Christ despite persecution are marked by the depth of their love for God and others—including their tormentors. That sort of unwavering, selfless, forgiving love can flow only from a grateful heart that has first received the unconditional and undeserved love of the Father and the sacrificial gift of His Son. When we truly begin to grasp the enormity of God's love for us, we can do nothing but respond with a thankful spirit and an outpouring of love for everyone we meet.
We all know people who seem unlovable. (This may be hard to believe, but there may even be some who consider us the unlovable ones!) Seriously, if God limited His love to those who deserved it, none of us would be able to receive it, would we? The Scriptures tell us "while we were still sinners, Christ died for us" (Romans 5:8, NKJV). God didn't wait until we cleaned up our act or earned our way into His presence to make the supreme offering of love on our behalf; He did it while we turned our back to Him and went our own way, wallowing in the pigpen of our own making and proclaiming our own goodness each step of the way.
First John 4:8 proclaims the great truth that "God is love." Apart from God, there is no love; all else that masquerades as such is a sham—lust, need, desire. God's love is selfless, and that's the sort of love He calls us to model to others. Not only is that a difficult thing to do, but it's actually impossible in our own strength. Only the One who loves us without measure can flow that love through us to others. Immerse yourself in His boundless love today, and then prove your love for God by allowing it to flow from you to those who may be the most unlikely candidates and yet need it just as desperately as we do.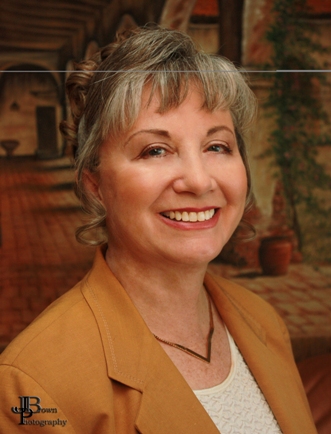 Kathi Macias, popular speaker and prolific author, is an Angel-award winning writer who has published nearly thirty books, including her latest releases, Mothers of the Bible Speak to Mothers of Today (New Hope Publishers) and My Son John (a novel from Sheaf House). Whether keyboarding her latest book, keynoting a conference, or riding on the back of her husband's Harley, Kathi "Easy Writer" Macias is a lady on a mission to communicate God's vision. Her insightful words—filled with passion, humor and soul nourishment—refresh audiences from all walks of life. Join Kathi as she hosts "Write the Vision" every Thursday from 6—7 p.m. (Pacific Time) via THE International Christian Network (www.theicn.com). To learn more about Kathi or to book her for your next event, visit www.KathiMacias.com. Spanish translations by Cynthia Alcantara (cynthia.alcantara1@gmail.com).