"… a fin de conocerle, y el poder de Su resurrección,
y la participación de Sus padecimientos."
Filipenses 3:10 RV Aunque considero un gran privilegio orar por muchas necesidades que me son enviadas vía el correo electrónico u otros medios, hay muchas veces que me siento abrumada en la magnitud del sufrimiento soportado por mis compañeros creyentes alrededor del mundo. El viejo refrán que el diablo nunca toma vacaciones es seguramente verdadero, y aún así…
¿Me atrevo yo a sugerir que a veces el sufrimiento puede ser una cosa positiva? No se lo deseo a nadie, por supuesto, y cuando oigo de ello, oro para el alivio de todos los que están implicados. Sin embargo, ¿no sufrió Jesús más de lo que la mayor parte de nosotros puede imaginarse, mucho menos vivir esa experiencia? ¿Hay allí alguna razón, por lo tanto, que nos haga pensar que se nos debería evitar aunque sea indirectamente lo qué Él tan tiernamente soportó para nosotros?
Filipenses 3:10 incluye el deseo del Apóstol Pablo de saber (tener la relación/sociedad íntima, que produce vida con) Cristo resucitado, sino también experimentar el compañerismo con Cristo que viene sólo por el sufrimiento. No sólo Pablo pero los otros apóstoles también consideraron un privilegio por ser contados dignos del sufrimiento por Él quién había muerto por ellos. El Pastor Richard Wurmbrand quien ya murió, y el fundador de la Voz de los Mártires, sintió lo mismo. Él escribió que ser Cristiano "significa ser una co-víctima con Cristo. Entre más listos estemos para compartir ese dolor, más verdad recibiremos."
Interesante. ¿Ha usted orado alguna vez para recibir más de la verdad de Dios, conocer más íntimamente a Jesús, (¡quien es la Verdad!) mejor? ¿Y sufre usted ahora? ¿Puedo sugerir que su situación solamente pueda ser parte de la respuesta de Dios a su oración?
Nunca trataré como algo insignificante el sufrimiento de alguien o dejaré de orar para su alivio mientras ellos pasan por ello, pero también comienzo a realizar que muchas de las luchas y desafíos que afrontamos en la vida no son tanto ataques del enemigo como son más bien regalos de un Dios cariñoso que quiere permitirnos conocer a Jesús mejor y amarlo más por el compañerismo de Sus sufrimientos.
Si esto describe el lugar donde usted está hoy, mis queridos amigos, sepan que estoy orando por ustedes, pero sepan también que me alegro que Dios los cuenta digno de sufrir por Él, justo cuando Él los acerca más a Su gran corazón.
***
"…that I may know Him and the power of His resurrection,
and the fellowship of His sufferings."
Philippians 3:10
Though I count it a great privilege to pray for the many needs that are sent my way via email or other means, there are times I feel overwhelmed at the magnitude of suffering endured by my fellow believers around the globe. The old saying that the devil never takes a vacation is certainly true, and yet…
Dare I suggest that sometimes suffering can be a positive thing? I don't wish it on anyone, of course, and when I hear of it, I pray for the relief of all involved. Still, didn't Jesus suffer—more than most of us can even imagine, let alone experience? Is there some reason, therefore, that we think we should be spared even a hint of what He so lovingly endured for us?
Philippians 3:10 includes the Apostle Paul's desire to know (have intimate, life-producing relationship/partnership with) the risen Christ, but also to experience the fellowship with Christ that comes only through suffering. Not only Paul but the other apostles as well considered it a privilege to be counted worthy of suffering for the One who had died for them. The late Rev. Richard Wurmbrand, founder of Voice of the Martyrs, felt the same way. He wrote that being a Christian "means to become a co-sufferer with Christ. The more of his pain we are ready to share, the more truth we will receive."
Interesting. Have you at some point prayed to receive more of God's truth, to know Jesus (who is the Truth!) better? And are you suffering now? May I suggest that your situation just may be part of God's answer to your prayer?
I will never make light of anyone's suffering or fail to pray for relief in the midst of it, but I am also coming to realize that many of the struggles and challenges we face in life aren't so much attacks of the enemy as they are gifts from a loving God who wants to enable us to know Jesus better and to love Him more through the fellowship of His sufferings.
If this describes where you are today, beloved, know that I am praying for you, but know too that I rejoice that God counts you worthy to suffer for Him, even as He draws you closer to His great heart.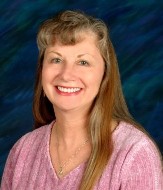 Kathi Macias, popular speaker and prolific author, is an Angel-award winning writer who has published twenty-one books and hundreds of articles. Whether keyboarding her latest book, keynoting a conference, or riding on the back of her husband's Harley, Kathi "Easy Writer" Macias is a lady on a mission to communicate God's vision. Her insightful words—filled with passion, humor and soul nourishment—refresh audiences from all walks of life. To book Kathi for your next event, email kenbarry@thebarryagency.com. For more information, visit www.KathiMacias.com. Spanish translations by Cynthia Alcantara (cynthia.alcantara1@gmail.com).