…eran extranjeros y peregrinos sobre la tierra. (Hebreos 11:13 RV).
Acabo de ver el vídeo más conmovedor de un antiguo presidente estadounidense y su esposa que dan la bienvenida a héroes estadounidenses. Cuando estos hombres y mujeres valientes surgieron del avión en camino a las aclamaciones de sus ciudadanos compatriotas, sus rostros reflejaron varios grados de sorpresa y humildad y se fijaron que un antiguo Comandante en Jefe estaba de pie entre la muchedumbre, esperando expresar su gratitud. Es imposible ver esa escena grabada y no conmoverse con las lágrimas.
Y sin embargo… ¿Ha considerado usted la escena en el cielo cuándo los héroes de la fe — no sólo los mártires benditos pero todos nosotros quiénes nos consideramos extranjeros y peregrinos aquí en la tierra— finalmente salimos adelante de aquel "avión" que nos transporta desde nuestra existencia temporal a la eternidad, sólo para ver al Padre esperándonos para saludarnos? No sé usted, pero porque yo me conozco tan bien, no me siento como un héroe la mayor parte del tiempo. Pero porque mi verdadero Héroe se ha ido ya antes de mí, pagando un precio inimaginable para que algún día pueda yo podré hacer esa magnífica entrada al cielo, y así yo también puedo esperar la bienvenida de un héroe cuando respire mi último suspiro y pueda sentirme libre de las tenues cuerdas que me ligan a la tierra. ¡Ah, cómo nos elevaremos cuando aquella cuerda final es cortada y seamos soltados en las alegrías eternas de estar en la presencia del Padre! Nuestra mayor alegría en la tierra no puede ni comenzar a compararse a que el estallido eterno de la gratitud que nos llevará a la presencia de Dios.
¡La próxima vez que usted tenga una oportunidad a darle la bienvenida a casa a algunos héroes que regresan, alégrese que usted puede ser parte de ello y gritar su gratitud sobre las azoteas de las casas — porque sabe que la alegría que usted siente en aquel momento no comienza ni a compararse con aquella que la envolverá a usted cuando usted misma sea la que recibe la bienvenida como un héroe de la fe!
***
…they were strangers and pilgrims on the earth (Hebrews 11:13).
I just watched the most touching video of a former U.S. President and his wife welcoming home America's heroes. As these valiant men and women emerged from the jet way to the cheers of their appreciative fellow citizens, their faces registered various degrees of surprise and humility to realize that a former Commander-in-Chief stood among the crowd, waiting to express his gratitude. It's impossible to view that recorded scene and not be moved to tears.
And yet…have you considered the scene in heaven when heroes of the faith—not just the blessed martyrs but all of us who consider ourselves strangers and pilgrims here on earth—finally step forth from that "jet way" that transports us from our temporal existence to our eternal one, only to see the Father waiting to greet us? I don't know about you, but because I know me so well, I don't feel like much of a hero most of the time. But because my true Hero has already gone before me, paying an unthinkable price so that I might one day make that grand entrance into heaven, I too can anticipate a hero's welcome when I breathe my last and am set free from the tenuous strings that bind me to earth. Oh, how we will soar when that final string is severed and we are loosed into the eternal joys of being in the Father's presence! Our greatest joy on earth can't begin to compare to that eternal burst of gratitude that will carry us into God's presence.
The next time you have an opportunity to welcome home some returning heroes, rejoice that you can be a part of it and shout your gratitude from the rooftops—but know that the joy you feel at that moment doesn't begin to compare to that which will envelop you when you yourself are at last welcomed home as a hero of the faith!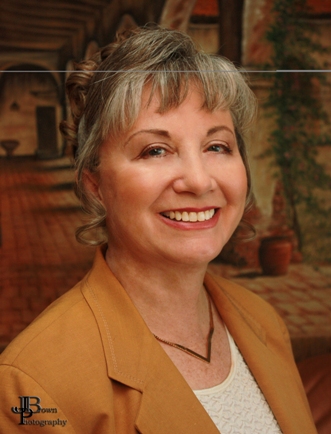 Kathi Macias, popular speaker and prolific author, is an Angel-award winning writer who has published nearly thirty books, including her latest releases, Mothers of the Bible Speak to Mothers of Today (New Hope Publishers) and My Son John (a novel from Sheaf House). Whether keyboarding her latest book, keynoting a conference, or riding on the back of her husband's Harley, Kathi "Easy Writer" Macias is a lady on a mission to communicate God's vision. Her insightful words—filled with passion, humor and soul nourishment—refresh audiences from all walks of life. Join Kathi as she hosts "Write the Vision" every Thursday from 6—7 p.m. (Pacific Time) via THE International Christian Network (www.theicn.com). To learn more about Kathi or to book her for your next event, visit www.KathiMacias.com. Spanish translations by Cynthia Alcantara (cynthia.alcantara1@gmail.com).