"Yo soy el camino, y la verdad, y la vida; nadie viene al Padre sino por mí.
San Juan 14:6 RV
Muy a menudo el "guión de amnesia familiar" y hasta algo previsible es resucitado para otro episodio de la TV-pelicula o comedia. El actor mira fijamente sin expresión a caras que fueron amadas alguna vez y no profesa ningún reconocimiento en absoluto. Los sitios, los sonidos, los olores, hasta llaman — pero nada parece familiar. La memoria se ha perdido; por lo tanto, un sentido de identidad ha sido perdido también.
Y es exactamente lo que nos ha pasado — a todos nosotros. Hemos perdido nuestra memoria. Como el hermano mayor del hijo pródigo quién trabajó duro sin parar y alegremente en los campos, hemos olvidado quién somos y de donde vinimos. Pero el olvido va más allá de la pocilga de la cual el Padre ha rescatado a los pródigos. Esto se extiende hasta el principio — a un tiempo cuando nuestra identidad era segura en nuestro compañerismo con el Padre.
Antes de la rebelión...
Antes de la caída...
Antes del exilio.
Como resultado, nuestro mundo está en medio de una crisis de identidad en curso. Andamos alrededor, día a día, año tras año, generación tras generación, tratando de encontrar nuestro camino para… ir a algún lado… esperando que cuando lleguemos allí, alguien nos reconocerá y nos dirá quien somos.
El problema es, que aún si sabemos a donde está aquel "algún lado," no podemos regrezarnos allí, al contrario de aquella canción que era popular a finales de los años 60 y a principios de los años 70 que proclamaba nuestra necesidad de regrezar al Jardín.
El Jardín — aquel de "algún lado" que nos llama de los huecos más profundos de nuestro corazón. Los compositores de esas canciones tenían tanto derecho. Ellos sabían de donde vinimos, y ellos trataban de expresar nuestro deseo universal y necesidad de querer volver. Pero ellos se equivocaron pensando que podríamos regrezar para atras, aunque nuestra nostalgia casi nos abrume a veces, llamandonos a secas… al Jardín, donde una vez vivimos, aunque solamente sea en los lomos de Adán. Al Jardín, donde una vez anduvimos en el compañerismo íntimo con nuestro Padre por la refrescante tarde. Al Jardín, donde una vez ejercimos dominio sobre las plantas y los animales y las aves. Al Jardín, donde el pecado no tenía ningún lugar y la muerte no reinaba… y los corazones duros eran difíciles de imaginar.
Pero tomamos una opción para ir por nuestro propio camino, y entonces tuvimos que marcharnos. Tan hermoso y tan perfecto como era, tercamente y rebeldemente — aunque ignorantemente y desgraciadamente hicimos las maletas y llenamos nuestros bolsos y tuvimos que marcharnos, para hacer nuestra propia voluntad, yendo por nuestro propio camino, y dirigir nuestras propias vidas — para ser los maestros de nuestro propio destino. Y ahora, como un niño tonto de seis años que se marcha de la casa con nada más que un guante de béisbol y una mantequilla de maní y emparedado de jalea, nos encontramos al garete por la noche oscura, el viento frío que silba bajo nuestros cuellos cuando temblamos, preguntándonos si descubriremos quién somos y de donde vinimos… antes que demasiado tarde.
Por supuesto, como el hijo pródigo, nosotros podemos girar y volver al Padre… pero no al Jardín. Cuando dejamos el Jardín, el Padre colocó a ángeles para guardar la entrada. Nadie que se marchó podría volver ese lugar, a pesar de que millones lo han intentado, usando cualquier medio en sus medicinas de disposición, alcohol, sexo, dinero, poder, educación, éxito, religión, y otra gente...
Y el mundo sigue tratando de encontrar el camino para ir atrás, añorando el Jardín, pero rechazando al Padre. Como consiguiente, ellos son condenados a fracazar… y a seguir vagando sin rumbo fijo, todavía perdidos en la crisis de identidad universal que es común en toda la humanidad.
No, no podemos volver al Jardín; sólo podemos volver al Padre. Y, según Jesús en San Juan 14:6, hay sólo un modo de poder ir al Padre: "soy el camino, la verdad, y la vida. Nadie viene al Padre excepto por Mí." Para aquellos de nosotros que hemos encontrado ese Un Camino, podemos cometernos nuevamente a la iluminación del Camino para los que están perdidos y quiénes tropiezan ahora mismo calle abajo y que no conduce a ninguna parte.
***
"I am the way, the truth, and the life.
No one comes to the Father except through Me."
John 14:6
Every so often the familiar and even somewhat predictable "amnesia scenario" is resurrected for another made-for-TV-movie or sitcom. The actor stares blankly into once-loved faces and professes no recognition whatsoever. Places, sounds, smells, even names—nothing seems familiar. Memory has been lost; hence, a sense of identity has been lost as well.
And that is exactly what has happened to us—all of us. We have lost our memory. Like the prodigal son's older brother who toiled endlessly and joyously in the fields, we have forgotten who we are and where we came from. But the forgetting goes beyond the pigsty from which the Father has rescued the prodigals. It extends back to the beginning—to a time when our identity was secure in our fellowship with the Father.
Before the rebellion…
Before the fall…
Before the exile.
As a result, our world is in the midst of an ongoing identity crisis. We walk around, day after day, year after year, generation after generation, trying to find our way back to…somewhere…hoping that when we get there, someone will recognize us and tell us who we are.
The problem is, even if we figure out where that "somewhere" is, we cannot get ourselves back there, contrary to a song that was popular in the late '60s and early '70s that proclaimed the need to get ourselves back to the Garden.
The Garden—that "somewhere" that calls to us from the deepest recesses of our heart. The songwriters had that much right. They knew where we came from, and they were trying to express our universal longing and need to return. But they were wrong in thinking we could get ourselves back there, even though our homesickness almost overwhelms us at times, beckoning us…to the Garden, where we once lived, even if only in the loins of Adam. To the Garden, where we once walked in intimate fellowship with our Father in the cool of the evening. To the Garden, where we once had dominion over the plants and the animals and the birds. To the Garden, where sin had no place and death did not reign…and hard hearts were unimagined.
But we made a choice to go our own way, and so we had to leave. As beautiful and as perfect as it was, we stubbornly and rebelliously—although ignorantly and regrettably—packed our bags and chose to leave, to run away, to do our own thing, go our own way, run our own lives—to be the masters of our own fate. And now, like the foolish six-year-old who leaves home with nothing more than a baseball glove and a peanut butter and jelly sandwich, we find ourselves adrift in the dark night, the cold wind whistling down our necks as we shiver, wondering if we will discover who we are and where we came from…before it's too late.
Of course, like the prodigal son, we can turn around and go back to the Father…but not to the Garden. When we left the Garden, the Father stationed angels to guard the entrance. No one who left could come back in, despite the fact that millions have tried, using any means at their disposal—drugs, alcohol, sex, money, power, education, success, religion, other people….
And the world continues to try to find the way back, longing for the Garden but rejecting the Father. As a result, they are doomed to fail…and to continue to wander aimlessly, still lost in the universal identity crisis that is common to all mankind.
No, we can't go back to the Garden; we can only return to the Father. And, according to Jesus in John 14:6, there is only one way to get to the Father: "I am the way, the truth, and the life. No one comes to the Father except through Me." For those of us who have found that One Way, may we recommit ourselves to lighting the Way for the lost who are even now stumbling down the road that leads to nowhere….
***Adapted from BEYOND ME: Living a You-First Life in a Me-First World by Kathi Macias.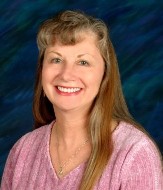 Kathi Macias, popular speaker and prolific author, is an Angel-award winning writer who has published twenty-one books and hundreds of articles. Whether keyboarding her latest book, keynoting a conference, or riding on the back of her husband's Harley, Kathi "Easy Writer" Macias is a lady on a mission to communicate God's vision. Her insightful words—filled with passion, humor and soul nourishment—refresh audiences from all walks of life. To book Kathi for your next event, email kenbarry@thebarryagency.com. For more information, visit www.KathiMacias.com. Spanish translations by Cynthia Alcantara (cynthia.alcantara1@gmail.com).