"Jesucristo es el mismo ayer, hoy, y por los siglos."
Hebreos 13:8 RV En este tiempo y cultura cuando cada uno parece hablar acerca de nuevos cambios – buenos, malos, o como sean - yo me vuelvo muy a menudo a este verso en particular. Es importante que recordarnos que independientemente de lo que más puede cambiarse, Jesucristo no va a cambiar nunca. El mismo y único Hijo de Dios, que con Su palabra formó el mundo en la existencia, anduvo por las calles polvorientas de Galilea, dió Su vida en la cruz y luego resucitó, y también vendrá otra vez para llevarnos a casa para estar con Él para siempre. Si esto nos pasa a nosotros individualmente cuando nuestro tiempo aquí en la tierra se termine, o somos todos alcanzados juntos, lo importante consiste en que Él que es fiel y ha prometido llevarnos bien a casa no romperá Su promesa. Pueden confiar en su Palabra; Su carácter es verdadero; Su amor es incondicional.
Creo que es importante acentuar estas grandes verdades fundamentales, particularmente cuando nada más parece estable. Las cosas de las que hemos dependido durante años a veces nuestras vidas enteras — están ahora en un estado de flujo. Todo está cambiando delante de nuestros propios ojos. Como creyentes, muchos de nosotros hemos esperado y hasta hemos predicho algunas cosas que atestiguamos ahora, pero me pregunto si REALMENTE creíamos que estas cosas pasarían en nuestras vidas — o solamente hablabamos de estas cosas como un pasa-tiempo, especulando sobre como seria para aquellos que vivieran en esos tiempos.
Mis amigos, vemos la historia desplegarse, cada día. Y cada día parece traer un cambio radical. Por supuesto, la historia siempre se desplegaba, de día en día, y esto siempre traía el cambio. ¿Pero tan radicalmente y rápidamente? No estoy tan segura.
Si toda esta agitación económica y social es sólo otro punto luminoso cíclico en la pantalla de radar o algo mucho más significativo, no pretendo decirlo con autoridad. Sin embargo, puedo decir est Pase lo que pase, independientemente de los cambios que vienen, independientemente de las alegrías o las penas que nos acontecen a nosotros. Jesucristo es todavía el mismo ayer, hoy, y para siempre. Si mantenemos nuestro enfoque en aquella gran verdad inalterable, nuestra fe estará siempre de pie y fuerte, nuestros corazones estarán estables, y nuestro testimonio será puro.
¡Que la paz y fuerza que fluye de aquella gran verdad sea nuestra motivación al ministerio este día, y para siempre!
***
Jesus Christ the same yesterday, and to day, and for ever.
Heb. 13:8
In this time and culture when everyone seems to be talking about change—good, bad, or otherwise—I return to this particular verse often. It is important to remind ourselves that whatever else may change, Jesus Christ won't. The same and only Son of God, who spoke the world into existence, walked the dusty streets of Galilee, gave His life on the cross and then rose from the dead, will also come again to take us home to be with Him—forever. Whether that happens for us individually when our time here on earth is finished, or we are all caught up together, the important thing is that the One who is faithful and has promised to carry us safely home will not break His promise. His Word can be trusted; His character is true; His love is unconditional.
I believe it's important to stress these great foundational truths, particularly at a time when nothing else seems stable. Things we have depended on for years—sometimes our entire lives—are now in a state of flux. Everything is changing, right before our eyes. As believers, many of us have expected and even predicted some of the things we are now witnessing, but I wonder if we REALLY expected them to happen in our lifetimes—or was it just fun to talk about them, to speculate about what it would be like for those living at that time.
Folks, we are seeing history unfold, each and every day. And each day seems to bring radical change. Of course, history has always unfolded, day by day, and it has always brought change. But this radically and rapidly? I'm not so sure.
Whether all this economic and social upheaval is just another cyclical blip on the radar screen or something much more significant, I don't pretend to say with authority. However, I can tell you this: Whatever happens, whatever changes come, whatever joys or sorrows befall us—Jesus Christ is still the same yesterday, today, and forever. If we will keep our focus on that great unchangeable truth, our faith will stand strong, our hearts steady, and our witness pure.
May the peace and strength that flows from that truth be our motivation to ministry this day, and always!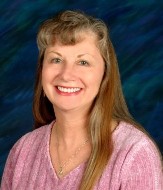 Kathi Macias, popular speaker and prolific author, is an Angel-award winning writer who has published twenty-one books and hundreds of articles. Whether keyboarding her latest book, keynoting a conference, or riding on the back of her husband's Harley, Kathi "Easy Writer" Macias is a lady on a mission to communicate God's vision. Her insightful words—filled with passion, humor and soul nourishment—refresh audiences from all walks of life. To book Kathi for your next event, email kenbarry@thebarryagency.com. For more information, visit www.KathiMacias.com. Spanish translations by Cynthia Alcantara (cynthia.alcantara1@gmail.com).