"El Espíritu es el que da vida; la carne nada aprovecha;
las palabras que yo os he hablado son espíritu y son vida."
San Juan 6:63 RV Aunque Dios fue completamente hombre y completamente Dios cuando Él anduvo sobre esta tierra, nunca habló de la carne. Él habló palabras de vida porque eso es quién Él es: el Camino, la Verdad, la Vida. El habló desde el mismo Espíritu que ahora habita en nosotros; nuestro llamamiento, por lo tanto, es de seguir Sus palabras de ejemplo y hablar/escribir de la vida en cada oportunidad que podamos tener.
En un mundo donde la cultura de la muerte no sólo es aceptada pero es exaltada, eso no es siempre fácil. En un mundo donde lo bueno es considerado malo y malo bueno, es cada vez más difícil de prestar oído sobre el jaleo y el clamor de una vida egocéntrica. Pero Dios ha prometido no dejarnos nunca ni abandonarnos, y Él nos ha asegurado por Cristo que podemos hacer todas las cosas que Él nos ha llamado a hacer. Central a ese llamando para todos cristianos es el mandato sagrado de dar palabras de vida a un mundo agonizante, a pesar del costo.
Decir palabras de vida le costó a nuestro Salvador todo; nos costará no menos a nosotros. Pero cuando nosotros por último veamos la amada la cara y nos agarremos de la enormidad de Sus promesas eternas, las pruebas y el dolor de nuestra vida temporal se apagarán de nuestra memoria, y nosotros sabremos que valió la pena cada sacrificio. Cualquier cosa que se nos venga esta semana, escojamos alegremente decir palabras dar palabras de vida y sabemos que nuestro Dios es fiel y las utilizará para bendecir a los demás y para traerse la gloria a Él Mismo.
***
"It is the Spirit who gives life; the flesh profits nothing.
The words that I speak to you are spirit, and they are life."
John 6:63
Though God was fully man and fully God when He walked this earth, He never spoke from His flesh. He spoke words of life because that's who He is: the Way, the Truth, the Life. He spoke from the same Spirit who now dwells in us; our calling, therefore, is to follow His example and speak/write words of life every chance we get.
In a world where the culture of death is not only accepted but exalted, that isn't always easy. In a world where good is considered evil and evil good, it is increasingly difficult to be heard above the din and clamor of self-centered living. But God has promised never to leave or forsake us, and He has assured us that through Christ we can do all the things He has called us to do. Central to that calling for all Christians is the sacred mandate to speak words of life to a dying world, regardless of the cost.
Speaking words of life cost our Savior everything; it will cost us no less. But when we finally see His beloved face and grasp the enormity of His eternal promises, the trials and pain of our temporal life will fade from our memory, and we will know that it was worth every sacrifice. Whatever comes our way this week, may we joyfully choose to speak/write words of life and know that our faithful God will use them to bless others and to bring glory to Himself.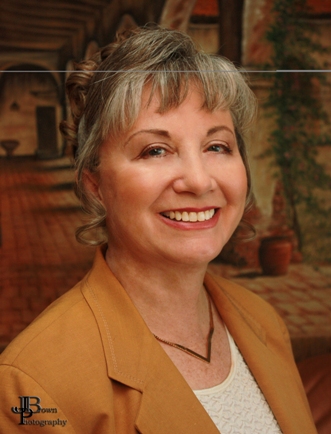 Kathi Macias, popular speaker and prolific author, is an Angel-award winning writer who has published nearly thirty books, including her latest releases, Mothers of the Bible Speak to Mothers of Today (New Hope Publishers) and My Son John (a novel from Sheaf House). Whether keyboarding her latest book, keynoting a conference, or riding on the back of her husband's Harley, Kathi "Easy Writer" Macias is a lady on a mission to communicate God's vision. Her insightful words—filled with passion, humor and soul nourishment—refresh audiences from all walks of life. To learn more about Kathi or to book her for your next event, visit www.KathiMacias.com. Spanish translations by Cynthia Alcantara (cynthia.alcantara1@gmail.com).