Mi carne y mi corazón desfallecen: Mas la roca de mi corazón y mi porción es Dios para siempre.
Salmo 73:26 RV Entre más vieja me pongo, más me doy cuenta de mis propias debilidades. Cuando somos jóvenes, particularmente si hemos sido dotados con buena salud y fuerza, caemos en la trampa de pensar que somos invencibles: alguien más puede andar en la calle y ser atropellado por un camión; alguien más puede padecer de cáncer y morir antes de cumplir sus treinta años; alguien más puede caer muerto de un ataque cardíaco mientras juega con sus amigos. Pero no nosotros.
Si El que numera nuestros días también nos concede una vida larga en la tierra, todo pensamiento equivocado y alarde falso cambian. En alguna etapa en nuestro proceso de envejecimiento, nos enfrentamos cara a cara con el hecho que definitivamente no somos invencibles después de todo. Las Escrituras ponen esto absolutamente claro en Hebreos 9:27, declarando que cada uno de nosotros tiene una cita con la muerte — y después de esto, el juicio. Por supuesto, para aquellos de nosotros que hemos recibido a Jesús como nuestro Salvador, no tenemos que temer en el juicio porque Jesús ha pagado ya el precio por nuestros pecados y ha lavado nuestro veredicto culpable y muy merecido. Como consiguiente, cuando el tiempo designado viene que nuestra carne y corazón fallan, no tenemos que temer, ya que "Dios es la roca [de nuestro] corazón [y nuestra] porción para siempre." ¡Qué promesa tan alentadora y eterna!
Un bono a esa promesa es que no tenemos que esperar hasta el momento de nuestra muerte para confiar en la fuerza de Dios; es nuestra para la toma ahora, hoy, momento por momento, a medida que seguimos nuestra peregrinación a nuestra casa mientras estamos aquí en la tierra. Cuando nos sentimos físicamente débiles o enfermos, podemos depender de Dios para sostenernos en la palma de Su mano cicatrizada por el clavo mientras descansamos en Él. Cuando somos desafiados más allá de nuestra resistencia física o mental o emocional, Él está listo para ayudarnos en el momento que clamamos Su Nombre.
Si usted afronta desafíos en sus finanzas, sus relaciones, su salud, o algo más, permita que la promesa que "Dios es la roca [de su] corazón" lo levantarán y cargarán hoy…y siempre…hasta que por fin pasemos de esta vida a Su dulce y gloriosa presencia.
***
My flesh and my heart fail; But God is the strength of my heart and my portion forever.
Psalm 73:26 The older I get, the more I become aware of my own frailties. When we're young, particularly if we've been blessed with good health and strength, we fall into the trap of thinking we're invincible: someone else may step into the street and get mowed down by a truck; someone else might get cancer and die before their thirtieth birthday; someone else may drop dead of a heart attack in the middle of shooting hoops with friends. But not us.
If the One who numbers our days also grants us a long life on earth, all that faulty thinking and phony bravado will change. At some stage in our aging process, we come face to face with the fact that we most definitely are not invincible after all. The Scriptures make that perfectly clear in Hebrews 9:27, declaring that each of us has an appointment with death—and after that, the judgment. Of course, for those of us who have received Jesus as Savior, we don't have to fear that judgment because Jesus has already paid the price for our sins and washed away our much deserved guilty verdict. As a result, when the appointed time comes that our flesh and heart fail, we need not fear, for "God is the strength of [our] heart and [our] portion forever." What an encouraging and eternal promise!
A bonus to that promise is that we don't have to wait until the moment of our death to rely on God's strength; it is ours for the taking now, today, moment by moment, as we continue our homeward pilgrimage on earth. When we are physically weak or sick, we can depend on God to hold us in the palm of His nail-scarred hand as we rest in Him. When we are challenged beyond our physical or mental or emotional endurance, He stands ready to step in the moment we call on His Name.
Whether you're facing challenges in your finances, your relationships, your health, or anything else, let the promise that "God is the strength of [your] heart" carry you through today…and always…until at last we pass from this life into His glorious, sweet presence.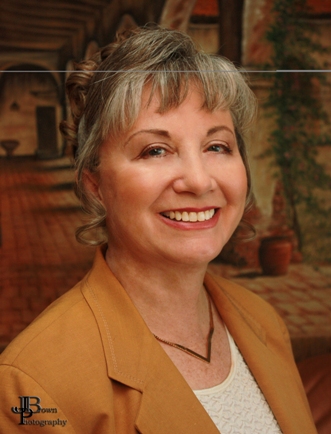 Kathi Macias, popular speaker and prolific author, is an Angel-award winning writer who has published nearly thirty books, including her latest releases, Mothers of the Bible Speak to Mothers of Today (New Hope Publishers) and My Son John (a novel from Sheaf House). Whether keyboarding her latest book, keynoting a conference, or riding on the back of her husband's Harley, Kathi "Easy Writer" Macias is a lady on a mission to communicate God's vision. Her insightful words—filled with passion, humor and soul nourishment—refresh audiences from all walks of life. Join Kathi as she hosts "Write the Vision" every Thursday from 6—7 p.m. (Pacific Time) via THE International Christian Network (www.theicn.com). To learn more about Kathi or to book her for your next event, visit www.KathiMacias.com. Spanish translations by Cynthia Alcantara (cynthia.alcantara1@gmail.com).