Pero confiamos, y más quisiéramos estar ausentes del cuerpo,
y presentes en el Señor.
2 Corintios 5:8 RV Acabamos de salir de las celebraciones más victoriosas de toda la cristiandad - la Resurrección de Cristo de entre los muertos. Es el punto central de nuestra fe, porque sin ella, nuestra fe es vana, ridícula, y sin esperanza. Sin un Salvador resucitado, nuestra religión no es diferente que cualquier otra, y nuestro futuro eterno sería tal como una sombra.
Pero si estamos verdaderamente nacidos de nuevo, creemos, creemos, y creemos con certeza en la Resurrección de Cristo, porque Él vive en nosotros. Seguramente (¡aún más!), así como sabemos que estamos respirando, sabemos que el Espíritu del Señor ha tomado residencia dentro de nuestros corazones, como una guía para saber cómo vivir aquí en la tierra y como una seguridad de la vida eterna cuando dejemos este lugar.
Entonces, ¿por qué no esperamos la transición de la vida temporal a la vida eterna con más alegría y con más anticipación? ¿En serio, si realmente creemos lo que decimos que creemos, que pasar a la presencia de Dios debe ser el evento más esperado que podamos imaginar, un evento que estamos presionando continuamente con cada día que pasa? Pero seamos honestos, ¿de acuerdo? ¿No nos sentimos tan atrapados en nuestra vida terrenal - y tal vez incluso en especial las "buenas" cosas de ella - que nos resistimos a la idea del abandono de la misma y pasar a algo mejor?
Personalmente, amo lo que hago. Amo escribir libros cristianos y "blogs" y devocionales. Amo la convivencia con otros creyentes, que se mantienen en contacto y cantan alabanzas a Dios, gozándose en Su presencia, disfrutando de estudios bíblicos y aprendiendo de la Palabra escrita — y, por supuesto, dedicar tiempo a mis seres queridos. Pero, ¿Me preocupo por esas cosas tanto que les doy más prioridad que "graduarme" a mi destino eterno con Dios, insensatamente pensando que todas las cosas "buenas" en esta vida se perderán cuando pase a la siguiente?
Mi primera reacción es decir, ¡Por supuesto que no! Dios es el primero en mi vida y en mi corazón. ¿Pero lo es? Con la Pascua que acaba de pasar, tal vez este es un tiempo bueno para comprobar nuestra "condición del corazón" y averiguar si amar y servir a Dios realmente es nuestra primera prioridad, ya que esto es claramente lo que las Escrituras indican es nuestra vocación primaria. ¿Si el Señor viniera en este mismo momento, hay algo aquí en esta vida que lamentaríamos dejar a fin de irnos a estar con Él? De ser así, tal vez nosotros tenemos que pedir el perdón de Dios por permitir a ídolos en nuestras vidas y quitarnos esos ídolos AHORA MISMO — en vez de esperar hasta el momento que Él realmente venga por nosotros.
¿Realmente pensamos que nuestra vida aquí es mejor en alguna forma de lo que será cuándo estemos en la presencia de Dios? De ser así, no hemos recibido la verdad de 2 Corintios 5:8: "Pero confiamos, y más quisiéramos estar ausentes del cuerpo, y presentes en el Señor." Que nuestra oración hoy sea que Dios nos ayudará a entender esa gran verdad de modo que ya no tengamos algo aquí en la tierra que nos quite nuestro deseo de estar con Él.
***
We are confident, yes, well pleased rather to be absent from the body
and to be present with the Lord.
2 Corinthians 5:8
We have just come off of the most victorious celebration in all of Christendom—the Resurrection of Christ from the dead. It is the central, pivotal point of our faith, for without it, our faith is vain, ridiculous, and hopeless. Without a risen Savior, our religion is no different than any other, and our eternal future just as bleak.
But if we are truly born again, we know that we know that we KNOW the certainty of Christ's Resurrection because He now lives within us. As surely (or more so!) as we know we are breathing, we know the Spirit of the risen Lord has taken up residency within our hearts, both as a Guide for how to live here on earth and as an assurance of eternal life when we leave this place.
So why don't we look forward to that transition from temporal life to eternal with more joy and anticipation? Seriously, if we really believe what we say we believe, that passage into the very presence of God should be the most eagerly awaited event imaginable, one we are continually pressing into with each passing day. But let's be honest, shall we? Don't we get so caught up in our earthly life—even and maybe especially the "good" things about it—that we resist the idea of giving it up and moving on to something better?
Personally, I love what I do. I love writing Christian books and blogs and devotionals. I love fellowshipping with other believers, communing with and singing praises to God, basking in His presence, enjoying biblical studies and learning from the written Word—and, of course, spending time with my loved ones. But do I care about those things so much that I give them priority over "graduating" to my eternal destiny with God, foolishly thinking that all those "good" things in this life will be lost when I move on to the next?
My first reaction is to say, Of course not! God is first in my heart and life. But is He? With Easter just past, maybe it's a good time to check our "heart condition" and find out if loving and serving God really is our first priority, since that's clearly what the Scriptures point out is our primary calling. If the Lord came for us this very moment, is there anything here in this life that we would regret leaving behind in order to go to be with Him? If so, maybe we need to ask God's forgiveness for allowing idols into our lives and then lay down those idols RIGHT NOW—rather than waiting until the moment He really does come for us.
Do we actually think our life here is better in any way than what it will be when we are in God's presence? If so, we haven't grasped the truth of 2 Corinthians 5:8: "We are confident, yes, well pleased rather to be absent from the body and to be present with the Lord." May our prayer today be that God will help us understand that great truth so that we no longer have anything here on earth that holds us back from our longing to be with Him…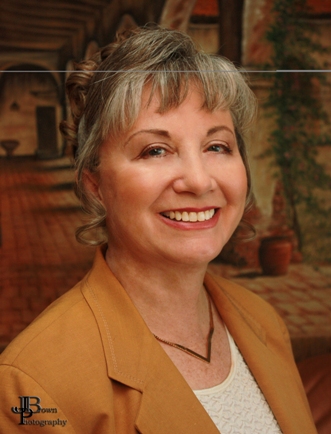 Kathi Macias, popular speaker and prolific author, is an Angel-award winning writer who has published nearly thirty books, including her latest releases, Mothers of the Bible Speak to Mothers of Today (New Hope Publishers) and My Son John (a novel from Sheaf House). Whether keyboarding her latest book, keynoting a conference, or riding on the back of her husband's Harley, Kathi "Easy Writer" Macias is a lady on a mission to communicate God's vision. Her insightful words—filled with passion, humor and soul nourishment—refresh audiences from all walks of life. To learn more about Kathi or to book her for your next event, visit www.KathiMacias.com. Spanish translations by Cynthia Alcantara (cynthia.alcantara1@gmail.com).