"Porque de tal manera amó Dios al mundo, que ha dado a Su Hijo unigénito,
Para que todo aquel que en Él cree, no se pierda, más tenga vida eterna."
San Juan 3: 16 RV ¿Hubo alguna vez un tema que ha lanzado más libros, canciones — y sí, hasta barcos — que el amor? No hay ni una posibilidad. ¿A la inversa, ha habido alguna vez un tema más culpado por tales tragedias como corazones quebrados, relaciones devastadoras, y vidas destruidas? Otra vez, absolutamente no.
¿Siendo realistas sin embargo, qué clase de amor inspira más canciones y al mismo tiempo destruye vidas? Seguramente no la clase de amor que es primero caracterizado para dar desinteresadamente, como en el amor de Dios es tan claramente representado en San Juan 3:16. El Dios del Amor, que es la única fuente de todo el amor desinteresado, no rompe corazones o destruye relaciones. El amor de Dios da; no toma. Y el resultado es la vida eterna. Esta es la clase de amor que debería personificar nuestras vidas como creyentes autoproclamados y seguidores de San Juan 3:16 El Dios del Amor.
¿Pero es así? Hablando por mí, debo de confesar que muy a menudo la clase de amor que modelo a otros no es desinteresado o para honrar a Dios, pero mejor dicho es un amor egocéntrico que es todo sobre sentimientos y circunstancias. Y esta es la clase de amor que nos decepcionará y defraudará cuando más lo necesitamos. El amor desinteresado, por otra parte, simplemente porque esto fluye del corazón de un Dios amoroso, no puede ser modelado en nuestras vidas aparte de una relación vital, en curso con la Fuente de ese amor. No podemos fabricarlo con nuestro propio esfuerzo. Pero cuando crecemos en nuestra apreciación y reconocimiento de nuestra necesidad por ese amor en nuestras propias vidas, lo expondremos más fácilmente a aquellos que también lo necesitan justo como nosotros también lo necesitamos.
Y esto es cada uno - amigos y enemigos igualmente. Si queremos encontrar aquella necesidad del amor desinteresado, si realmente queremos ser testigos eficaces a un mundo inundado en búsquedas egocéntricas, entonces nosotros debemos sumergirnos primero en el amor de Dios y aprender a andar en ello diariamente. Esa es mi oración para cada uno de ustedes hoy, mis queridos amigos — que Su amor le alcanzará a cada instante y que esto le inundará al desbordamiento hasta que no haya ningún espacio para algo más. ¿Porque quién puede resistir a un amor así?
***
"For God so loved the world that He gave His only begotten Son,
that whoever believes in Him should not perish but have everlasting life."
John 3:16 Has there ever been a topic that has launched more books, songs—and yes, even ships—than love? Not a chance. Conversely, has there ever been a topic more blamed for such tragedies as broken hearts, devastated relationships, and destroyed lives? Again, absolutely not.
Realistically, however, what sort of love most inspires songs and at the same time destroys lives? Certainly not the kind of love that is first characterized by selfless giving, as in God's love so clearly depicted in John 3:16. The God of Love, who is Himself the only source of all selfless love, does not break hearts or destroy relationships. God's love gives; it doesn't take. And the result is everlasting life. That's the sort of love that should epitomize our lives as self-proclaimed believers in and followers of the John 3:16 God of Love.
But does it? Speaking for myself, I must admit that far too often the sort of love I model to others is not selfless or God-honoring, but rather a self-centered love that's all about feelings and circumstances. And that's the kind of love that will disappoint and let us down when we need it most. Selfless love, on the other hand, simply because it flows from the heart of a loving God, cannot be modeled in our lives apart from a vital, ongoing relationship with the Source of that love. We cannot manufacture it on our own. But as we grow in our appreciation of and recognition of our need for that love in our own lives, we will more readily exhibit it to those who also need it even as we do.
And that's everyone—friends and foe alike. If we want to meet that need for selfless love, if we truly want to be effective witnesses to a world awash in self-centered pursuits, then we must first immerse ourselves in God's love and learn to walk in it daily. That is my prayer for each of you today, beloved—that His love will overtake you at every turn and that it will flood you to overflowing until there is no room left for anything else. For who can resist a love like that?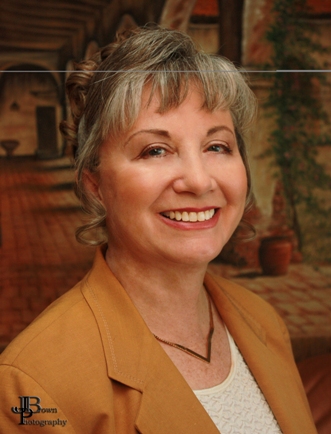 Kathi Macias, popular speaker and prolific author, is an Angel-award winning writer who has published nearly thirty books, including her latest releases, Mothers of the Bible Speak to Mothers of Today (New Hope Publishers) and My Son John (a novel from Sheaf House). Whether keyboarding her latest book, keynoting a conference, or riding on the back of her husband's Harley, Kathi "Easy Writer" Macias is a lady on a mission to communicate God's vision. Her insightful words—filled with passion, humor and soul nourishment—refresh audiences from all walks of life. Join Kathi as she hosts "Write the Vision" every Thursday from 6—7 p.m. (Pacific Time) via THE International Christian Network (www.theicn.com). To learn more about Kathi or to book her for your next event, visit www.KathiMacias.com. Spanish translations by Cynthia Alcantara (cynthia.alcantara1@gmail.com).