¡Miserable de mí! ¿Quien me librará de éste cuerpo de muerte?
Gracias doy a Dios, por Jesucristo Señor nuestro.
Romanos 7:24-25 RV
Tengo una confesión que hacer: Soy una hipócrita. Aún más soy una mujer falsa, una impostora, una falsificación - y no hay nada que pueda hacer sobre ello.
Para aquellos de ustedes que no saben, estoy por publicar un libro que se titula MAS ALLA DE MI: VIVIENDO UNA VIDA DE PRIMERO-TU, EN UN MUNDO DE PRIMERO-YO. Con todo mi corazón, yo creo en el tópico/enfoque del libro – una vida de primero-tú, primero-yo, centrada en total y completa dependencia y confianza en la vida de Cristo dentro de nosotros – y con todo mi corazón yo trato de vivir esa clase de vida. El problema es que no puedo. La verdad es que yo fracaso miserablemente cada vez que trato – y también tú.
La mayor parte de nosotros, particularmente aquellos que conocen y aman a Jesús – desean vivir esa vida que no es egoísta, pero entre más tratamos, más fallamos y nos arrepentimos y fallamos nuevamente. ¿Por qué es eso?
Es porque no nos estamos arrepintiendo desde la raíz del pecado, ese centro-egoísta, orgullo-egoísta que solamente es para servirnos a nosotros mismos. El apóstol Pablo lo entendió muy bien cuando dijo, "¡Miserable de mí! ¿Quien me librará de éste cuerpo de muerte?" Gracias a Dios por la siguiente línea, que declara, Gracias doy a Dios, por Jesucristo Señor nuestro." Pablo comprendió muy bien su completa inhabilidad de ser el hombre de Dios que él deseaba ser, pero también reconocía que Jesús había llenado la justicia y la piedad que Dios requiere de nosotros, y que nuestro amado Salvador extiende Su justicia y Su piedad a todos nosotros – si nosotros aceptamos. Y eso significa más que aceptarlo en orden de poder "comprar" nuestro seguro contra incendios para poder escapar del infierno cuando nos muramos. Significa depender en Su justicia y Su piedad por cada respiro que tomamos mientras estamos en ésta tierra.
Cuando nosotros fallamos, mi primera reacción es pedirle a Dios que me perdone específicamente por el acto del pecado que acabo de cometer, si es algo ostensible o apenas sensible a alguien más. Eso está bien, pero mientras yo trato de enfocarme en tratar de vencer ese acto en particular, nunca lo podré lograr. El tener buenas intensiones nunca es suficiente. Lo que siempre debemos de hacer es, cada vez que no podemos lograr el estándar que Dios requiere de nosotros, es pedirle que nos perdone por no amarlo lo suficiente. Esa es la verdadera raíz de cada pecado ¿verdad? Solamente un amor profundo y obediente por Él y dependiendo de Su amor es que nosotros podemos ser lo suficientemente fuertes; que me detiene a mí de desobedecerlo y de irme por mi lado. Y eso, por supuesto, es el corazón de "más allá de mí," sin egoísmo, tú-primero forma de vivir que deben de caracterizar la vida y el testimonio de cada quien que nombra el precioso nombre de Jesucristo como nuestro Salvador.
Que así sea en las vidas de cada uno de nosotros, mis queridos hermanos, mientras buscamos amarlo más…
***
O wretched man [woman] that I am! Who will deliver me from this body of death?
I thank God through Jesus Christ our Lord!
Rom. 7:24-25
I have a confession to make: I'm a hypocrite. Furthermore, I'm a phony, a sham, a fake—and there's nothing I can do about it.
For those of you who don't know, I have a book about to be released titled BEYOND ME: LIVING A YOU-FIRST LIFE IN A ME-FIRST WORLD. With all my heart, I believe in the topic/focus of the book—selfless, you-first living, centered in total and complete dependence and reliance on the life of Christ within us—and with all my heart I try to live that sort of life. The problem is that I can't. In truth, I fail miserably at every turn—and so do you.
Most of us—particularly those who know and love Jesus—desire to live that sort of selfless life, but the harder we try to do so, the more time we spend failing and repenting and failing again. Why is that?
It's because we're not repenting of the root sin, that self-centered, self-serving pride that drives us all. The Apostle Paul understood it only too well when he cried out, "O wretched man that I am! Who will deliver me from this body of death?" Thank God for the next line, which declares, "I thank God through Jesus Christ our Lord!" Paul recognized his complete inability to be the godly man he so desired to be, but he also recognized that Jesus had fulfilled the righteousness and godliness that God requires of us, and that our beloved Savior extends His righteousness and godliness to us all—if we will but accept it. And that means more than accepting it in order to "purchase" our fire insurance to escape hell when we die. It means depending on His righteousness and godliness for each breath we take while still on this earth.
When I fail, my first reaction is to ask God to forgive the specific act of sin I've committed, whether it's something blatant or scarcely noticeable to anyone else. That's fine, but so long as I focus on trying to overcome that particular act, I'll never make it. Good intentions simply aren't enough. What we need to do on an ongoing basis, each time we fall short of the standard God requires of us, is to ask Him to forgive us for not loving Him enough. That truly is at the root of every other sin, isn't it? It is only a deep and abiding love for Him that will be strong enough to keep me from disobeying Him and going my own way. And that, of course, is the heart of the "beyond me," selfless, you-first living that should characterize the life and testimony of everyone who names the precious Name of Jesus Christ as Savior.
May it be so in each of our lives today, beloved, as we seek to love Him more….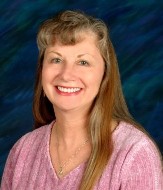 Kathi Macias, popular speaker and prolific author, is an Angel-award winning writer who has published twenty-one books and hundreds of articles. Whether keyboarding her latest book, keynoting a conference, or riding on the back of her husband's Harley, Kathi "Easy Writer" Macias is a lady on a mission to communicate God's vision. Her insightful words—filled with passion, humor and soul nourishment—refresh audiences from all walks of life. To book Kathi for your next event, email kenbarry@thebarryagency.com. For more information, visit www.KathiMacias.com. Spanish translations by Cynthia Alcantara (cynthia.alcantara1@gmail.com).