"Si vosotros permanecieres en Mi Palabra, seréis verdaderamente bendecidos.
Y conoceréis la verdad, y la verdad os hará libres."
San Juan 8:31-32 Antes de que mi precioso padre se convirtiera en Cristiano en la última semana de sus 88 años de la vida, él a menudo comentaba sobre el hecho que el resto de nosotros en la familia pasábamos demasiado tiempo leyendo la Biblia. ¿"No han memorizado ustedes esa cosa ya?" preguntaba. ¡"Ustedes la han leído ya como cien veces!"
No puedo decir cuantas veces cada uno de nosotros ha leído la Biblia enteramente, pero casi por diez años después de que mi papá se fue al cielo para estar con el Señor, todavía la leemos — cada día. ¿Por qué? Porque somos seriamente Sus discípulos. Jesús dijo más que una vez que si queremos ser Sus discípulos, debemos "apoyarnos" en Su Palabra. Ya que Él ya no anda en la tierra en forma corporal y nos habla verbalmente hoy, y esto significa que Sus discípulos deben leer/estudiar/meditar en Su Palabra, como se menciona en las Escrituras, con regularidad. Hacer algo menos nos descalifica como discípulos serios.
¿Suena áspero? ¿Crítico? ¿Exclusivo? De ser así, no lo dije yo. Jesús lo dijo. Y Él tiene el derecho de poner las exigencias para seguirlo a Él. Tenemos a mucha gente, tanto dentro como fuera de la Iglesia, a quiénes les gusta mencionar la parte última de San Juan 8:31-32 (muchos de los que no tienen ni idea de donde viene lo que están mencionando) sin hacer caso a la primera parte. "La verdad os hará libres," proclaman ellos. ¿Pero cuál es la verdad? Poncio Pilato hizo la misma pregunta, justo cuando la Verdad estuviera de pie directamente delante de él. Y sabemos como esto resultó.
Jesús declaró completa y claramente que solo Él es "el camino, la VERDAD, y la vida. Nadie viene al Padre sino por Mi." (San Juan 14:6, énfasis el mío). Como no hay ningún otro modo de alcanzar al Padre excepto por Jesús, no hay ningún otro modo de ser realmente libres o ser discípulos dedicados que se apoyan en la Palabra de Dios.
Cuando los horarios y las circunstancias, las pruebas y los compromisos nos abruman y nos encontramos demasiado ocupados para pasar un tiempo de calidad regular en las Escrituras, entonces es mucho más importante que escuchemos y obedezcamos las palabras de nuestro Salvador si realmente queremos ser libres. El mundo nos dirá que la libertad es encontrada en la persecución de nuestros propios deseos y proyectos, pero Dios dice otra cosa. ¿A quien creemos?
Como decidimos dedicar nuestro tiempo nos da la respuesta a aquella pregunta. Elija sabiamente, mis queridos amigos. Ustedes no lo lamentarán.
***
"If you abide in My word, you are My disciples indeed.
And you shall know the truth, and the truth shall make you free."
John 8:31-32
Before my precious father became a Christian in the last week of his 88 years of life, he often commented on the fact that the rest of us in the family spent too much time reading the Bible. "Haven't you got that thing memorized by now?" he'd asked. "You must have read it a hundred times!"
I can't say how many times each of us has read the Bible through, but almost ten years after my dad went home to be with the Lord, we're still reading it—every day. Why? Because we're serious about being disciples. Jesus said more than once that if we want to be His disciples, we must "abide" in His Word. Since He is no longer walking the earth in bodily form and speaking to us verbally today, that means His disciples must be reading/studying/meditating on His Word, as found in the Scriptures, regularly. To do anything less disqualifies us as serious disciples.
Sound harsh? Judgmental? Exclusive? If so, I didn't say it. Jesus did. And He has a right to set the requirements for following Him. We have a lot of people, both inside and outside of the Church, who like to quote the latter part of John 8:31-32 (many of whom have no idea where the quote comes from), while ignoring the first part. "The truth shall make you free," they proclaim. But what is truth? Pontius Pilate asked that very question, even as Truth stood right in front of him. And we all know how that turned out.
Jesus declared quite clearly that He alone is "the way, THE TRUTH, and the life. No one comes to the Father except through Me" (John 14:6, emphasis mine). Just as there is no other way to reach God the Father except through Jesus, there is no other way to be truly free or to be dedicated disciples than to abide in the Word of God. When schedules and circumstances, trials and commitments overwhelm us and we find ourselves too busy to spend regular quality time in the Scriptures, then it is all the more important that we listen and obey the words of our Savior if we truly want to be free. The world will tell us that freedom is found in pursuing our own desires and plans, but God says otherwise. Who will we believe?
How we choose to spend our time gives us the answer to that question. Choose wisely, beloved. You won't regret it.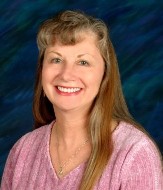 Kathi Macias, popular speaker and prolific author, is an Angel-award winning writer who has published nearly thirty books, including BEYOND ME: LIVING A YOU-FIRST LIFE IN A ME-FIRST WORLD and her latest release, HOW CAN I RUN A TIGHT SHIP WHEN I'M SURROUNDED BY LOOSE CANNONS? Whether keyboarding her latest book, keynoting a conference, or riding on the back of her husband's Harley, Kathi "Easy Writer" Macias is a lady on a mission to communicate God's vision. Her insightful words—filled with passion, humor and soul nourishment—refresh audiences from all walks of life. To learn more about Kathi or to book her for your next event, visit www.KathiMacias.com. Spanish translations by Cynthia Alcantara (cynthia.alcantara1@gmail.com).