Y ahora permanecen la fe, la esperanza, y el amor, estos tres;
pero el mayor de ellos es el amor.
1 Corintios 13:13, RV
Amor. ¿Hubo alguna vez una palabra más abusada — o una respuesta más necesaria a la vida? Proclamamos nuestro amor por todo, desde un helado hasta por nuestro cónyuge, pero rara vez pensamos en el poder detrás de esa palabra.
¿Por qué nos dice 1 Corintios que el amor es mayor que la fe o la esperanza? Porque una vez que dejamos esta tierra y moramos en la presencia de Dios, la fe y la esperanza ya no serán necesarias. Seremos por fin capaces de ver a Aquel quién era el objeto de nuestra fe y esperanza en todas partes de nuestra estancia terrenal, y así entonces la fe y la esperanza habrán sido totalmente y completamente realizadas cuando estemos en la eternidad. Nosotros ya no tendremos que tener la fe en o la esperanza por lo que no podemos ver, ya que estaremos en Su presencia.
El amor, sin embargo, dura para siempre porque el mismo Dios es el amor. La forma más pura y profunda del amor sólo puede ser encontrada en Dios. La verdad es que hay un amor basado en la emoción que experimentamos en nuestras vidas diarias, pero el amor desinteresado no puede ser encontrado en ninguna parte, solamente en la Persona del Que las Escrituras declaran ES el amor. Y, queridos amigos, es donde aquellos de nosotros que hemos nacido en la Familia de Dios pasaremos siempre.
¡En efecto es una gracia asombrosa! Ahora, hoy, soporte la fe, la esperanza, y el amor. Pero cuando la fe y la esperanza hayan sido realizadas, el amor de Dios seguirá. ¡Por eso lo llamamos cielo y gloria!
***
And now abide faith, hope, love, these three;
but the greatest of these is love.
1 Corinthians 13:13, NKJV Love. Has there ever been a more overused word—or a more needed response to life? We proclaim our love for everything from ice cream to our spouse, but seldom think of the power behind that word.
Why does 1 Corinthians tell us that love is greater than faith or hope? Because once we leave this earth and dwell in the presence of God, faith and hope will no longer be necessary. We will at last be able to see the One who was the object of our faith and hope throughout our earthly sojourn, so faith and hope will have been fully and completely realized when we step into eternity. We will no longer have to have faith in or hope for that which we cannot see, for we will be in His presence.
Love, however, endures forever because God Himself is love. The purest and deepest form of love can only be found in God. True, there is a love based in emotion that we experience in our everyday lives, but selfless love can be found nowhere but in the Person of the One whom the Scriptures declare IS love. And that, beloved, is where those of us who have been born into God's family will spend forever.
Amazing grace indeed! Now, today, abide faith, hope, and love. But when faith and hope have been fulfilled, God's love will continue on. That's why we call it heaven!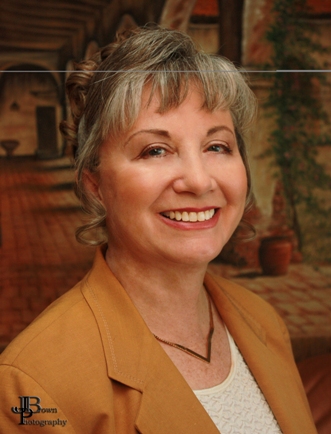 Kathi Macias, popular speaker and prolific author, is an Angel-award winning writer who has published nearly thirty books, including her latest releases, Mothers of the Bible Speak to Mothers of Today (New Hope Publishers) and My Son John (a novel from Sheaf House). Whether keyboarding her latest book, keynoting a conference, or riding on the back of her husband's Harley, Kathi "Easy Writer" Macias is a lady on a mission to communicate God's vision. Her insightful words—filled with passion, humor and soul nourishment—refresh audiences from all walks of life. Join Kathi as she hosts "Write the Vision" every Thursday from 6—7 p.m. (Pacific Time) via THE International Christian Network (www.theicn.com). To learn more about Kathi or to book her for your next event, visit www.KathiMacias.com. Spanish translations by Cynthia Alcantara (cynthia.alcantara1@gmail.com).