"… EL Hijo Del Hombre no vino a que lo sirvieran,
sino que a servir, Y a dar Su vida…"
San Mateo 20:28 Nosotros como Cristianos sabemos y confesamos que no se trata de nosotros, sino que se trata de Él; que la vida no se trata de servirnos a nosotros mismos sino que de servir a Dios y a los demás —y optimistamente, por medio de nuestras avenidas en el ministerio, nosotros vivimos esas verdades. Pero desde un punto de vista personal, yo he estado preguntándome últimamente si hago eso con el mismo amor y pasión que me condujeron cuando era una nueva creyente.
Supongo que lo que realmente pido de mi misma es si… ¿he dejado mi primer Amor? ¿He permitido yo que otras personas o cosas tomen el primer lugar en el trono de mi corazón? ¿Estoy dispuesta sinceramente a servir…o a tener éxito?
Dios ha abierto recientemente una nueva avenida de ministerio para mí—Escribir líricas. Ahora bien, yo nunca me he considerado ser una gran cantante, ni aún una buena, en cuanto a eso, aunque me puedo mezclar bastante bien en un coro grande. ¿Pero ser solista? ¡Ni pensarlo! Eso no significa, sin embargo, que Dios no me pueda utilizar para escribir líricas que otra persona cante. Últimamente eso ha estado sucediendo mucho. Y lo que he advertido es que las líricas que Él me da nacen de las cosas que Él está tratando en mi corazón.
Con eso en la mente, aquí está el coro de la canción en la que Dios y yo hemos estado trabajado actualmente. Cuando ustedes lo lean, oro para que Dios retroceda sus corazones hacia el primer Amor, para reavivar la pasión de ese período maravilloso de luna de miel cuando ustedes y Jesús se unieron por primera vez:
Recuerdo, Señor, la alegría de servirte a Ti
Recuerdo, Señor, cuando todo lo que sabía eras Tú
Fluyendo dentro de mí,
¡Llamándome!
Señor, por favor úsame una vez más.
Cuando ustedes hablen no ministren a otros este día, háganlo con una pasión renovada para adorar y servirlo a Él, y que la alegría de ese servicio inunde sus corazones y se derrame en todos los que escucharán esas palabras….
***
"…the Son of Man did not come to be served, but to serve, and to give His life…"
Matthew 20:28
As Christians we all know and confess that it's not about us, it's about Him; that life is not about serving self but serving God and others—and hopefully, through our writing as well as other avenues of ministry, we are living out those truths. But from a personal standpoint, I've been wondering lately if I'm doing so with the same love and passion that drove me as a new believer.
I suppose what I'm really asking myself is…have I left my first Love? Have I allowed other people or things to take that first place on the throne of my heart? Am I truly driven to serve…or to succeed?
God has recently opened a new avenue of writing for me—song lyrics. Now, I've never considered myself a great singer, or even a good one, for that matter, although I can blend in fairly well in a large choir. But solo? Not a chance! That doesn't mean, however, that God can't use me to write lyrics for someone else to sing. Lately that's been happening a lot. And what I've noticed is that the lyrics He gives me are born out of the very issue He is addressing in my heart.
With that in mind, here is the chorus to the song God and I are working on at the moment. As you read them, I pray God will use them to draw your hearts back to your first Love, to rekindle the passion of that wonderful honeymoon period when you and Jesus were first joined together:
I remember, Lord, the joy of serving You
I remember, Lord, when all I knew was You
flowing through me
calling to me
Lord, please use me
once again.
As you put words to paper this day, may it be with a renewed passion to love and serve Him, and may the joy of that service flood your hearts and overflow onto all who will one day read those words….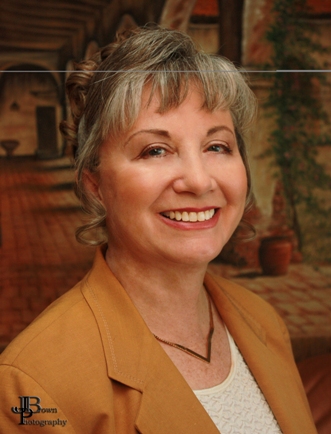 Kathi Macias, popular speaker and prolific author, is an Angel-award winning writer who has published nearly thirty books, including her latest releases, Mothers of the Bible Speak to Mothers of Today (New Hope Publishers) and My Son John (a novel from Sheaf House). Whether keyboarding her latest book, keynoting a conference, or riding on the back of her husband's Harley, Kathi "Easy Writer" Macias is a lady on a mission to communicate God's vision. Her insightful words—filled with passion, humor and soul nourishment—refresh audiences from all walks of life. Join Kathi as she hosts "Write the Vision" every Thursday from 6—7 p.m. (Pacific Time) via THE International Christian Network (www.theicn.com). To learn more about Kathi or to book her for your next event, visit www.KathiMacias.com. Spanish translations by Cynthia Alcantara (cynthia.alcantara1@gmail.com).