La luz en las tinieblas resplandece,
y las tinieblas no prevalecieron contra ella.
San Juan 1:5 RV
Recibí un correo alarmante de parte de una amiga el otro día, exponiendo algo muy oscuro y siniestro que mi primera reacción fue retroceder de la verdad, negarla y desear que se fuera. Pero por supuesto, no podía, porque aún antes de recibir el correo electrónico, ya había yo escuchado acerca de ésta conspiración que tiene ya siglos y sabía que era verdad, aunque yo no sabía todos los detalles. Aún no los sé, y nunca los sabré en éste lado de la eternidad. Pero sin embargo si sé, que por muy oscuro que nuestro enemigo sea y por muy malvados que sean sus esquemas, Aquel que está en nosotros es más grande – y Él es el surco de toda luz.
Es fácil de entender que aquellos que no conocen a Jesús como su Salvador, quienes nunca se han arrepentido y vuelto a nacer y no tienen a Su Espíritu viviendo dentro de ellos serán engañados fácilmente por el padre de las mentiras, pero aún nosotros que conocemos a Jesús personalmente debemos de tener mucho cuidado de no permitir que la oscuridad nos abruma y nos lleve a un camino equivocado del que Dios nos ha dado. Verdaderamente, como hijos de Aquel quien es Luz debemos de exponer la oscuridad siempre que sea posible, pero ¿como podemos hacer eso? Ciertamente no por medio de enfocarnos y obsesionarnos en la oscuridad, pero más bien, viviendo en la Luz. Si, es importante conocer a nuestro enemigo y como opera él – especialmente el hecho de que él con frecuencia aparece como el "ángel de luz" – pero la única forma como podemos entrenar nuestros sentidos a discernirlo entre verdades y mentiras, el bien y el mal, la luz verdadera y la oscuridad, es vivir en el aposento secreto del Altísimo, bajo la sombra de las alas del Altísimo, seguros y protegidos en Su amor.
Santiago 4:7 nos dice "Someteos pues a Dios; resistid al diablo, y huirá de vosotros." No podemos resistir al diablo con nuestros propios esfuerzos. Él es muy vivo y muy fuerte para ser derrotados por mortales finitos. Pero las Escrituras también nos prometen que aún en los lugares más oscuros, la luz de Dios siempre brilla triunfalmente – y la oscuridad no lo puede comprender. El significado original de la palabra "comprender" nos asegura que no solamente la oscuridad no puede comprender la luz de Dios, no la puede apagar. La Luz triunfa sobre la oscuridad – siempre.
Únanse a esa gran y eterna verdad, mis queridos amigos; pasen su tiempo en la luz de la Palabra de Dios y Su amor, y la oscuridad nunca los va a abrumar ni a equivocarlos de camino o apartarlos del camino que Dios les ha dado.
***
And the light shines in the darkness,
and the darkness did not comprehend it.
John 1:5
I had an alarming email from a friend the other day, exposing something so dark and sinister that my first reaction was to recoil from the truth, to deny it and try to wish it away. But of course, I couldn't, because even before receiving the email, I had heard much of this centuries-old conspiracy and knew it was a fact, though I didn't know all the details. I still don't, nor will I ever this side of eternity. I do know, however, that as dark as our enemy may be and as evil as his schemes, the One who is in us is greater—and He is the source of all light.
It is understandable that those who don't know Jesus as their Savior, who have never repented and been born again and therefore have His Spirit living within would be easily deceived by the father of lies, but even we who know Jesus personally must be careful not to let the darkness overwhelm and sidetrack us from the mission God has given us. True, as children of the One who is Light we must expose the darkness whenever possible, but how do we do that? Certainly not by focusing or obsessing on the darkness, but rather by dwelling in the Light. Yes, it's important to know our enemy and how he operates—especially the fact that he often appears as an "angel of light"—but the only way to have our senses trained to discern between truth and lies, good and evil, true light and darkness, is to dwell in the secret place of the Most High, under the shadow of the wings of the Almighty, safe and protected in His love.
James 4:7 tells us to "submit to God. Resist the devil and he will flee from you." We cannot resist the devil in our own strength. He is far too smart and too strong to be defeated by finite mortals. But the Scriptures also promise us that even in the darkest of places, God's light shines bright and triumphant—and the darkness cannot comprehend it. The original meaning of that word "comprehend" assures us that not only does the darkness not understand God's light, it cannot snuff it out. The Light wins over the darkness—always.
Hang on to that great and eternal truth, dear ones; spend your time in the light of God's Word and His love, and the darkness will never overwhelm or sidetrack you from the mission God has given you.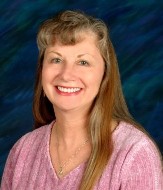 Kathi Macias, popular speaker and prolific author, is an Angel-award winning writer who has published twenty-one books and hundreds of articles. Whether keyboarding her latest book, keynoting a conference, or riding on the back of her husband's Harley, Kathi "Easy Writer" Macias is a lady on a mission to communicate God's vision. Her insightful words—filled with passion, humor and soul nourishment—refresh audiences from all walks of life. To book Kathi for your next event, email kenbarry@thebarryagency.com. For more information, visit www.KathiMacias.com. Spanish translations by Cynthia Alcantara (cynthia.alcantara1@gmail.com).