Si fuéremos infieles, Él permanece fiel (2 Timoteo 2:13 RV).
Desde hace mucho tiempo apoyo a la Voz de los Mártires y otros ministerios como ese. Sin duda esa unión alimentó mi deseo de escribir la serie de ficción titulada Lealtad Extrema, cuatro novelas sueltamente basadas en acontecimientos verídicos e individuos en otros países. Por lo consiguiente, cuando oigo que otros expresan su incertidumbre y preocupación de como ellos reaccionarían si tuvieran pruebas serias o persecución por su fe, puedo tranquilizarlos al compartir lo que he aprendido.
Yo también, en particular cuando yo era una Cristiana recién convertida y acabando de aprender sobre lo que algunos creyentes soportan por su fe, me sentía aprensiva en lo que mi respuesta podría ser en tal situación. Todo en lo que yo me concentraba era mi propia fuerza débil. Pero cuando mi estudio de creyentes perseguidos y mártires cristianos continuó, pude ver un hilo común en sus vidas — y muertes. Ninguno confió en su propia fuerza. Todos reconocieron sus fragilidades y debilidades y en cambio se agarraron de la fuerza de Dios y fidelidad para sostenerlos durante el proceso.
Amo esto, y usted también, ¿verdad? Si yo viera la persecución en el horizonte y supiera que tenía que pasar por ella sola, me rendiría probablemente ahora mismo. Pero al saber que es Dios que permanece fiel, a pesar de mi propia deslealtad, y Él está listo e impaciente por sostenerme, ello me permite cantar con gozo cuando las llamas se ponen calientes alrededor mío.
Esto no tiene que ser una opción de vida-o-muerte que hace que nosotros reconozcamos nuestra necesidad de agarrarnos de Aquel que es fiel. Aprendemos lo que es la confianza en las opciones diarias de la vida. ¿Comprometeremos un mandato bíblico por conveniencia…o nos lanzamos a la piedad de Dios y le pedimos un corazón cambiado para hacer las cosas bien? ¿Negaremos a Cristo para impresionar al mundo…o con mucho gusto permitimos que el Espíritu de Dios nos corteje en tomar la decisión correcta?
¡Son las pequeñas y justas decisiones que tomamos las que nos enseñan a confiar en Dios cuándo las decisiones grandes surgen — ¡y si surgen! Ahora es el tiempo para poner en práctica la creencia que aun cuando "somos desleales, Él permanece fiel." Él no nos abandonará o nos olvidará; Él nos completará a la victoria si nosotros nos entregamos a Sus brazos y le permitimos a Él que lo haga.
***
If we are faithless, He remains faithful (2 Timothy 2:13, NKJV). I'm a longtime supporter of Voice of the Martyrs and other such ministries. No doubt that connection fed my desire to write the Extreme Devotion fiction series, four novels loosely based on real-life events and individuals in other countries. As a result, when I hear others express their uncertainty and concern over how they would stand up under serious testing or persecution for their faith, I can reassure them by sharing what I've learned.
I too, particularly when I was a new Christian and just learning about what some believers endure for their faith, was apprehensive at what my response might be in such a situation. All I could focus on was my own feeble strength. But as my study of persecuted believers and Christian martyrs continued, I came to see a common thread in their lives—and deaths. None relied on his or her own strength. All recognized their frailties and weaknesses and instead clung to God's strength and faithfulness to get them through.
I love that, don't you? If I saw persecution on the horizon and knew I had to walk into it on my own, I'd probably just give up right now. But to know that the God who remains faithful, despite my own faithlessness, stands ready and eager to carry me through it enables me to sing with joy as the flames grow hot around me.
It doesn't have to be a life-or-death choice that causes us to recognize our need to cling to the faithful One. We learn that reliance in the everyday choices of life. Will we compromise a biblical mandate for convenience…or throw ourselves on God's mercy and ask for a changed heart to do the right thing? Will we deny Christ to impress the world…or willingly allow God's Spirit to woo us into making the right choice?
It's the little choices for righteousness that teach us to rely on God when the big decisions loom—and they will! Now is the time to put into practice the belief that even when "we are faithless, He remains faithful." He will not leave or forsake us; He will carry us through to victory if we will climb into His arms and allow Him to do so.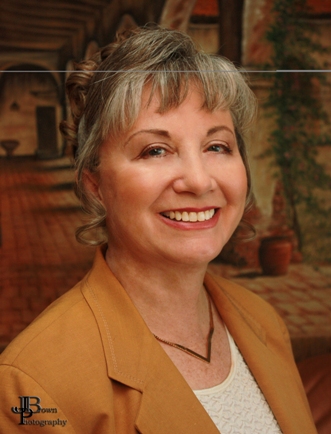 Kathi Macias, popular speaker and prolific author, is an Angel-award winning writer who has published nearly thirty books, including her latest releases, Mothers of the Bible Speak to Mothers of Today (New Hope Publishers) and My Son John (a novel from Sheaf House). Whether keyboarding her latest book, keynoting a conference, or riding on the back of her husband's Harley, Kathi "Easy Writer" Macias is a lady on a mission to communicate God's vision. Her insightful words—filled with passion, humor and soul nourishment—refresh audiences from all walks of life. Join Kathi as she hosts "Write the Vision" every Thursday from 6—7 p.m. (Pacific Time) via THE International Christian Network (www.theicn.com). To learn more about Kathi or to book her for your next event, visit www.KathiMacias.com. Spanish translations by Cynthia Alcantara (cynthia.alcantara1@gmail.com).