"Porque Él es como fuego purificador, y como jabón de lavadores.
Y se sentará para afinar y limpiar la plata."
Malaquías 3:2-3 RV El Libro de Malaquías, en lo que refiriéndose a los últimos días, se refiere a Cristo como el "el fuego que purifica, un "jabón de lavadores" y un "limpiador de plata," el mensaje total es que Dios Quién quema de nosotros todo el pecado, hipocresía, y hechos autosuficientes que no cuentan para nada, dejando sólo la santidad pura y la honradez de Dios dentro de nosotros. Pero el mismo hecho que este acto de la purificación pasa a consecuencia del fuego nos dice que el proceso probablemente no será de diversión — o sin dolor.
Los creyentes alrededor del mundo donde hay persecución de la iglesia, particularmente en China, tienen un refrán: "el oro verdadero no teme el fuego de la refinería." Y esto es la llave, ¿verdad? Si realmente nacemos otra vez, si realmente somos el hijo o la hija de Dios, si somos realmente un discípulo(a) comprometido(a) y que ha decidido vivir (y morir si es necesario) para Cristo, entonces el oro verdadero de una vida presentada a Dios resistirá el fuego de la refinería, por muy doloroso que sea. Las únicas cosas que serán quemadas en el proceso son accesorios sin valor y temporales a un mundo que ya no tiene ninguna atadura a nuestro corazón.
Muchos de nosotros experimentan el fuego de la refinería ahora mismo, y no negaré que durante un momento que es intenso. Pero le diré est Usted no está solo(a) en el fuego. No sólo están sus hermanos y hermanas en Cristo soportando sus propios fuegos, pero el Cuarto Hombre que anduvo en el fuego con los tres hebreos (ver a Daniel 3) está también en el fuego con usted. Y como los hebreos, Él lo/la sacará al otro lado, victorioso(a) y purificado(a), sin hasta el olor de humo en su ropa.
De este modo, como nuestros queridos hermanos y hermanas en la Iglesia perseguida, no tengamos nosotros temor al fuego de la refinería, ya que sabemos que tenemos el oro verdadero del Espíritu de Dios viviendo dentro de nosotros, y las llamas sólo harán que ello brille más brillante para aquellos que todavía están atrapados en la oscuridad.
***
"For He is like a refiner's fire and like fuller's soap.
He will sit as a refiner and a purifier of silver"
Malachi 3:2-3
The Book of Malachi, in talking about the last days, refers to Christ as a "refiner's fire," a "fuller's soap," and a "purifier of silver," the overall message being that God is the One who burns out of us all the sin, hypocrisy, and self-righteous deeds that count for nothing, leaving only the pure holiness and righteousness of God within. But the very fact that this act of purifying happens as a result of fire tells us the process probably won't be fun—or painless.
Underground believers around the world, particularly in China, have a saying: "True gold does not fear the refiner's fire." And that's the key, isn't it? If we are truly born again, truly God's son or daughter, truly a committed disciple who has chosen to live (and die if necessary) for Christ, then the true gold of a life submitted to God will withstand the refiner's fire, however painful it might be. The only things that will be burned away in the process are worthless and temporal attachments to a world that no longer has a hold on our heart.
Many of us are experiencing the refiner's fire right now, and I won't deny for a moment that it's tough. But I will tell you this: You are not in the fire alone. Not only are your brothers and sisters in Christ enduring fires of their own, but the Fourth Man who walked in the fire with the three Hebrew children (see Daniel 3) is also in the fire with you. And like the Hebrew children, He will bring you out on the other side, victorious and purified, without even the smell of smoke on your clothes.
So, like our beloved brothers and sisters in the persecuted Church, may we not fear the refiner's fire, for we know we have the true gold of God's Spirit living within us, and the flames will only cause it to shine brighter for those who are still trapped in the darkness.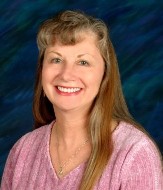 Kathi Macias, popular speaker and prolific author, is an Angel-award winning writer who has published nearly thirty books, including BEYOND ME: LIVING A YOU-FIRST LIFE IN A ME-FIRST WORLD and her latest release, HOW CAN I RUN A TIGHT SHIP WHEN I'M SURROUNDED BY LOOSE CANNONS? Whether keyboarding her latest book, keynoting a conference, or riding on the back of her husband's Harley, Kathi "Easy Writer" Macias is a lady on a mission to communicate God's vision. Her insightful words—filled with passion, humor and soul nourishment—refresh audiences from all walks of life. To learn more about Kathi or to book her for your next event, visit www.KathiMacias.com. Spanish translations by Cynthia Alcantara (cynthia.alcantara1@gmail.com).