El que tiene el Hijo, tiene la vida;
El que no tiene al Hijo de Dios no tiene la vida
1 San Juan 5:12 RV Me han hecho muchas preguntas últimamente sobre como/por que he salido con un nuevo género de ficción que mi editorial (Nueva Esperanza) llama "ficción con una misión." Déjeme contestarle dándole el nombre de la serie: "Lealtad al Extremo." Esta serie particularmente tiene que ver con Cristianos en otros países que a menudo pagan un gran precio para su fe, pero el término "lealtad al extremo" se aplica a alguien, en cualquier parte, quién está tan enamorado de Jesús que todo lo demás palidece por comparación.
Ahora bien, si reclamamos tener ese nivel de amor por Cristo, que debería significar que estamos listos en cualquier momento a dejar algo o todo para seguirlo. ¿Algo? ¿Todo? ¿Realmente? Las palabras pueden venir fáciles, pero las acciones son un poco más resistentes, en particular cuando aquellas acciones incluyen seguir a un Salvador que tenía pocas o ningunas posesiones terrenales, siempre puso las necesidades de otros delante de las Suyas propias, y luego con mucho gusto murió una muerte insoportable para comprar la libertad por aquellos mismos que lo odiaron.
Hmm. Eso nos para en nuestros propios pasos y nos hace pensar un poco, ¿verdad? Y aún así sabemos que el mismo Jesús que vivió y murió tan desinteresadamente se levantó de la tumba y subió al cielo para reincorporarse a Su Padre querido para toda la eternidad. Si estamos cometidos a seguir atrás de Jesús en vida y muerte, entonces podemos estar seguros que lo seguiremos directamente a la eternidad con el Padre.
¿Qué cosa sobre la tierra podría compararse posiblemente con esto? ¿Qué ganancia temporal vale la pena cambiar por aquella promesa eterna? Si el Hijo de Dios es realmente nuestro Salvador, entonces ya tenemos la vida eterna; si lo rechazamos, estamos muertos hasta antes de que respiremos nuestro último suspiro.
Es todo sobre la lealtad al extremo, viviendo cada día con el recordatorio que Él es todo y todo, y no necesitamos nada más. ¡Qué libertad y gozo que este conocimiento trae! Les deseo que ustedes crezcan en la lealtad al extremo hoy mismo, mis queridos amigo(a) s.
***
He who has the Son has life;
he who does not have the Son of God does not have life.
1 John 5:12 I've been asked a lot of questions lately about how/why I came up with a new fiction genre that my publisher (New Hope) calls "fiction with a mission." Let me answer that by telling you the name of the series: "Extreme Devotion." This particular series has to do with Christians in other countries who often pay a great price for their faith, but the term "extreme devotion" applies to anyone, anywhere, who is so in love with Jesus that all else pales by comparison.
Now if we claim to have that level of love for Christ, that should mean that we are ready at a moment's notice to lay down anything or everything to follow Him. Anything? Everything? Really? Words may come easy, but actions are a bit tougher, particularly when those actions include following a Savior who had little or no earthly possessions, always put the needs of others ahead of His own, and then willingly died an excruciating death to purchase freedom for those who hated Him.
Hmm. Sort of stops us in our tracks and makes us think a bit, doesn't it? And yet we know that the very same Jesus who lived and died so selflessly then rose from the grave and ascended into heaven to rejoin His beloved Father for all eternity. If we are committed to following after Jesus in life and death, then we can be assured that we will follow Him right into eternity with the Father.
What on earth could possibly compare to that? What temporal gain is worth trading for that eternal promise? If the Son of God is truly our Savior, then we already have eternal life; if we reject Him, we are dead even before we breathe our last.
It's all about extreme devotion, living each day with the reminder that He is all and everything, and we need nothing else. What freedom and joy that knowledge brings! May you increase in extreme devotion to Him today, dear friends.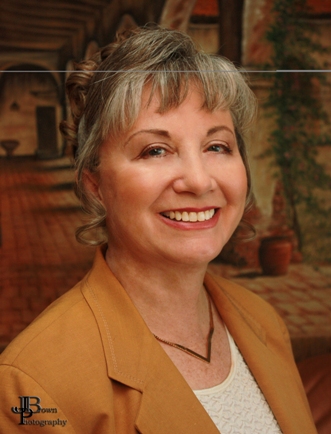 Kathi Macias, popular speaker and prolific author, is an Angel-award winning writer who has published nearly thirty books, including her latest releases, Mothers of the Bible Speak to Mothers of Today (New Hope Publishers) and My Son John (a novel from Sheaf House). Whether keyboarding her latest book, keynoting a conference, or riding on the back of her husband's Harley, Kathi "Easy Writer" Macias is a lady on a mission to communicate God's vision. Her insightful words—filled with passion, humor and soul nourishment—refresh audiences from all walks of life. Join Kathi as she hosts "Write the Vision" every Thursday from 6—7 p.m. (Pacific Time) via THE International Christian Network (www.theicn.com). To learn more about Kathi or to book her for your next event, visit www.KathiMacias.com. Spanish translations by Cynthia Alcantara (cynthia.alcantara1@gmail.com).