Porque de tal manera amó Dios al mundo… que ha dado…
(San Juan 3:16). El 14 de Febrero se conoce como "el día de los enamorados," y con mucha razón. Más que cualquier otro día del año, nos mandamos tarjetas, flores, dulces, y otras expresiones de afecto a aquellos a quienes decimos amar. De alguna forma reconocemos que amar significa dar.
Y nadie lo hace mejor que Aquel quien nos amó tanto que El nos dio todo – no solamente un símbolo o un recuerdo de Su amor, pero TODO: Lo mejor de Él, todo lo de Él, su único Hijo. Pero aunque el amor comienza regalando, no se completa sin recibir.
Yo me pasé los primeros veintiséis años de mi vida creyendo que Dios existía, que Jesús era Su Hijo, que Él nació de una virgen Judía llamada María, que Él murió en una cruz cruel por "los pecados del mundo," y que Él se levantó nuevamente. ¿Era eso suficiente para completar el ciclo del regalo de amor y asegurar mi entrada al cielo cuando yo me muera? No. ¡Absolutamente no! Si me hubiera muerto durante esos primeros veintiséis años de mi vida, no tengo la menor duda de que estaría en el infierno hoy en día. Porque creer en la verdad de Dios no es lo mismo que recibirla.
Yo no me crié en una familia Cristiana, aunque me imagino que si alguien nos hubiera preguntado acerca de nuestras creencias religiosas, hubiéramos dicho que éramos Cristianos. Después de todo, nacimos en los Estados Unidos de America; mis padres fueron bautizados en su infancia (mi padre como Luterano, mi madre como Católica). Yo también fui bautizada – en la iglesia Luterana cuando era una bebé, y en la iglesia Católica cuando tenía dieciséis años y tomé una decisión conciente de convertirme en Católica. Pero nada de eso aseguró mi entrada al cielo, porque el regalo de amor que Dios me había dado permanecía envuelto, esperando…
No fue sino hasta el 5 de Julio de 1974, cuando estaba hincada en oración a la orilla de mi cama, finalmente quebrantada por mí pecado de egoísmo en mi vida, que Dios me mostró algo asombros un cuadro de "amor en acción." En mi mente yo me "vi" entre un grupo de gente en una carretera polvorienta. Algunas de las personas a mi alrededor estaban llorando, otras se burlaban, otras gritaban con ira… o angustia. Pero todas miraban para la misma dirección – a algo, o Alguien que se acercaba.
Yo también miré, y lo que vi me quitó la respiración. Era Jesús, golpeado, magullado y ensangrentado, cargando su cruz y tropezándose hacia mí. Entre mas se acercaba Él, más lloraba yo, ya que podía ver el sudor y las lagrimas y la sangre derramarse sobre Su rostro.
Entonces quedó ante mí y se paró. Levantó Su cabeza y me miró directamente sobre todos los que pasaban en el grupo. En Sus ojos pude ver amor - inimaginable, incondicional, amor sin limites – y entonces pronunció cuatro palabras que cambiaron mi vida para siempre: "Lo hice para ti."
¡Para mí! Él no había muerto simplemente para "los pecados del mundo," como lo había creído siempre, pero ¡por mí! Él había sido golpeado y ensangrentado, había caminado sobre la Vía Dolorosa, había estado colgado entre la tierra y el cielo - ¡por mí! Oh, el amor de vida-cambiante que había sido dado y recibido mientras Jesús me había dicho esas cuatro palabras: "Lo hice por ti."
"Porque de tal manera amó Dios al mundo… que ha dado…" El regalo de amor que nos da Dios es tan grande que perdona y transforma a todos los que lo reciben. Nos da la seguridad de entrar al cielo y una existencia para siempre en la presencia de Aquel quien amó y dio todo. Y es ofrecido libremente y con plenitud… a ti y a mí.
Si tu nunca has recibido ese regalo de amor – si el regalo más grande que jamás se ha dado, todavía permanece esperando y envuelto, con tu nombre en él – no permitas que otro día pase sin recibir el verdadero regalo de amor, el regalo que va a durar mucho tiempo después de que los chocolates se hayan comido y las flores se hayan marchitado. Es un regalo para siempre, y en él vas a descubrir el más grande amor – el único amor que jamás podremos conocer o vivir.
***
For God so loved…that He gave…
(John 3:16).
February 14 has come to be known as "a day for lovers," and rightfully so. More than any other day of the year, we send cards, flowers, candy, and other expressions of affection to the ones we claim to love. Somehow we recognize that loving involves giving.
And no one does that better than the One who loved us so much that He gave us everything—not just a symbol or a reminder of His love, but EVERYTHING: His best, His all, His only Son. But though love begins with giving, it isn't complete without receiving.
I spent the first twenty-six years of my life believing God existed, that Jesus was His Son, that He was born to a Jewish virgin named Mary, that He died on a cruel cross for "the sins of the world," and that He rose again. Was that enough to complete the cycle of the gift of love and assure my entrance into heaven when I died? No. Absolutely not! Had I died during that first twenty-six years of my life, I have not one doubt that I would be in hell today. For believing the truth about God's love isn't the same as receiving it.
I wasn't raised in a Christian family, though I imagine if anyone had asked about our religious beliefs, we would have said we were Christians. After all, we were born in America; my parents had been baptized as infants (my father as a Lutheran, my mother as a Catholic). I too had been baptized—in the Lutheran church as a baby, and in the Catholic Church when I was sixteen and made the conscious decision to become a practicing Catholic. But none of that assured my entrance into heaven, for the gift of God's love to me still lay unwrapped, waiting….
It wasn't until July 5, 1974, as I was kneeling in prayer beside the bed, finally broken over the sin and selfishness of my life, that God showed me something quite amazing: a picture of "love in action." In my mind I "saw" myself standing in a crowd, somewhere on a dusty road. Some of the people around me were weeping, some jeering, some screaming in anger…or anguish. But they were all looking in the same direction—down the road—at something, or Someone, approaching.
I too looked, and what I saw took my breath away. It was Jesus, bruised and bloody, bent and beaten, carrying His cross and stumbling toward me. The closer He got, the more I cried, as I saw the sweat and tears and blood dripping down His face.
And then He drew up even with me and stopped. He raised His head and looked past everyone else in the crowd, straight at me. In His eyes I saw love—unimaginable, unconditional, unending love—and then He spoke five words that changed my life forever: "I did it for you."
For me! He hadn't died simply for "the sins of the world," as I'd always believed, but for me—for my sins! He had been beaten and bloodied, had carried the cross and walked the Via de la Rosa, had hung between earth and sky—for me! Oh, the life-changing love that was given and received as Jesus spoke those five words: "I did it for you."
"For God so loved…that He gave…" God's gift of love is so great that it forgives and transforms all who receive it. It gives assurance of entrance into heaven and a forever existence in the very presence of the One who loved and gave. And it is offered freely and fully…for you and for me.
If you've never received that gift of love—if the greatest gift ever given still lies, waiting and unopened, with your name on it—don't let another day go by without receiving the true gift of love, a gift that will last long after the chocolates are eaten and the flowers wilted. It is a forever gift, and in it you will discover the greatest love—the only love—we can ever know or experience.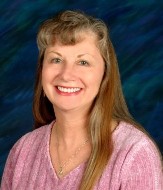 Kathi Macias, popular speaker and prolific author, is an Angel-award winning writer who has published twenty-one books and hundreds of articles. Whether keyboarding her latest book, keynoting a conference, or riding on the back of her husband's Harley, Kathi "Easy Writer" Macias is a lady on a mission to communicate God's vision. Her insightful words—filled with passion, humor and soul nourishment—refresh audiences from all walks of life. To book Kathi for your next event, email kenbarry@thebarryagency.com. For more information, visit www.KathiMacias.com. Spanish translations by Cynthia Alcantara (cynthia.alcantara1@gmail.com).