Como había amado a los suyos que estaban en el mundo,
[Jesús] los amó hasta el fin.
San Juan 13:1 RV Si nuestro deseo es ser-como-Cristo, entonces debemos de ser gente que ve las cosas hasta el final.
Eso es lo que hizo Jesús. Inmediatamente después de Su nacimiento Él fue colocado en un comedero de madera áspero; treinta y tres años más tarde murió en una cruz de madera áspera. Desde niño Él se encargaba de los negocios de Su Padre, y hasta enseñaba a los mayores en el Templo; horas antes de Su crucifixión, enseñó a los discípulos las verdades más profundas de las Escrituras, tomándose el tiempo impresionar sobre ellos la necesidad de andar en el amor desinteresado, en la unidad del uno con el otro y con el Padre.
Jesús amó "A los suyos… hasta el final." Él cumplió con Su compromiso, aún cuando "los suyos propios" lo abandonaran cuando más los necesitó. No sé sobre usted, pero esto me corta derecho al corazón. ¿En una cultura cuándo donde celebramos "todo sobre mí vida" y el espíritu del aborto invade cada aspecto de nuestras vidas, cortando la vida en otros de modo que podamos celebrar más fácilmente y cómodamente nuestras propias búsquedas, el modelo de Jesús de amar los suyos propios hasta el final, es un contraste absoluto, verdad? Y sin embargo, ¿no es esa la clase de amor que ansiamos? ¿No deseamos y necesitamos esa clase de amor desinteresado e incondicional de otros, a pesar de que tan rara vez lo damos nosotros a cambio?
La lealtad y el compromiso son materias raras, y sin embargo son necesarias si vamos a llamarnos los seguidores de un Cristo leal y comprometido. En este Año Nuevo, podemos revisar nuestros corazones y pedirle a Dios perdonarnos y cambiarnos a aquellos que amarían a los demás hasta "el final"… sin importar el costo. ¿Después de todo, podría haber un mayor precio que el que fue pagado por el mismo Jesús?
Cuando nuestro amado Salvador colgó en agonía en la Cruz, Sus pensamientos eran sobre nosotros, cuando oró, "Padre, perdónalos, que no saben lo que hacen." No fueron solamente los soldados romanos y líderes religiosos judíos que lo clavaron a aquella cruz; fuimos nosotros también. Usted y yo. Los Suyos propios. Pero de todos modos Él nos amó.
Dadnos esa clase de amor, mi querido Señor, para que verdaderamente caminemos en los pasos de Aquel que nos amó… ¡hasta el final!
***
Having loved His own who were in the world,
[Jesus] loved them to the end.
John 13:1
If our desire is to be more Christ-like, then we must become people who see things through to the end.
That's what Jesus did. Immediately following His birth He was placed in a rough wooden manger; thirty-three years later He died on a rough wooden cross. As a child He was about the Father's business, even teaching the elders in the Temple; hours before His crucifixion, He taught the disciples the deepest truths of the Scriptures, taking the time to impress upon them the need to walk in selfless love, in unity with one another and with the Father.
Jesus loved "His own…to the end." He saw His commitment through, even as "His own" deserted Him when He needed them most. I don't know about you, but that cuts me right to the heart. In a culture when we celebrate "all about me living" and the spirit of abortion invades every aspect of our lives, cutting off the life in others so that we can more readily and conveniently celebrate our own pursuits, Jesus' model of loving His own right up to the end is a stark contrast, isn't it? And yet, isn't it the sort of love we all crave? Don't we desire and need that type of selfless, unconditional love from others, despite the fact that we so seldom give it in return?
Loyalty and commitment are rare commodities, and yet necessary ones if we are to call ourselves followers of a loyal and committed Christ. In this New Year, may we check our hearts and ask God to forgive and change us into those who would love others "to the end"…regardless of the cost. After all, could there be a greater price than that which was paid by Jesus Himself?
As our beloved Savior hung on the Cross in agony, His thoughts were of us, as He prayed, "Father, forgive them, for they know not what they do." It wasn't just the Roman soldiers and Jewish religious leaders who nailed Him to that cross; it was us. You and me. His own. But still He loved us.
Give us that kind of love, dear Lord, that we may truly walk in the footsteps of the One who loved us…to the end!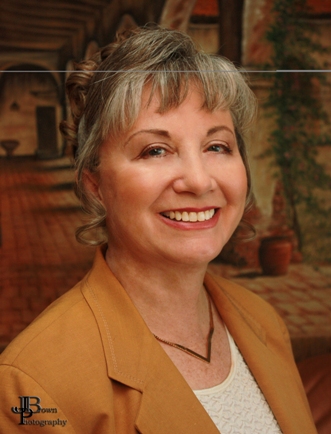 Kathi Macias, popular speaker and prolific author, is an Angel-award winning writer who has published nearly thirty books, including her latest releases, Mothers of the Bible Speak to Mothers of Today (New Hope Publishers) and My Son John (a novel from Sheaf House). Whether keyboarding her latest book, keynoting a conference, or riding on the back of her husband's Harley, Kathi "Easy Writer" Macias is a lady on a mission to communicate God's vision. Her insightful words—filled with passion, humor and soul nourishment—refresh audiences from all walks of life. Join Kathi as she hosts "Write the Vision" every Thursday from 6—7 p.m. (Pacific Time) via THE International Christian Network (www.theicn.com). To learn more about Kathi or to book her for your next event, visit www.KathiMacias.com. Spanish translations by Cynthia Alcantara (cynthia.alcantara1@gmail.com).