Mirad, pues, con deligencia, como andéis, no como necios sino como sabios,
Aprovechando bien el tiempo, porque los dias son malos.
Por tanto, no seáis insensatos, sino entendidos de cuál sea la voluntad del Senor.
Efesios 5:15-17 RV Aunque nunca hemos tenido un tiempo desde la Gran Rebelión del Huerto que el mal no ha existido en la tierra, es difícil hoy no mirar las circunstancias que nos rodean y no conjeturar que en efecto vivimos en los días más malos e imaginables. Y sin embargo …
¿Estamos nosotros, como creyentes y niños del Dios más Alto, desalentados o derrotados sobre esto? ¡De nada! En efecto, debemos verlo como una oportunidad de brillar Su luz en la oscuridad. ¿Pero hacemos esto? ¡O-Dios prohíbe! ¿-permitimos que nuestra luz vacile y nos descolore cuando nos mezclamos en aquella oscuridad?
Las Escrituras nos llaman para "andar circunspectamente," que, según el Nuevo Diccionario Mundial de Webster significa "cuidadoso para considerar todas las circunstancias relacionadas antes de interpretación, opinión o decisión." ¿Y cómo consideramos correctamente estas circunstancias? Pesándolas contra lo que Dios dice en Su Palabra. ¿Qué dice Dios eterno sobre las cuestiones con las que tratamos hoy? Nunca sabremos a menos que hagamos una práctica de buscar y estudiar diariamente las Escrituras.
¿Pero una vez que hemos descubierto la voluntad de Dios y Su palabra en un sujeto, qué hacemos después? ¡SI REALMENTE CREEMOS LO QUE DECIMOS QUE CREEMOS, ENTONCES DECIDIREMOS VIVIR DE ACUERDO A LO QUE DICE!
¡Nunca usaré esta o ninguna otra plataforma de ministerio para proclamar mis creencias políticas o sociales personales o tratar de influir en alguien a mi modo de pensar en aquellas áreas, pero debo decir que me da gran pena y dolor cuándo oigo a la gente que llama el Nombre de Cristo y luego hace decisiones políticamente o socialmente, basadas en algo más que Su Palabra y Su voluntad (ya que ellas SIEMPRE son las mismas!).
¿Cómo puedemos nosotros "caminar circunspectamente," iluminando con la luz brillante de Dios en la oscuridad y sabiamente rescatando el tiempo que Él nos ha dado tan graciosamente, si "¿no entendemos qué es la voluntad del Señor"? No podemos entender Su voluntad si no sabemos Su Palabra, ya que este es el lugar donde Él revela Su voluntad. Y si entendemos Su voluntad, pero no DECIDIMOS actuar en ella, que es el pecado ostensible — y somos hipócritas de la clase peor.
Considere lo que su respuesta sería si alguien le preguntara lo que usted cree sobre Dios y sobre la vida en el general — y luego se pregunta si usted realmente lo cree. Ya que si tomamos nuestras opciones y vivimos nuestras vidas basadas en algo además de lo que reclamamos creer…entonces la verdad es, no lo creemos realmente.
Podemos nosotros andar circunspectamente hoy…y siempre…por un mundo oscuro que desesperadamente tiene que ver la Luz que esta dentro de nosotros.
***
See then that you walk circumspectly, not as fools but as wise, redeeming the time,
because the days are evil. Therefore do not be unwise,
but understand what the will of the Lord is.
Ephesians 5:15-17
Though there has never been a time since the Great Garden Rebellion that evil has not existed on the earth, it is difficult today not to look at the circumstances surrounding us and not surmise that we are indeed living in the most evil days imaginable. And yet…
Are we, as believers in and children of the Most High God, to be discouraged or defeated over that? Not at all! Indeed, we are to see it as an opportunity to shine His light in the darkness. But are we doing that? Or—God forbid!—are we allowing our light to flicker and fade as we blend into that darkness?
The Scriptures call us to "walk circumspectly," which, according to Webster's New World Dictionary means "careful to consider all related circumstances before acting, judging or deciding." And how do we rightly consider these circumstances? By weighing them against what God says in His Word. What does the eternal God say about the issues we deal with today? We will never know unless we make it a practice to daily search and study the Scriptures.
But once we have discovered God's will and word on a subject, what do we do next? IF WE TRULY BELIEVE WHAT WE SAY WE BELIEVE, THEN WE WILL CHOOSE TO LIVE ACCORDINGLY!
I will never use this or any other ministry platform to proclaim my personal political or social beliefs or to try to influence anyone to my way of thinking in those areas, but I must say that I am grieved when I hear people who name the Name of Christ and then make decisions—politically, socially, or otherwise—based on anything other than His Word and His will (for they are ALWAYS one and the same!). How can we "walk circumspectly," shining God's light in the darkness and wisely redeeming the time He has so graciously given us, if we don't "understand what the will of the Lord is"? We cannot understand His will if we don't know His Word, for that is the place He reveals His will. And if we understand His will but don't CHOOSE to act on it, that is blatant sin—and we are hypocrites of the worst kind.
Consider what your answer would be if someone asked you what you believe about God and about life in general—and then ask yourself if you truly believe it. For if we make our choices and live our lives based on anything other than what we claim to believe…then the truth is, we don't really believe it.
May we walk circumspectly today…and always…for a dark world desperately needs to see the Light that is within us.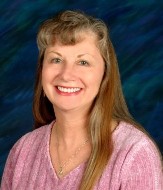 Kathi Macias, popular speaker and prolific author, is an Angel-award winning writer who has published twenty-one books and hundreds of articles. Whether keyboarding her latest book, keynoting a conference, or riding on the back of her husband's Harley, Kathi "Easy Writer" Macias is a lady on a mission to communicate God's vision. Her insightful words—filled with passion, humor and soul nourishment—refresh audiences from all walks of life. To book Kathi for your next event, email kenbarry@thebarryagency.com. For more information, visit www.KathiMacias.com. Spanish translations by Cynthia Alcantara (cynthia.alcantara1@gmail.com).