"No está aquí, pues ha resucitado, como dijo."
San Mateo 28:6 RV
Hacen solamente unos días que estaba platicando con mi sobrina Andrea, quien su adorable bebé, Annabelle, tiene solamente seis meses. Sin embargo, aunque Annabelle no habla todavía, ya Andrea se está preparando para el ataque furioso de preguntas de "¿por que?" que van a venir con seguridad.
Todos los niños quieren saber por que, y ellos hacen las preguntas abandonadamente: "¿Por qué alumbra el sol?" "¿Por que es mi cabello de color café?" ¿Por qué las vacas dicen muuu...?" "¿Por qué es el agua mojada?"
Parece que no hay un final para sus preguntas de por que, y casi siempre la respuesta a una de ellas provoca otra pregunta. Así es que nosotros los adultos que no sabemos las respuestas, continuamos tratando de satisfacer la curiosidad de ellos y su búsqueda de conocimiento.
Pero ¿y nosotros? Con cuanta frecuencia le preguntamos a Dios ¿por que? ¿Con cuanta frecuencia buscamos la explicación para esas cosas que no se pueden saber desde éste lado de la eternidad? Dios, por supuesto, siempre sabe la respuesta, y ya la ha dad "Porque Él vive."
Ese, por supuesto, es el titulo de una de mis alabanzas favoritas, y contesta cualquier pregunta imaginable. ¿Por que adoro? Por que Él vive. ¿Por que me alegro? Porque Él vive. ¿Por que sufro? Porque Él vive. ¿Por que lloro? Porque Él vive. ¿Por que hago las cosas que hago? Porque Él vive.
Él vino a la tierra a morir por nosotros – por ti y por mí, por nuestros pecados – y Él cumplió Su misión. De esto trata el Viernes Santo. Pero aleluya, ¡ese no es el final de la historia! ¡El día de la resurrección estaba cerca de la esquina! Jesús dijo que Él iba a resucitar otra vez – ¡Y Él lo hizo! Y porque Él vive, nosotros quienes creemos en Él viviremos también, para siempre y siempre, en la eternidad y en Su presencia.
¡Y esa es toda la razón por la que debemos de servir con alegría al Salvador resucitado!
***
"He is not here; for He is risen, as He said."
Matthew 28:6.
Just the other day I was talking with my niece Andrea, whose adorable baby girl, Annabelle, is just six months old. Yet even though Annabelle isn't talking yet, Andrea is already preparing for the onslaught of "why" questions that is sure to come.
All children want to know why, and they ask the question with abandon: "Why does the sun shine?" "Why is my hair brown?" "Why do cows moo?" "Why is water wet?"
There seems to be no end to their why questions, and often the answer to one provokes yet another. And so we adults, who often don't know the answers ourselves, continue to try to satisfy their curiosity and quest for knowledge.
But what about us? How often do we ask God why? How often do we seek explanations for those things that can't be known this side of eternity? God, of course, always knows the answer, and He has already given it: "Because He lives."
That, of course, is the title of one of my favorite songs, and it answers every question imaginable. Why do I sing? Because He lives. Why do I worship? Because He lives. Why do I rejoice? Because He lives. Why do I suffer? Because He lives. Why do I weep? Because He lives. Why do I do anything that I do? Because He lives.
He came to earth to die for us—for you and me, for our sins—and He fulfilled His mission. That's what Good Friday is all about. But hallelujah, that isn't the end of the Story! Resurrection Day was right around the corner! Jesus said He would rise again—and He did! And because He lives, we who believe in Him will live also, forever and always, in eternity in His presence.
And that's all the reason we need to joyfully serve a risen Savior!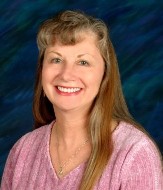 Kathi Macias, popular speaker and prolific author, is an Angel-award winning writer who has published twenty-one books and hundreds of articles. Whether keyboarding her latest book, keynoting a conference, or riding on the back of her husband's Harley, Kathi "Easy Writer" Macias is a lady on a mission to communicate God's vision. Her insightful words—filled with passion, humor and soul nourishment—refresh audiences from all walks of life. To book Kathi for your next event, email kenbarry@thebarryagency.com. For more information, visit www.KathiMacias.com. Spanish translations by Cynthia Alcantara (cynthia.alcantara1@gmail.com).